An alternative solution for the government workforce crisis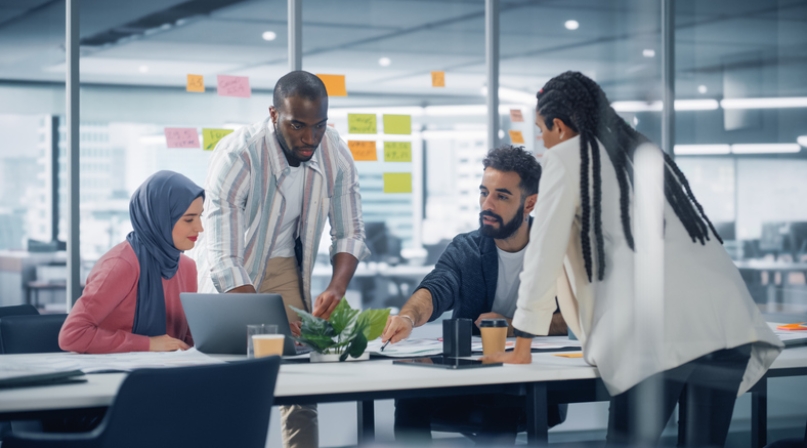 Key Takeaways
The prevalence of neurodiversity
An estimated 15-20% of the world's population exhibits some form of neurodivergence, which includes things like dyslexia, ADHD, and the autism spectrum disorder.[1]
From Our Partners

This blog post is sponsored by NACo partner CAI.
Neurodivergent individuals possess a wide range of valuable skillsets that can solve complex business challenges. Despite this, unemployment for neurodivergent adults runs as high as 30-40%.[2] Recently, banks, tech firms, and other enterprises have boosted their own efforts at recruiting and retaining neurodiverse talent–and now, government agencies are starting to follow.[3]
Neurodiversity in the workplace is a must have to an organization's diversity, equity, and inclusion (DEI) initiatives. Neurodivergent individuals can bring exceptional value to organizations, businesses, and government agencies alike.
Benefits of neurodiversity in the workplace
Some common strengths of neurodivergent individuals include high concentration levels, perseverance, superior problem-solving abilities, and excellent pattern recognition. According to Harvard Business Review and the International Board of Credentialing and Continuing Education Standards (IBCCES), these individuals tend to do well in analyzing data, creative thinking, and innovation.[4] These skills are ideal for careers in technology, finance, legal, cybersecurity, and healthcare research, among others.
When organizations provide career opportunities for neurodivergent individuals, they may experience direct benefits, like an increase in productivity and quality of work. Specifically, our neurodiversity employment program, CAI Neurodiverse Solutions, has a proven approach for utilizing neurodiverse workforces to solve business needs.
The CAI Neurodiverse Solutions approach
CAI collaborates with our clients to identify areas of opportunity to commence or extend existing neurodiversity engagements. CAI Neurodiverse Solutions teams engage in strategy sessions to assist clients in solutioning opportunities that bring business value, while affording neurodivergent individuals meaningful career opportunities.
To source talent, we partner with neurodiversity-support organizations, colleges and universities with neurodiversity programs, and government organizations, among others, to identify neurodivergent individuals who are eager to enter a supportive work environment that values their contributions and supports their needs.
When recruiting neurodiverse talent and placing candidates within job roles, CAI Neurodiverse Solutions leads with a "people first" approach with the intent of placing candidates in the right role, in the right environment, with the appropriate supports to position them for successful careers.
Our unique approach includes teams of 4-6 neurodivergent individuals. Following a successful placement determination, each neurodivergent associate is mentored by a neurodiversity certified-team leader who is responsible for providing training, ongoing supervision, support, and coaching in addition to reviewing work output. These team leaders are tenured professionals who possess the requisite soft skills, structure, passion, inspiration, and desire to lead and develop associates.
Because positioning neurodivergent employees for success is primary to the overall placement process, the support accommodations provided by these team leads is as important as directly connecting their capabilities and skillsets to their job role. This methodology has proven to be successful in the career development of our neurodivergent associates, and we've seen firsthand how neurodivergent individuals can thrive in both technical and non-technical roles. Clients of ours have reported that after 3 months, the CAI Neurodiverse Solutions team performance was equal to or exceeded neurotypical peers who had 2 or more years of experience.
Consistent client success
In our public sector working engagements, we have several examples of job roles our neurodivergent associates have filled based on their abilities and skills matching what is needed for each project.
This first working engagement example represents an innovative path for attracting highly capable and skilled associates to be deployed in both the public sector and the higher education sector. When the University of Pittsburgh uncovered a need for additional IT resources to support their application testing routines, a CAI Neurodiverse Solutions team of Quality Assurance (QA) Analysts, including this candidate, helped to create an automated testing solution for the university. As a result, testing that previously had taken several days to perform was now being done in a couple of hours by this team. The successful implementation of these automated testing solutions led to the creation of a QA automation team at the university.
In another instance, a state's major tolling agency needed to verify images related to tolling, and recognized they needed external support to achieve this. CAI Neurodiverse Solutions provided the necessary talent for this job in the form of Manual Image Verifiers. The neurodiverse team became responsible for ensuring the accuracy of the license plates captured in the toll lanes for commuters without a transponder. They also identified, documented, and notified management of repetitive abnormities discovered while processing images. The Manual Image Verifiers accomplished an average processing time of at least 350 images per hour.
Lastly, a state's Department of Transportation (DoT) needed to digitize 27,000 paper files as they began their business modernization journey. A team of data support analysts uploaded and digitized 2,000 to 2,200 documents a day, working tirelessly to accomplish this huge task.
Conclusion
A growing number of prominent companies have reformed their human resources processes in order to access neurodiverse talent; among them are SAP, Hewlett Packard Enterprise (HPE), Microsoft, Willis Towers Watson, Ford, and EY.[5]
Despite these corporate initiatives, career opportunities for neurodiverse talent in the public sector has, to date, been minimal. Some of the existing barriers for hiring neurodivergent individuals in government jobs include: no stated evaluation criteria in procurements, traditionally rigid hiring processes, and an absence of internal programs that support diversity, equity, and inclusion (DEI) efforts, which can result in a lack of support for being openly neurodivergent and perpetuate non-conducive work environments for neurodiverse individuals.
Neurodiversity employment programs can provide an alternative solution to the local government workforce crisis since the underutilized talent pool of neurodivergent individuals is not typically considered and evaluated in public sector procurements.
Since 2013, CAI Neurodiverse Solutions has partnered with our customers to provide hundreds of neurodivergent individuals employment in rewarding, long-lasting careers, who have provided value, connected DEI goals, business needs, and sourcing solutions.
Contact us to take the steps towards partnering with CAI and starting a neurodiversity employment program.
---
NACo Partner Resource
This blog post is sponsored by NACo partner CAI.
Explore our latest blog on leveraging neurodiversity for a stronger government workforce.
CAI
Related News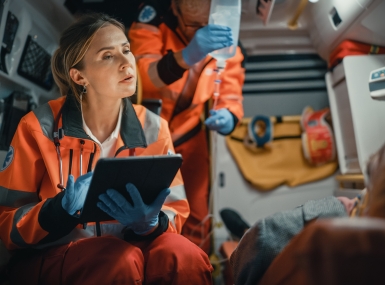 The opioid crisis, a major national issue, saw a 55% increase in drug overdose deaths from 2019 to 2022, with 75% involving opioids. Effective strategies to combat this include integrated care, policy enhancement, and technology, focusing on whole-person care and intervention opportunities to save lives.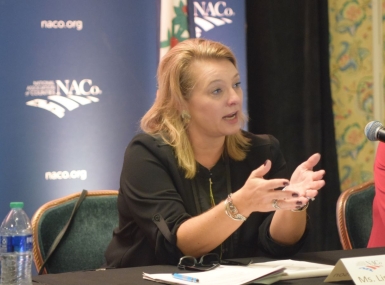 Elected officials can help promote the use of a more holistic approach to combatting substance use disorder.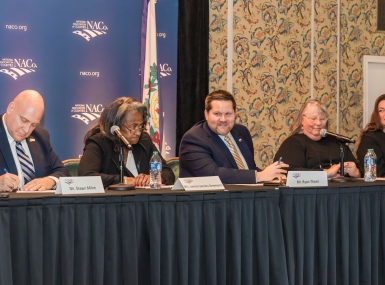 Although the lack of broadband, transit, childcare and housing are all stacked against rural counties as they develop the kind of robust workforce that can attract business, planning and relationships between state and local government can help alleviate some of those challenges.
Stories from our partners
Together, we are highlighting innovative solutions for counties, as we work with our federal, state, local and private sector partners to build healthy, safe and vibrant communities.