Planning for the post-American Rescue Plan Act future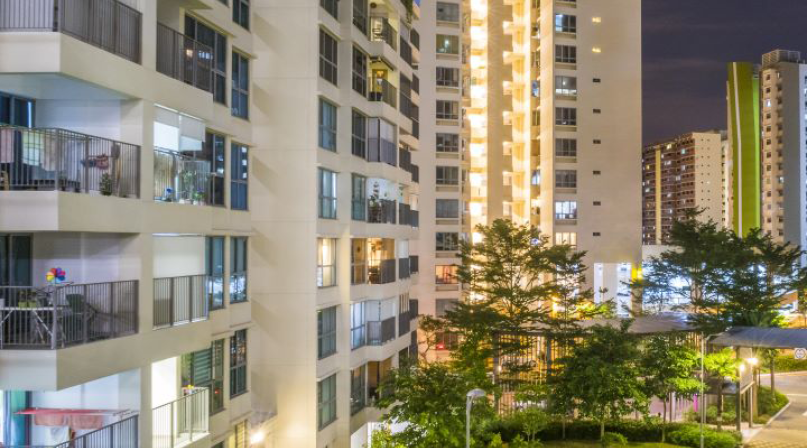 Key Takeaways
From Our Partners
This post is sponsored by our partners at Guidehouse.
State and local governments should consider the long-term sustainability of their programs beyond the end of ARPA SLFRF funding.
This article was authored by Jennifer Kitson Jelenek, Grace Bridges, Jeffrey Meyers, and Sarah de Wolf.
In March 2021, President Biden signed the American Rescue Plan Act (ARPA) into law, which allocated $350 million in State and Local Fiscal Recovery Funds (SLFRF) to state, territorial, local, and tribal governments across the U.S. to address the impact of the coronavirus outbreak. SLFRF funds were allowed to fund pandemic-related expenditures, premium pay for key personnel, infrastructure investments, and general government services impacted by pandemic-related lost government revenue.
Some three years later, state and local governments are now racing against impending deadlines to obligate SLFRF funds by December 31, 2024, and expend all SLFRF funds by December 31, 2026. SLFRF-funded projects run the gamut from high-priority housing, workforce development, and violence prevention programs to long-neglected repair, renovation, and relocation of local government offices, water and sewer upgrades, and broadband infrastructure.
With these deadlines on the horizon, state and local governments should consider the long-term sustainability of their SLFRF-funded programs and how they can continue to deliver valuable programs and services beyond the end of ARPA SLFRF funding.
Guidehouse is working with states, counties, and cities nationwide to develop effective sustainability frameworks and successfully plan for the post-ARPA environment. Based on our national expertise, Guidehouse recommends three key considerations to assess future needs and determine long-term sustainability for SLFRF-funded programs, focusing on future policy priority alignment, program efficacy and outcomes, and fiscal impact.
Consideration 1: Priority Alignment
How have the needs of our constituents changed since 2020?
Since 2020, government entities at the local, state, and federal levels have focused on pandemic response and recovery. As time passes and recovery continues, the policy priorities of state and local governments are shifting away from pandemic relief and toward the needs of the future. The needs of 2026 and beyond will be different from those of 2020.
In 2021, addressing the most critical health needs of the pandemic was the primary focus. As time progressed and direct relief began to roll out, governments began to expand focus to other high-level priorities to support recovery. For local governments, this included priorities like housing and rental assistance, infrastructure, local business support, workforce development, and community aid. For states, this included human services, unemployment insurance, economic development, education, and water, sewer, and broadband infrastructure.
As state and local governments consider the long-term sustainability of programs funded by SLFRF, a critical first step is developing a plan to reassess constituent needs and priorities as federal grant periods come to a close. Governments should deploy robust community engagement efforts to identify key needs directly from the communities they serve. The priorities and key needs identified can serve as a guide for governments seeking to determine what programs deliver the highest impact with limited financial resources.
Consideration 2: Program Impact
What are the critical lessons learned and value delivered from programs administered with federal recovery dollars, and how can that be measured?
The additional financial resources provided through SLFRF opened the opportunity for state and local governments to innovate with new policies, programs, and services within categories of eligible use. Leveraging program evaluation tools and data-driven insights, governments can develop a strong understanding of the efficacy and impact of new programs to inform future decisions about the allocation and reprioritization of resources.
Determining program impact helps prioritize future allocation of resources and can build a strong case for additional investments from federal grants, intergovernmental partnerships, or private support. As governments determine which programs have the greatest impact, the challenge is comparing the scale of impact of one program in one subject matter next to another distinct program in a different subject matter. How can the impact of apples be compared to oranges?
Governments can employ a diverse range of indicators, capturing different types of impact to develop a quantitative approach to inform resource allocation. This can include indicators of scale, reach, inputs, outputs, equity measures, and per capita measurements. Governments can also leverage various analysis tools and frameworks to inform this quantitative measure:
• Cost/benefit analysis: Assess the cost of a program from a financial and administrative perspective relative to the benefits a program provides.
• Return on investment: Consider the per capita value delivered by a program relative to the amount invested.
• Impact/difficulty assessment: Measure the level of effort required to sustain a program relative to any impact or benefits.
Consideration 3: Fiscal Impact
How can governments leverage lessons learned to address today's most critical needs within the constraints of annual operating budgets?
With a comprehensive understanding of constituent needs and quantitative measures of program impact, state and local governments must determine where and how to allocate resources within fiscal limitations. These decisions should be driven by community needs, assessed against impact measurement, and understood through a fiscal lens.
Focusing on programs that deliver the greatest impact in meeting the most critical needs for communities, the question of dollars and cents remains. Within the context of fiscal impact, state and local governments should consider the following on a program basis:
• Operating Costs: What is the annual cost of continuing this program? How are those costs projected to change in the future? Has the program been successful in meeting budgetary and spending projections? What are the costs of staffing this program?
• Opportunity Costs: What cost savings on government service delivery are achieved through the administration of a program? Are there possibilities for revenue generation as part of this program?
• Scalability: Can this program be scaled up or down to meet needs or work within fiscal limitations?
• Alternative Funding Sources: Has there been an analysis of alternative sources of funding available through federal, philanthropic, or private funding opportunities? Can those funds supplement or supplant existing dedicated financial resources?
Taking into account the above considerations—priority alignment, program outcomes, and performance and fiscal impact—state and local governments can shape an effective framework to guide future decision-making. These questions and approaches can lay the foundation for aligning limited financial resources with the highest priority and best use, leveraging lessons learned to help governments invest in top policy priorities beyond 2026.
This article was originally posted on www.guidehouse.com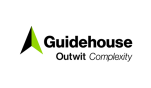 Guidehouse
Stories from our partners
Together, we are highlighting innovative solutions for counties, as we work with our federal, state, local and private sector partners to build healthy, safe and vibrant communities.