News
Explore articles from our award-winning County News, NACo press releases and other news.
Stories from county officials help members of Congress understand funding needs during negotiations for the next farm bill, which affects a wide swath of rural priorities.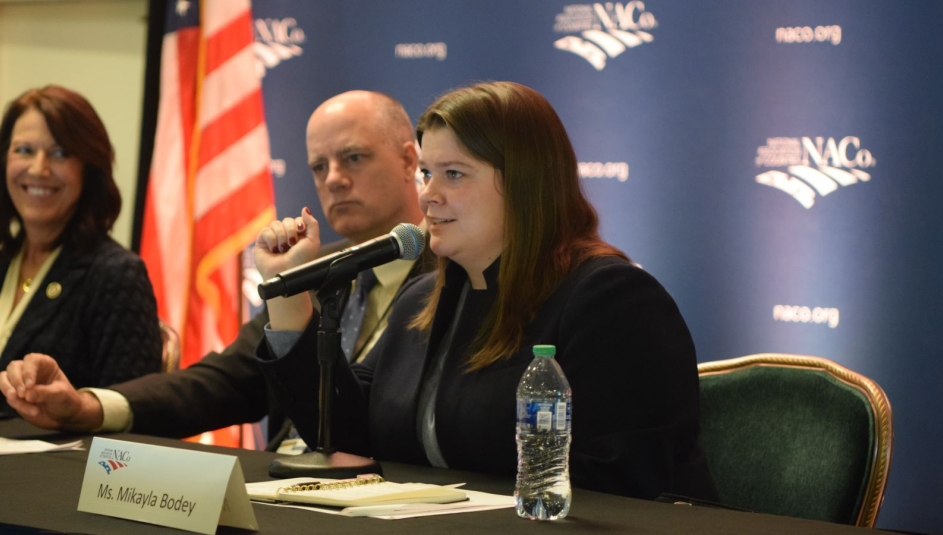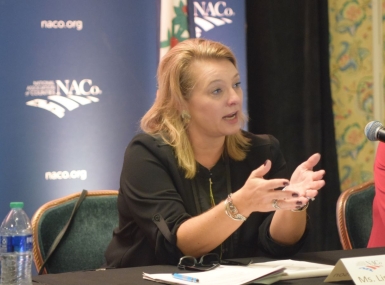 Elected officials can help promote the use of a more holistic approach to combatting substance use disorder.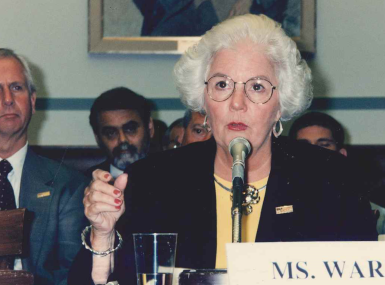 Her involvement with her children's PTAs drove Betty Lou Ward to run for the Wake County, N.C. Board of Commissioners to work to improve schools, libraries and parks.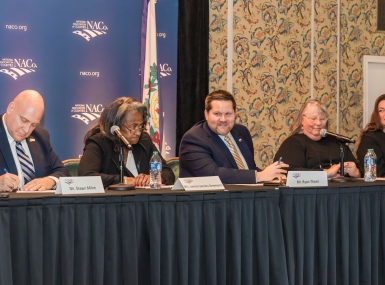 Although the lack of broadband, transit, childcare and housing are all stacked against rural counties as they develop the kind of robust workforce that can attract business, planning and relationships between state and local government can help alleviate some of those challenges.
County News
Highlights from 2023 Operation Green Light for Veterans
Counties across the country are joining Operation Green Light for Veterans to shine a light on the issues veterans face and highlight the resources available to veterans at the county, state and federal levels.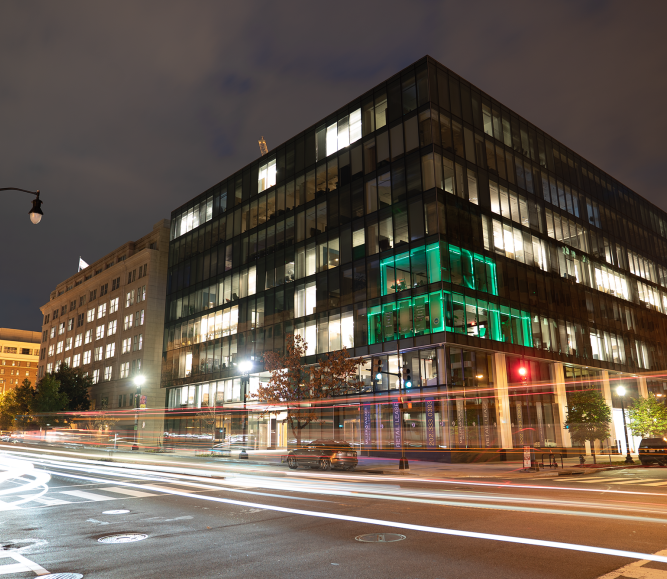 Hot Topic: Boosting Broadband
County News Spotlight: Disaster Mitigation
Explore All CN Hot Topics
Stories from our partners
Together, we are highlighting innovative solutions for counties, as we work with our federal, state, local and private sector partners to build healthy, safe and vibrant communities.
All News
Explore all NACo news, including County News articles, advocacy updates, press releases and more.