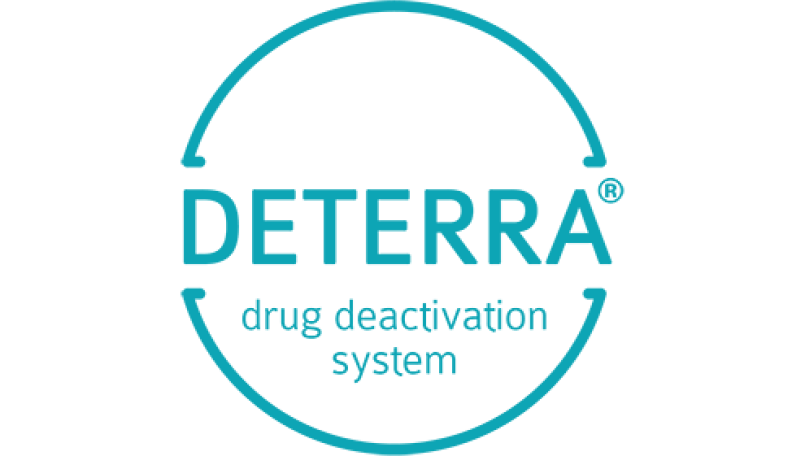 Deterra Drug Deactivation and Disposal System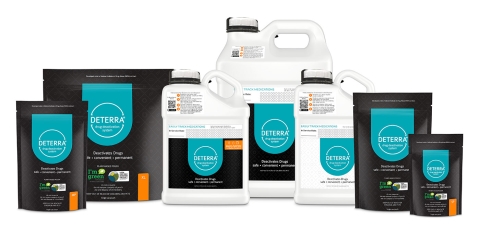 The Deterra® Drug Deactivation and Disposal System is a safe medication disposal pouch or container that can be used at home or in a clinical setting. It is the safest, most effective choice used to destroy and properly dispose of unused, unwanted and expired medications with the simple addition of tap water.
As an evidence-based prevention solution, Deterra is an eligible expense for opioid settlement dollars and many grant opportunities. The only product ever endorsed by Community Anti-Drug Coalitions of America (CADCA) and the DEA Educational Foundation, Deterra is used by local governments and public safety agencies across the country to increase access to proper drug disposal and complement other disposal methods such as take-back events.
County executives in New York's Rensselaer County and Albany County have successfully mandated that pharmacies provide drug deactivation and disposal products alongside opioid prescriptions, creating a model for counties striving to combat the growing opioid crisis.
About Deterra
Developed by Verde Environmental Technologies, Inc., under a federal contract awarded by the National Institute on Drug Abuse (NIDA), Deterra is on a mission to reduce drug misuse and negative environmental impact. Deterra is the only product available today that is scientifically proven to destroy prescription and over-the-counter medicine, including opioids, fentanyl, most illicit drugs and vape fluid.
Our plant-based packaging and non-toxic ingredients prevent harmful chemicals from entering our landfills and water supplies, making the world safer for everyone.
Watch our how-to videos to see Deterra's simple 3-step process in action.
Subscribe to our monthly newsletter to get the latest news on safe at-home drug disposal delivered right to your inbox. Interested in purchasing Deterra? Request pricing online or contact our sales team at (612) 568-1128 or email Sales@DeterraSystem.com.
Deterra Resources for Government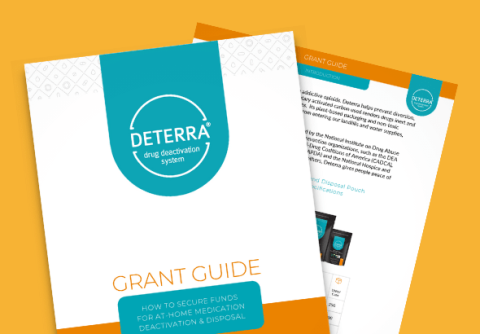 The Deterra Grant Guide is a practical guide to securing grant funds for evidence-based prevention solutions like Deterra. This resource is a great starting point for government organizations seeking to include Deterra as part of a larger prevention program or fund a stand-alone drug deactivation and disposal campaign. In this updated guide you'll find examples and evidence to support your grant application, key sources of public and private funding, and detailed examples of essential application pieces, including budgets and logic models. Visit our funding directory to review grant opportunities and other funding options that could help your county add at-home drug deactivation to its prevention efforts.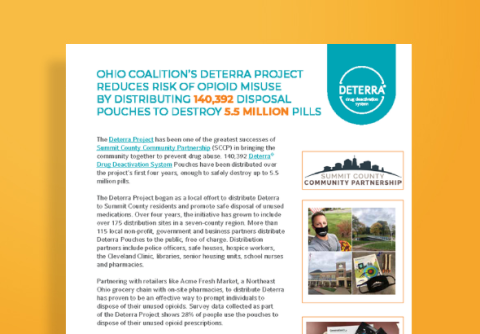 Learn how a local effort to distribute Deterra to residents in Summit County, Ohio grew into a multi-year initiative with over 115 government, nonprofit and business partners in a seven-county region. To date, more than 140,000 Deterra Pouches have been distributed as part of the Deterra Project – enough to destroy up to 5.5 million unused pills.
Browse all Deterra Case Studies to learn how other organizations use Deterra to reduce the risk of drug misuse in their communities.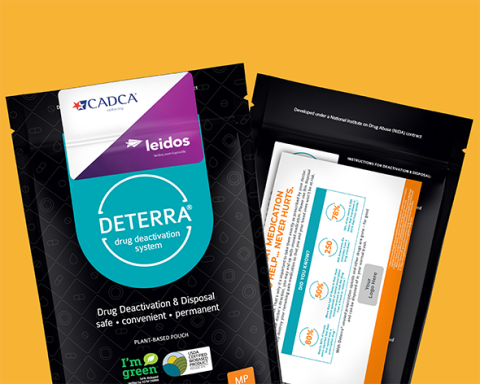 We offer customizable postcards and labels as well as online and mail-back surveys designed to help educate users about proper drug deactivation and disposal, raise awareness about your organization, collect survey data and evaluate the impact of your prevention efforts. We can also work with you to create co-branded pouches with your organization's branding and provide bulk mailing options.
Learn more about Deterra Value Added Services.
Stories from our partners
Together, we are highlighting innovative solutions for counties, as we work with our federal, state, local and private sector partners to build healthy, safe and vibrant communities.