A breathing crisis: Rising concerns over U.S. air quality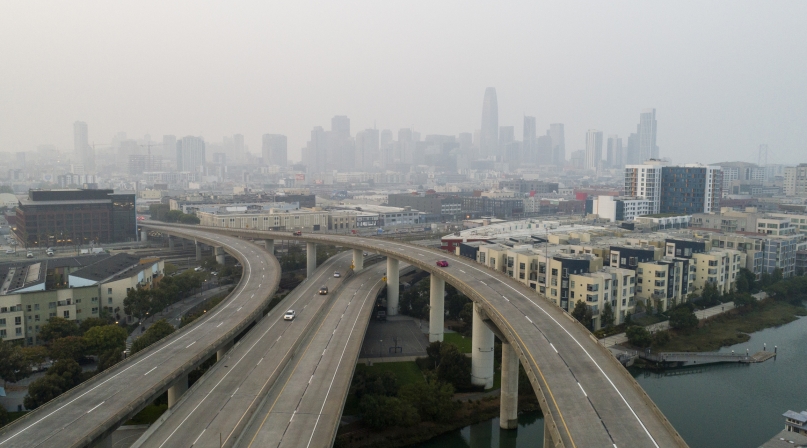 Key Takeaways
From Our Partners
This post is sponsored by our partners at Tidal Basin.
The United States is currently confronting an increase in hazardous air quality. What used to be considered a common phenomenon on the country's West Coast, the recent wildfires in Canada served as a reminder that hazy skies and poor air quality can impact anyone. Hundreds of fires have been burning in eastern Canada for weeks. As reported by The New York Times, the fires burned thousands of acres and produced heavy smoke, impacting millions of people in the U.S. across the Northeast through the Mid-Atlantic, down to the Carolinas and into the Midwest.
For days, people donned face masks to walk the streets, with one individual describing the smell as akin to "burnt toast" and "campfire." The pollutants sparked health concerns and raised questions about the nation's future air quality management.
Air quality, denoting the clearness or purity of the air we breathe, is measured by the concentration of pollutants, including particulate matter, nitrogen dioxide, sulfur dioxide, carbon monoxide, and ozone. These concentrations have escalated across the U.S., posing potential health risks to millions of residents.
Scientists attribute the deteriorating air quality to a combination of factors including increased wildfire occurrences, which produce massive amounts of smoke and fine particulate matter, and emissions from industries and vehicles. As urbanization intensifies, the proliferation of these pollutants is exacerbated, leading to an unfortunate paradox where development and deterioration go hand in hand.
There are serious health implications of poor air quality. The fine particulate matter, also known as PM2.5, can penetrate the lungs and enter the bloodstream, causing a host of health issues. According to the Environmental Protection Agency (EPA), exposure can lead to nonfatal heart attacks, decreased lung function, aggravated asthma, and even premature death in people with heart or lung disease.
Children, the elderly, and those with existing health conditions are particularly vulnerable. The American Lung Association reported an alarming increase in the number of people exposed to unhealthy air, rising from 141 million in the 2019 "State of the Air" report to 150 million in the 2023 report.
If you suspect poor air quality in your area, there are several actions you can take to protect your health:
Go Online and Stay Informed: Platforms and websites such as AirNow.gov provide close to real-time data on air quality in your zip code.
Stay Indoors: If the Air Quality Index (AQI) is high, remain indoors as much as possible, especially during times of peak pollution such as rush hour.
Limit Physical Activity: Exercise and other strenuous activities can cause you to breathe harder and faster, inhaling more pollutants. If you must exercise, consider doing so indoors in a well-ventilated area.
Use Air Purifiers: High-Efficiency Particulate Air (HEPA) purifiers can help clean the air inside your home or office, filtering out harmful particles.
Seal Your Home: Keep windows and doors shut to prevent polluted air from entering your home. Use weather stripping to seal any gaps.
Wear a Mask: If you need to go outside, consider wearing a mask, specifically an N95 or N99 mask, which can filter out fine particulate matter.
Consider a Home Ventilation System: A good ventilation system can help filter outdoor air before it enters your home.
Limit Use of Cars: Car emissions contribute to air pollution. Use public transportation, carpool, or consider biking or walking when the AQI is acceptable.
Avoid Burning Wood or Trash: These activities can release additional pollutants into the air.
Keep Medications on Hand: If you have a pre-existing respiratory condition like asthma, ensure you have your medications available and consider discussing an emergency action plan with your doctor.
The current air quality in the U.S. is a sobering reminder of the intersections between industrial activity, urban development, and public health. Numerous federal, state, and local government agencies have recognized the growing concern of poor air quality. EPA's Office of Air and Radiation (OAR) offers competitive and non-competitive air grants and funding and under EPA's Inflation Reduction Act, they offer Climate Pollution Reduction Grants to state, local, tribal, and territorial governments to develop and implement pollution reduction programs. The USDA Natural Resource Conservation Service's (NRCS) National Air Quality Initiative provides assistance for select states to adopt conservation practices to improve air quality by reducing dust and carbon emissions.
Numerous other air quality initiatives and programs exist, with more anticipated to form in the future as governments at all levels coordinate efforts towards addressing this growing concern. Communities need more effective solutions to reduce emissions and mitigate the increasing effects from wildfires sweeping our nation.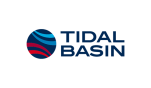 Tidal Basin
Stories from our partners
Together, we are highlighting innovative solutions for counties, as we work with our federal, state, local and private sector partners to build healthy, safe and vibrant communities.
Related News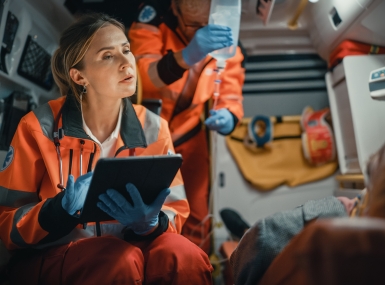 The opioid crisis, a major national issue, saw a 55% increase in drug overdose deaths from 2019 to 2022, with 75% involving opioids. Effective strategies to combat this include integrated care, policy enhancement, and technology, focusing on whole-person care and intervention opportunities to save lives.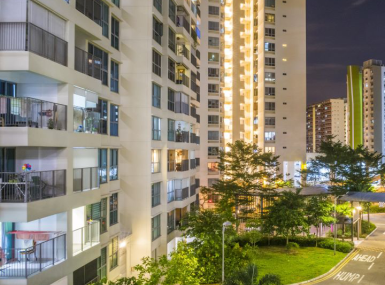 Guidehouse outlines strategies for state and local governments to sustain programs after the end of American Rescue Plan Act (ARPA) State and Local Fiscal Recovery Funds (SLFRF) funding. It emphasizes the need for reassessing constituent needs, measuring program impact, and considering fiscal implications to ensure long-term viability and effective resource allocation for programs initially funded by SLFRF.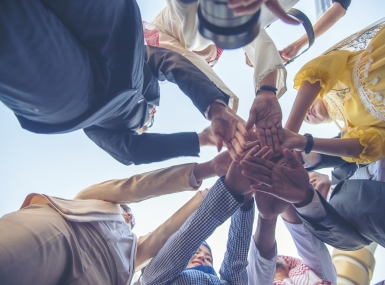 Voluntary benefits, tailored to diverse employee needs and often at reduced costs, are proving essential in enhancing employer benefit packages, attracting, and retaining talent, and addressing specific wellbeing issues across different age and income groups.