Everything you need to know about artificial intelligence and GIS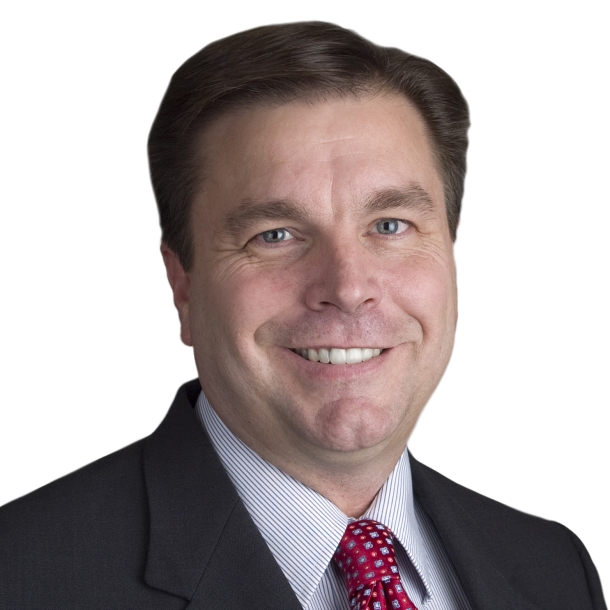 Global Manager: State/Provincial Government Industry Solutions and Government Trade Associations, Esri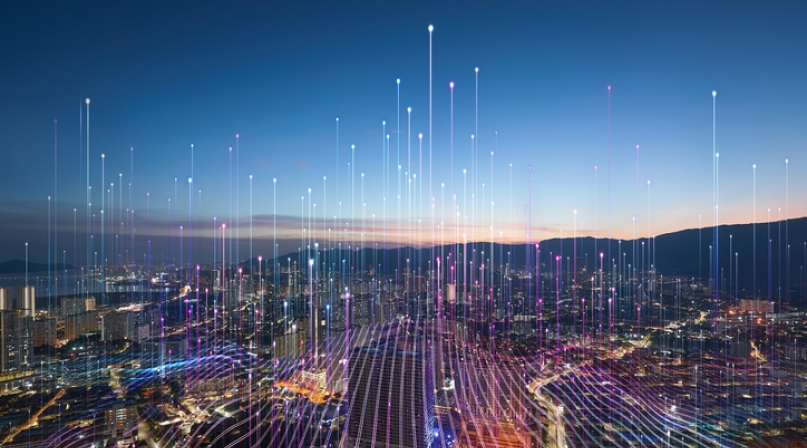 Key Takeaways
From our partners
This blog post is sponsored by NACo partner ESRI. Explore the transformative power of AI & GIS in county government operations.
I want to take the opportunity to clarify and bring a better understanding of a term that has become overused in the last few months. That term is "artificial intelligence" (AI). Firstly, when discussing AI, we often include functions and capabilities that are actually part of machine learning (ML), another nuanced topic with very different connotations. We should also cover Deep Learning and Digital Twin, but I must leave these for a future blog. Second, we often use AI and ML interchangeably, using the phrase AI when we should mean ML.
Setting the Record Straight: A Layman's Definition of AI
According to the Encyclopedia Britannica, AI is the ability of a digital computer to perform tasks commonly associated with intelligent beings. I find myself annoyed when people include the idea of 'human intelligence' in the definition, as human intelligence is a far different thing. In short, the AI we talk about today is not the same as what we read in the Sci-Fi books by Asimov or Clarke. We are not talking about VIKI or HAL 9000; at least not for some time to come. So, while the tech industry rushes to self-regulate the future applications of AI, here are some emerging best practices of AI that you should know.
AI is a broad discipline that includes techniques, tools, and rule-based systems (referred to as knowledge) to solve problems. One of the more essential tools to create these rule-based systems we refer to as ML. ML uses algorithms to pour through massive amounts of data to find and identify ("learn") trends and patterns that feed statistical analysis used to predict a result. Notice that I did not use the word "answer" as humans still need to decide if the results returned to us through ML are correct. ML needs to be trained. This training requires enormous volumes of data and human review to train ("validate") the algorithms that eventually feed the AI systems. Meaning humans are still an integral part of AI.
Why is AI Important to County Leaders?
As county leaders, you constantly seek ways to make better decisions. To do this, you require more and better data and analytics. You receive this data from your departments and staff, who use applications, sensors, and cameras to capture real-time data streams from vehicles, personnel, and gauges on assets such as your rivers and streams, roads, buildings, pipes, and infrastructure. The current use of sensors and cameras produces ever greater amounts of quality, actionable data. But as the amount of data increases, it becomes harder to manually extract actionable insight from these data streams. This challenge creates the opportunity to use ML and AI to maximize the benefit of these data streams. It is the maximizing of these benefits that can provide you with better processes and financial savings within your county operating budget.
Common Applications of AI for Counties
It may surprise some, but many county governments already use AI and ML processes. The most common use is reviewing digital aerial imagery from planes and drones and identifying features requiring inventory, validation, field inspection, and disaster recovery. AI allows for extracting new and insightful information from these valuable aerial image assets. Additionally, innovative organizations are turning their buses and public work vehicles into data collection platforms, mounting cameras on streetlights and vehicles to collect video of a county's streetscape. AI-driven automation turns these videos into insight, providing a greater understanding of pedestrian and automobile traffic patterns, dangerous street crossings, parking improvements, potholes, and street repairs while also helping to predict future maintenance issues. The outcome of each example has significant business value.
The Intersection of AI & GIS Opens Millions of Possibilities for Government Operations
These types of applications are not new; what is different is the computing power available for GIS users to run these algorithms. We now call this intersection of GIS and AI: GeoAI. While the name is new, these capabilities have been part of Esri technology for decades.
The best way to understand the value of GeoAI for a county is to review some of the real-world success stories your government peers are experiencing with AI to improve their operations and provide business value:
Douglas Co., NE Innovates Using GeoAI to Inventory ADA Curb Ramps – Instead of sending field crews to inventory the ADA curb ramps across the county, Douglas County use GeoAI to automatically identify and locate all 34,000+ ramps resulting in an inventory that is twice the size of what they had and saves them about six months of staff time.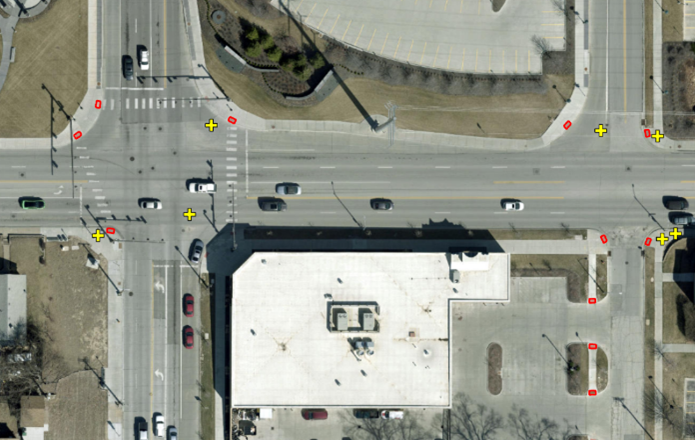 Cobb Co., GA Analyzes Traffic Crash Data – Cobb County uses GeoAI to analyze multiple years of single-vehicle, fixed-object crashes and identify contributing factors. Results showed slopes and curves were the most significant contributors, so the county can now focus on traffic improvement projects to reduce these dangers.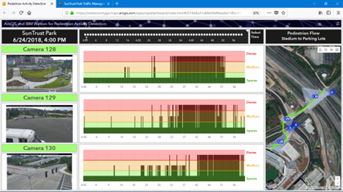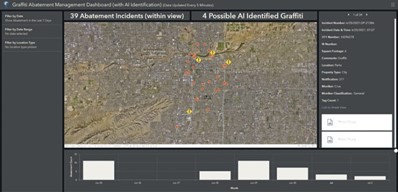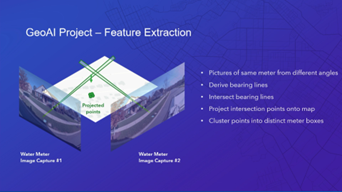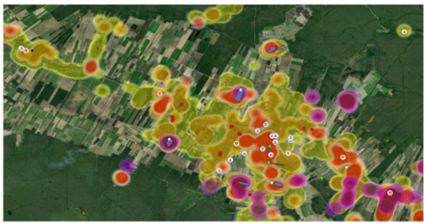 Raleigh, NC – How Cities are Turning GeoAI into Cost Savings – Raleigh uses GeoAI to automatically identify and count vehicles and their movement through hundreds of traffic cameras at intersections across the City 24-7-365, replacing the need for contracted manual traffic counts. This results in cost savings and better traffic management: optimized traffic flow, better infrastructure planning, and more proactive management of incidents.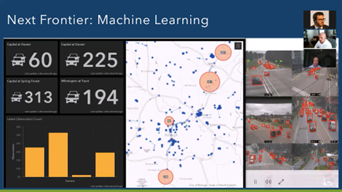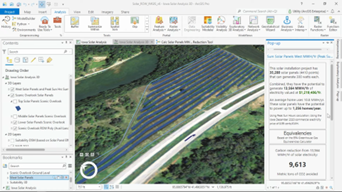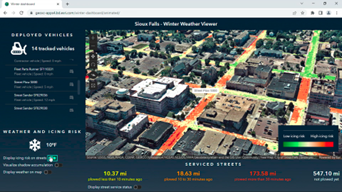 Establishing AI Best Practices
Don't hesitate to contact Richard or me or visit this site to learn more about GeoAI. And be sure to visit the Esri booth at the upcoming NACo Annual Conference in Travis County for additional examples of how counties can use AI to improve their operations.
Also, connect with NACo's AI Exploratory Committee, dedicated to exploring these and many more benefits as AI is integrated into governmental services. The adherence to thoughtful risk management and diligent privacy practices will be of utmost importance as counties adapt to AI systems.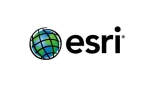 Esri
Stories from our partners
Together, we are highlighting innovative solutions for counties, as we work with our federal, state, local and private sector partners to build healthy, safe and vibrant communities.
Related News
The importance of a customer-centric strategy in digital service adoption for county governments is emphasized, highlighting the need for thoughtful design, clear communication, and multi-channel engagement to meet user expectations and improve customer experience.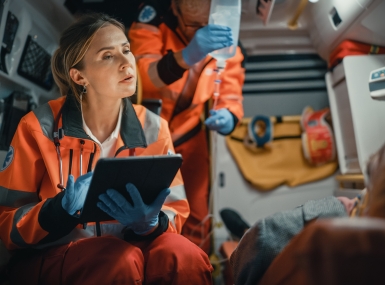 The opioid crisis, a major national issue, saw a 55% increase in drug overdose deaths from 2019 to 2022, with 75% involving opioids. Effective strategies to combat this include integrated care, policy enhancement, and technology, focusing on whole-person care and intervention opportunities to save lives.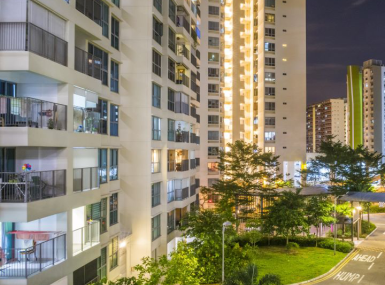 Guidehouse outlines strategies for state and local governments to sustain programs after the end of American Rescue Plan Act (ARPA) State and Local Fiscal Recovery Funds (SLFRF) funding. It emphasizes the need for reassessing constituent needs, measuring program impact, and considering fiscal implications to ensure long-term viability and effective resource allocation for programs initially funded by SLFRF.