Ramsey County, Minn.'s Mary Jo McGuire Takes Office as NACo President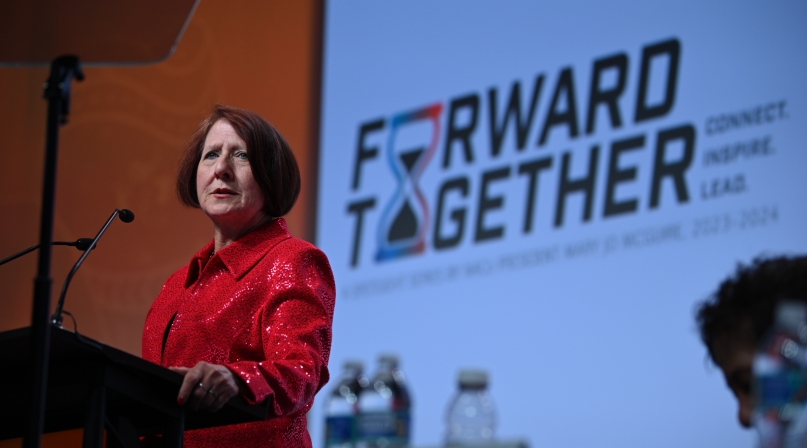 WASHINGTON – Ramsey County, Minn. Commissioner Mary Jo McGuire was sworn in as president of the National Association of Counties (NACo) on July 24 at the conclusion of NACo's 88th Annual Conference in Travis County, Texas.
"It is an honor to begin this journey, and I look forward to an extraordinary year ahead as we strengthen America's counties," said McGuire. "We will build on our solid foundation, and together, expand opportunities for a brighter future."
During her inaugural remarks at the conference, McGuire outlined her presidential spotlight, "Forward Together." The three pillars of the spotlight are:
Connect, focused on building bridges to advance excellence and networks in county government
Inspire, focused on driving community engagement and residents' trust in county government, and
Lead, focused on spearheading local, state, federal and tribal intergovernmental partnerships and common-sense policy solutions.
A Ramsey County commissioner since 2012, McGuire previously served 16 years in the Minnesota State Legislature in both the House and Senate. She has been an active member of NACo, serving on multiple boards and advisory committees, and has held several leadership positions in the Association of Minnesota Counties, where she also currently serves as president.
"We are poised for great accomplishments in the coming year," said McGuire, "As county leaders, we have unlimited potential to advance to our priorities and lead forward together."
Nearly 100 members of the Minnesota delegation to the conference joined McGuire on stage as she took the oath of office. View video of her remarks here and photos here.
Related News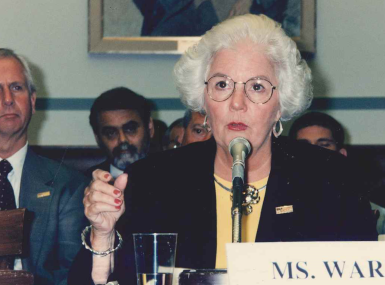 Her involvement with her children's PTAs drove Betty Lou Ward to run for the Wake County, N.C. Board of Commissioners to work to improve schools, libraries and parks.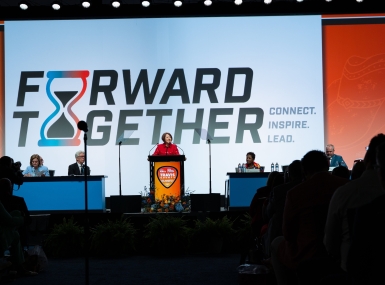 Mary Jo McGuire found a match for her skills and talents representing her Ramsey County district, and she's bringing the same all-in approach as NACo's president.