Implementing Infrastructure Investments at the County Level: The Bipartisan Infrastructure Law (P.L. 117-58)

On November 15, 2021, President Biden enacted the five-year, $973 billion Bipartisan Infrastructure Law (BIL), formally known as the Infrastructure Investment and Jobs Act (P.L. 117-58). Following the end of the federal legislature's responsibilities to develop and pass the legislation comes the role of covered federal agencies to implement the law at the federal, state and local levels.
The BIL provides $973 billion over five years from Fiscal Year (FY) 2022 through FY 2026, including $550 billion in new investments for all modes of transportation, water, power and energy, environmental remediation, public lands, broadband and resilience.
Implementation of BIL at the county level
The BIL is a major victory for counties, who worked closely with our partners in Congress throughout the legislative process to ensure county priorities were included. Currently, the BIL is being implemented through agencies and departments across the federal government. As Congress works to implement BIL, counties will be able to access transportation funds in the following ways:
1. MEETING CERTAIN ELIGIBILITY CRITERIA FOR FORMULA FUNDS TO PUBLIC TRANSIT SYSTEMS AND AIRPORTS
Example: The U.S. Department of Transportation (USDOT) transit formula grants apportion funds directly to qualifying public transit systems based on population and other factors.
The Airport Improvement Program is another example of a program that distributes funding based on formulas to airport sponsors based on enplanement numbers.
2. RECEIVING SUBALLOCATIONS FROM STATE GOVERNMENTS
Example: The Surface Transportation Block Grant (STBG) Program apportions funds to state departments of transportation, who are subsequently required to suballocate 55 percent of funds through planning organizations to the local level based on population.
3. APPLYING DIRECTLY TO A FEDERAL OR STATE AGENCY FOR COMPETITIVE GRANT OPPORTUNITIES
The BIL provides just over $100 billion in direct, competitive grant opportunities through USDOT to state and local governments over the life of the bill. Other federal agencies also have considerable discretionary funds to distribute as a result of the BIL. Several of these funding opportunities are open now.
4. FEDERAL FINANCING THROUGH LOANS AND LOAN GAURANTEES
Federal financing programs, such as the Transportation Infrastructure Finance and Innovation Act (TIFIA) program and the newly established Carbon Dioxide Transportation Infrastructure Finance and Innovation Act (CIFIA) program, support counties in constructing infrastructure through federal financing options and low-interest loans.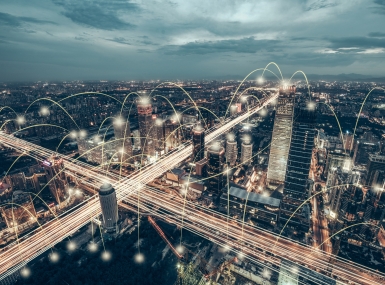 In response to the growing threat landscape and complexity of the interdependent and networked business of counties, NACo is partnering with the Professional Development Academy and their community of CISOs, CIOS, risk managers and cyber leaders to launch cyberattack simulation training.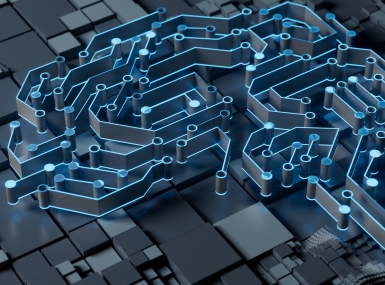 This is the third in NACo's TechKnow series on Charting Your AI Growth. County presenters will focus on steps that they have taken to improve productivity using artificial intelligence.