How counties are taking control of constituent communication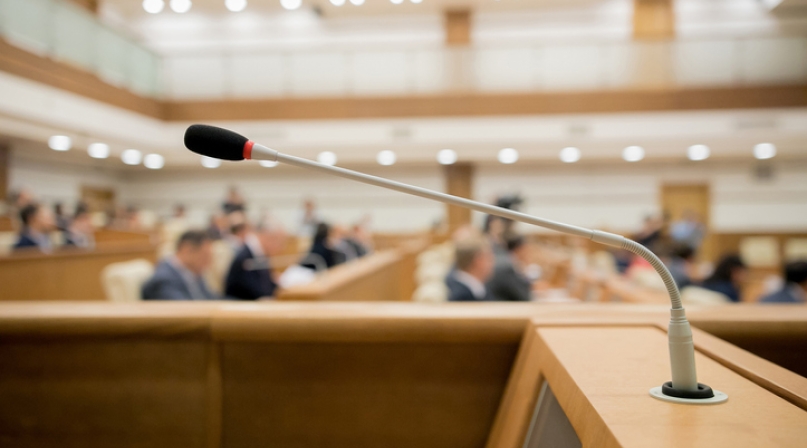 From our partners
This blog post is sponsored by NACo partner Indigov. Enhance your government outreach! Discover the best strategies for effective constituent communication in our latest blog.
One of the most important responsibilities for any elected official is communication with your constituents. Effective communication helps build trust with the individuals in your district and raises the profile of your office.
Whether announcing a new initiative or answering emails and letters from citizens, you want communications that are clear, timely, and targeted. Below are some strategies and tools for improving constituent communication and strengthening the relationship with the community you serve.
Craft a communications plan
Strong communications start with a concrete plan. Your plan should outline your communications goals, what tactics you will use to achieve those goals, and a timeline for implementing the plan. It should define your strategy to create a virtuous cycle of constituent engagement, as well as consider the tools and methods you'll use for three types of engagement:
Inbound: How will you handle constituent calls, emails, petitions, letters, and more?
Outbound regular: What channels will you use to raise awareness of your work? How frequently should you send these communications?
Outbound special: How would you share an announcement or breaking news with the individuals in your district?
Your plan should also include metrics to optimize your communications and measure the effectiveness of your campaign.
Constituent communication channels
You'll want to consider tactics for handling incoming and outgoing messages for common communications channels, including:
Email
Telephone
SMS/text
Website forms
Social media
Scanned mail and faxes (still common in government!)
Each channel has its own strengths and weaknesses. Understanding each one will help you determine what messages are best suited for that channel and which audiences you're most likely to reach by using it.
Indigov users will have the ability to view inbound communications from all these channels in a single place, with the ability to tag and sort by channels and common constituent outreach topics.
Strategies to build your reach with constituents
The average elected official communicates with only 0.1% of their constituency. Yet, simple solutions exist to help increase that number. One of the best ways to increase the number of constituents you reach is by optimizing your digital touchpoints, such as:
Creating a regular newsletter that gives constituents the opportunity to engage, like registering for an event or participating in a survey
Publicizing your social media handles on every piece of communication you send
Making navigation of your website simple and intuitive, including easy-to-find ways to request help and contact your office
Using a constituent relationship management (CRM) platform like Indigov can help you reach 100% of your constituency with features that include:
A complete database of your district — Whether you serve urban, suburban, or rural populations, you can access a map of your entire district with contact, demographic, and sentiment data for individual constituents.
Constituent profiles — Store insights about the individuals you represent based on their past communication with your office.
Bulk email software — Create targeted email lists to send personalized, engaging messages with updates people care about. Smart automations like "welcome to the district" emails engage new constituents without added workload for your team.
Segmentation matters
Your office has a lot of information to communicate, but not all your constituents need to receive every message you send.
Targeting messages to specific audience segments will get the right information to the right people, making them feel seen and heard. It also increases the likelihood that your message will be read, as recipients know that your communications are tailored and relevant to their needs and interests.
Benefits to segmenting your audience include:
Higher engagement — Reaching the right people with messages they care about will positively impact open and click-through rates.
Fewer unsubscribes — Avoid email fatigue by only sending people relevant information.
Program participation — Low-cost interventions like sending an email reminder can increase government program participation by 20%. This is particularly important in programs like the Federal Earned Income Tax Credit (EITC), in which nearly a quarter of those eligible for the program fail to claim their benefits. Find and reach everyone who's eligible for a particular program using information like household income or veteran status, then enroll them in an email sequence that automatically reminds them about their benefits.
Indigov gives you information on all of your residents and the tools to contact them. You can tailor your message by demographics like single parent homeowners, senior citizen voters, and veterans with loans — layered with sentiment data around issues like school choice, public safety, and neighborhood revitalization.
Focus on proactive communication
To build trust with constituents, your communications should be clear and transparent. Share updates about issues people care about, based on frequently asked questions, common search terms on your website, upcoming legislation, and community resources your office provides.
Also, consider seasonality. Is your city or county planning special events for Veteran's Day? What about Small Business Saturday or back to school? Connecting your message to a larger event provides an excellent opportunity to reach out to your constituents with a positive message.
Check-in with constituents on a regular basis
Establish a cadence with your constituents by maintaining a communications calendar and regularly scheduling outgoing communications. Follow up on requests and correspondence they have sent to you, and make sure your digital communications channels stay up-to-date with the latest information. These touchpoints are key to building and keeping trust with the individuals you serve.
Ask for feedback
Communication shouldn't flow only one way. Keep your constituents engaged by soliciting their feedback on upcoming legislation and initiatives or surveying their opinion about a policy decision. Inviting constituents into the legislative process creates transparency and better solutions for your district.
Learn More
Want to learn more about ways that we can better use communication strategies to keep up with the pace of change in county governments? Join Indigov and Montgomery County Innovator Michael Baskin for a webinar May 25 at 1 p.m. EDT, discussing ways local government can redefine the standard of constituent experiences.
Register Here: https://www.naco.org/events/how-montgomery-county-making-innovation-part-its-dna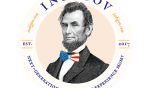 Indigov
Stories from our partners
Together, we are highlighting innovative solutions for counties, as we work with our federal, state, local and private sector partners to build healthy, safe and vibrant communities.
Related News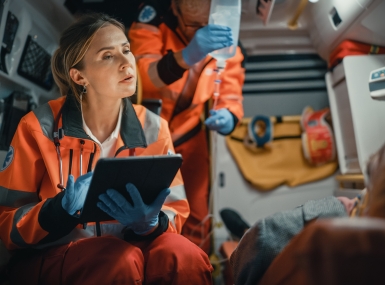 The opioid crisis, a major national issue, saw a 55% increase in drug overdose deaths from 2019 to 2022, with 75% involving opioids. Effective strategies to combat this include integrated care, policy enhancement, and technology, focusing on whole-person care and intervention opportunities to save lives.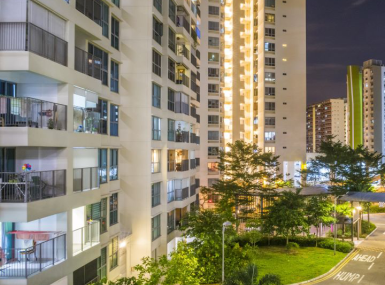 Guidehouse outlines strategies for state and local governments to sustain programs after the end of American Rescue Plan Act (ARPA) State and Local Fiscal Recovery Funds (SLFRF) funding. It emphasizes the need for reassessing constituent needs, measuring program impact, and considering fiscal implications to ensure long-term viability and effective resource allocation for programs initially funded by SLFRF.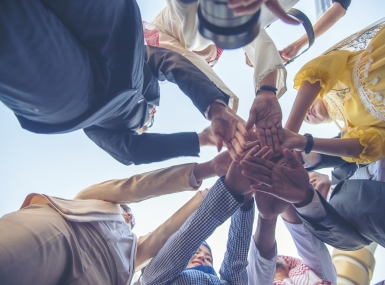 Voluntary benefits, tailored to diverse employee needs and often at reduced costs, are proving essential in enhancing employer benefit packages, attracting, and retaining talent, and addressing specific wellbeing issues across different age and income groups.