County Countdown – Nov. 6, 2023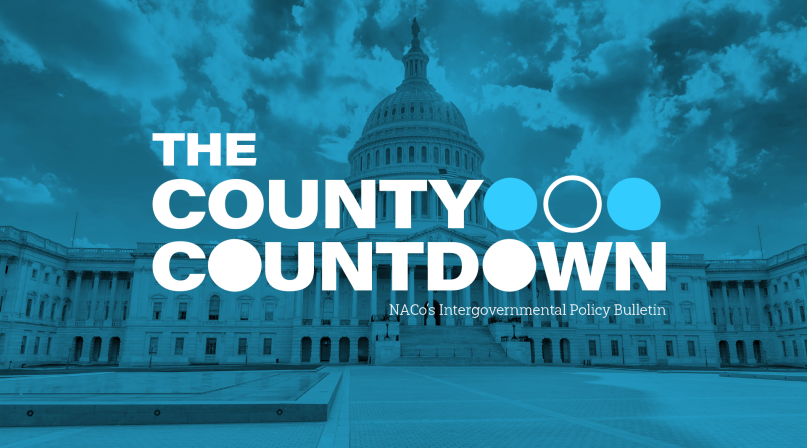 Every other week, NACo's County Countdown reviews top federal policy advocacy items with an eye towards counties and the intergovernmental partnership.
Watch the video above and explore NACo resources below on some of the top issues we're covering this week.
1. New House Speaker
The clock is ticking towards the November 17 deadline to avoid a federal government shutdown, and newly elected House Speaker Mike Johnson is pivotal to the negotiations.
2. Veterans and Military Services
Counties reinforced our commitment to veterans through a dedicated advocacy fly-in, rallying for the passage of critical veteran support legislation.
3. Bipartisan Mental Health Caucus
Amid rising concerns about mental health, the congressional Bipartisan Mental Health Caucus has emerged as a key group with direct implications for county-level services.
4. BEAD Program Toolkit
NACo's new BEAD toolkit will guide counties through broadband funding and deployment strategies.
5. NACo Legislative Conference
The 2024 NACo Legislative Conference is February 10–13 in Washington, D.C.