Artificial Intelligence Exploratory Committee

NACo's AI Exploratory Committee covers emerging policies, practices and potential applications and consequences of Artificial Intelligence (AI), through the lens of county government governance, operations, constituent services, innovation, public trust, privacy, and security, and workforce productivity.
AI systems have catapulted the use of advanced computer technologies within society at unprecedented scale. People across the world are recognizing the potential that AI will bring to the economy and public sector, and America's counties need to be prepared to address this innovation with the realization that AI technology is here to stay.
Latest from the Committee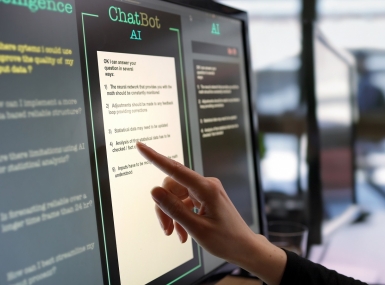 More than a dozen people involved in county administration and governance are working to figure out the future opportunities for counties and artificial intelligence.
About the Committee
2022-2023 NACo President Denise Winfrey appointed 16 county leaders from across America, representing the broad spectrum of county demographics and functions.
Judge Andy Brown, Travis County, Texas
Commissioner Gregg Weiss, Palm Beach County, Fla.
Supervisor Keith Carson, Alameda County, Calif.
Commissioner Tarryl Clark, Stearns County, Minn.
Commissioner Chad Peterson, Cass County, N.D.
Commissioner Christopher Rodgers, Douglas County, Neb.
Commissioner Chokwe Pitchford, Berrien County, Mich.
Commissioner Shinica Thomas, Wake County, N.C.
Clerk/Auditor Ricky Hatch, Weber County, Utah
Bryan Hill, County Administrator, Fairfax County, Va.
Scott Sorrel, County Administrator, Peoria County, Ill.
Scott Teruya, Director of Finance, Maui County, Hawaii
Tom Lynch, Chief Information Officer, Cook County, Ill.
Shannon Smith, Chief of Staff, Dept. of IT, King County, Wash.
Stephen Acquario, Executive Director, New York State Association of Counties
Peter Crary, Senior Manager of Technology, Texas Association of Counties
The Potential Impacts of AI on Counties
The AI Exploratory Committee will operate under a scope that seeks to determine:
Assess the current state of AI technology
Identify potential applications of AI and the related benefits and risks for county govt. operations
Evaluate the risks and benefits of AI related to workforce productivity, displacement and skills
Explore the county governance landscape with ethics, public trust, privacy and security impacts
Develop a preliminary policy and practice toolkit with sample guidelines and standards for AI
Identify opportunities for collaboration and partnership with different county stakeholders
Advise on public policy issues that may need to be considered by NACo's board and policy committees
Facilitate education and engagement opportunities for county officials, NACo networks and partners
The AI Exploratory Committee is dedicated to exploring these and many more benefits as AI is integrated into governmental services. The adherence to thoughtful risk management and diligent privacy practices will be of upmost importance as counties adapt to AI systems.
Featured Resource
County Tech Xchange
The NACo County Tech Xchange is an online portal designed to connect county CIOs, IT Directors, CISOs, and other county IT leadership. This portal provides valuable resources in a central location that counties can use to improve their overall technology infrastructure.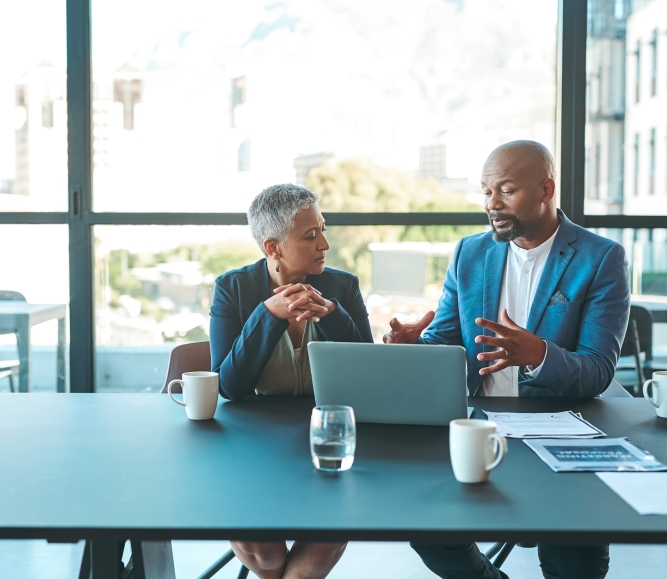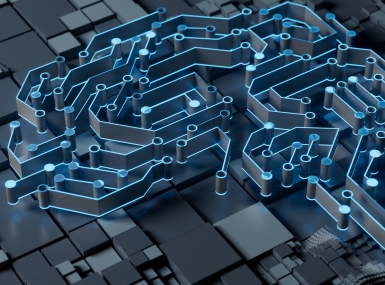 This is the third in NACo's TechKnow series on Charting Your AI Growth. County presenters will focus on steps that they have taken to improve productivity using artificial intelligence.
Stay Connected
Keep up-to-date on the committee's work. Sign up to receive the latest updates and opportunities to get involved.