Our mandate to provide Medicaid-funded patient care for incarcerated individuals
From our partners
This blog post is sponsored by NACo partner Falcon Inc.
Discover how extending Medicaid funding to incarcerated individuals in county jails can improve their health, mental health, and overall safety.
We are very close to a breakthrough in county justice, health, and safety that will improve the health and mental health of justice-involved individuals. The National Association of Counties (NACo) is on the brink of finally obtaining approval from the federal government to extend Medicaid funding to incarcerated individuals in county jails. Falcon Correctional and Community Services' experts are collaborating on this initiative and supporting NACo's advocacy through our partnership with them.
In our nation's jails, roughly 60% of incarcerated individuals are awaiting trial or disposition and are presumed innocent. Even so, their length of stay may vary from two hours to two or more years pending their trial, followed by either their release or sentencing. In 2021, Medicaid funded $1 out of every $6 spent on health services for Americans, making Medicaid among the largest sources of funding for health services in the United States. Unfortunately, for a large portion of the 10.6 million individuals who pass through 3,100 county jails every year, this coverage stops at the front door, and, after an individual's release, the re-enrollment process may take months. Meanwhile, the local taxpayers bear the financial burden of providing care for this extraordinarily vulnerable and high-needs population.
While the average length of stay in a jail is 25 days, research shows that people who are incarcerated and have a diagnosed mental illness are likely to spend significantly more time incarcerated than those who are arrested and do not have a mental illness. Furthermore, the cost of treatment for people with mental illness in jails far exceeds the cost of care in non-carceral settings. The outcomes are poorer, and the environment of care is less humane and simply not designed for healthcare in most places. Arrests, bookings, and incarceration are traumatic events. For the vast majority of justice-involved individuals, histories of physical and psychological trauma are ubiquitous, and the existing system functions to exacerbate, re-traumatize, or even create new traumas in the lives of vulnerable residents.
Today's booking and intake areas of local jails often look more like emergency departments rather than justice facilities given the numbers of individuals who arrive at the facility in a behavioral health crisis, intoxicated, or experiencing a psychiatric emergency. Providing immediate screening, assessment, triage, stabilization, and access to care including psychotropic medications, and medical and behavioral health treatment is essential, as these individuals are more likely to have serious medical and mental health needs, less likely to have obtained treatment prior to detention, less likely to be adherent with treatment prescribed, and less likely to have insurance.
Studies have shown that most suicides occur anywhere between 72 hours to several weeks after an individual's receipt into jail. Individuals who stay longer than a few days must be afforded comprehensive treatment planning and integrated healthcare by skilled and trained clinical staff. Without access to these services, people do not recover in a jail. They do not return to their communities as a better family or community member, and the likelihood they may suffer adverse outcomes, including death, is very high.
In the past twenty years, we have seen significant events that are affecting the work that needs to be done in our jails. First, many states closed their state hospitals or eliminated beds, thus reducing, or eliminating alternatives to detention, putting the weight of mental illness on county jails as de facto mental health facilities. These closures have also created unacceptably long delays in access for those individuals found incompetent to stand trial, with symptoms so severe they are unable to proceed with their court cases and languish in settings of confinement. These individuals often require acute psychiatric care, emergency medical care, and evaluation for civil commitment. Further, mental health behaviors that are symptoms of serious mental illness wreak havoc on staff and facilities that must manage people never intended to reside in jails. Incentivized by the government, these hospital closures are an unfulfilled promise to develop sufficient community-based alternatives for people with mental illness and/or substance use disorders.
Second, from our courts we now have a more fully developed understanding of the constitutionally required levels of care we must provide in our jails. Incarcerated individuals must receive timely and adequate medical, mental health, dental, and all ancillary care, including chronic care, substance withdrawal management, and therapy.
Our jails were never designed to provide the clinical and hospital levels of care that so many need. Now we must adjust our thinking about treatment, to include renovation, re-design, and even new construction, if necessary, to provide patient care for every individual in custody who requires it. The legal mandate is clear from our courts. The ethical mandate is clear from our care providers. The public safety mandate is clear from our sheriffs. Now, the political mandate is clear from our local county officials and residents. The federal government must act now, by extending Medicaid funding to ensure we can fulfill these mandates.
Falcon, Inc. is a nationwide consulting and management firm that works to elevate justice, healthcare, and safety in state, federal, and local custody settings. Grounded on proven methodology and driven by some of the best and brightest minds in the industry, Falcon provides expertise to government and community leaders for the advancement of stronger, safer, and more innovative programs that produce real, sustainable results. Whether your goal is establishing sustainable care, increasing safety, reducing liability, refining systems, or integration strategies, Falcon creates custom plans to meet our clients' most complex needs.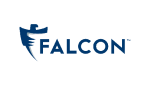 Falcon, Inc.
Stories from our partners
Together, we are highlighting innovative solutions for counties, as we work with our federal, state, local and private sector partners to build healthy, safe and vibrant communities.
Related News
The importance of a customer-centric strategy in digital service adoption for county governments is emphasized, highlighting the need for thoughtful design, clear communication, and multi-channel engagement to meet user expectations and improve customer experience.