Counties Encouraged by White House Action on Mental Health Parity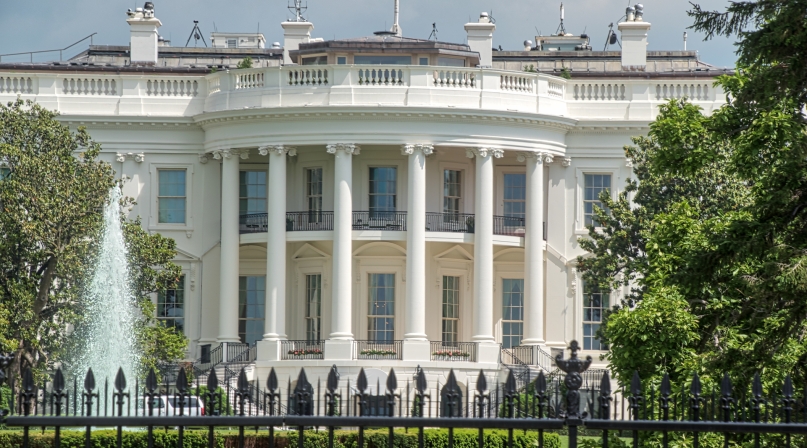 County leaders invited to White House for announcement of new proposed rule
WASHINGTON – County leaders yesterday joined President Biden for the announcement of a new proposed role to reinforce elements of the 2008 Mental Health Parity and Addiction Equity Act (MHPAEA). Mental health parity is a cornerstone of the work of the National Association of Counties (NACo) Commission on Mental Health and Wellbeing.
"Counties are feeling the strain of the rising demand for mental health services and ensuring this crisis is addressed. To achieve our shared goals, a strong intergovernmental partnership is necessary, as well as working with the private and nonprofit sectors," said NACo Executive Director Matthew Chase.
The Commission on Mental Health and Wellbeing, launched in February, brings together county leaders from across the country to take action to address the ever-growing mental health crisis from the county government perspective. Through this commission, NACo is elevating the critical role counties play in providing high-quality, accessible mental health services, showcasing solutions and outlining the intergovernmental and public-private partnerships required to reimagine and strengthen our nation's mental health policies, programs and practices.
In May, NACo's commission advocated for policy priorities at the White House and with members of Congress. Mental health parity was one of the pillars of that advocacy, with a focus on increased enforcement of the MHPAEA. Counties have long advocated for the implementation of this existing legislation.
"The White House's proposed rule is a step in the right direction for mental health parity," said Chase. "We look forward to continuing to work with bipartisan intergovernmental partners to strengthen mental health care and ultimately help produce better outcomes for all."
For more information about NACo's Commission on Mental Health and Wellbeing, click here. For a summary of policy positions, click here.