Mental Health Awareness Month: County Participation Toolkit

America's counties are on the front line for mental health promotion and service delivery. Counties serve as the nation's safety net for residents in need, first responders, and operator of crisis lines, public hospitals and detention centers. Counties are integral to any local, state or national level efforts to strengthen the mental health system because of the various touchpoints counties have among residents seeking care.
This May, the National Association of Counties (NACo) and the National Association of County Behavioral Health and Developmental Disability Directors (NACBHDD) invite the nation's 3,069 counties, parishes and boroughs to participate in Mental Health Awareness month. By participating, we will highlight how county governments are providing crucial behavioral health services and resources to their residents.
To show your support counties can use this template to pass a resolution declaring May as Mental Health Awareness Month in your county.
Ways to Take Action
There are many ways to actively participate in Mental Health Awareness month and bring attention to the important efforts you are making at the local level to address the behavioral health needs of your community.
Choose any of these activities and share with us below. Don't forget to document and take a picture!
HOST: Host a congressional representative, state policy lead or other key stakeholders;
POST: Post on your county's social media platforms using NACo's social media toolkit;
VISIT: Go visit your county's behavioral health programs or facilities and invite key stakeholders to observe the work happening at the local level;
LEAD: Pass a resolution declaring May as Mental Health Awareness Month, share a press release, op-ed and other resources with your community;
LISTEN: Invite key stakeholders and those with lived experience to share needs that can inform policy decisions;
ADVOCATE: Speak to state and federal legislative leaders and partners and advocate for key policy priorities; and
LEARN: Access NACo's resources on mental and behavioral health and share them with your connections and partners
Key Themes
Week 1
Reducing Stigma and Improving Access to Care and Outreach
Week 2
Youth Mental Health and Promoting Mental Wellness (National Children's Mental Health Awareness Day, May 11th)
Week 3
Crisis Response and Cross-Sector Partnerships
Week 4
Behavioral Health Workforce
Share your efforts with us
Explore the resources below and share with NACo how your county plans to participate
Sample Press Release
Use this template to spread the word about Mental Health Awareness Month and encourage county governments and partner organizations to participate in highlighting local efforts to address mental health in your community.
Mental Health Awareness Month Flyer
Download the Mental Health Awareness Month flyer to spread the word and share key information on how to take action.
Resolution Template
Use this template to pass a resolution recognizing May as Mental Health Awareness Month in your county.
Social Media Resources
Template Posts
Use our social media templates to share your participation in Mental Health Awareness Month and showcase your county's efforts.
We are excited to announce that [COUNTY] is joining our colleagues across the nation in recognizing #MentalHealthAwarenessMonth
Join [COUNTY] and recognize May as #MentalHealthAwarenessMonth!
Now more than ever, we need to act to address the mental health crisis in the U.S., as 1 in four adults experience a mental illness. Join us in participating in #MentalHealthAwarenessMonth.
As a part of #MentalHealthAwarenessMonth, [COUNTY] is [COUNTY ACTION/EVENT] and we encourage others to join!
Dive Deeper
Explore all of NACo's related content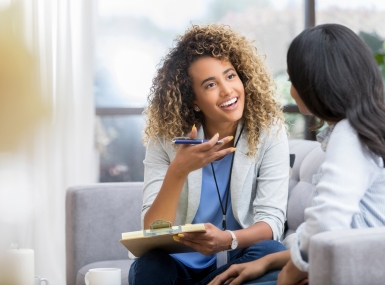 On November 13, members of NACo's Commission on Mental Health and Wellbeing sent a letter to the U.S. Senate Committees on Finance and Health, Education, Labor and Pensions. The Commission called on Congress to support counties in delivering high-quality, assessible mental health services to address residents' comprehensive behavioral health needs in any mental health legislation package.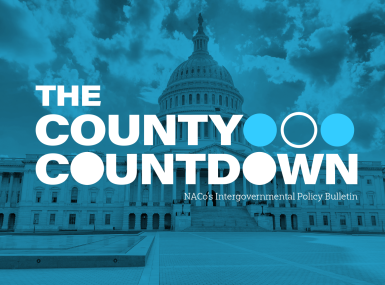 Every other week, NACo's County Countdown reviews top federal policy advocacy items with an eye towards counties and the intergovernmental partnership.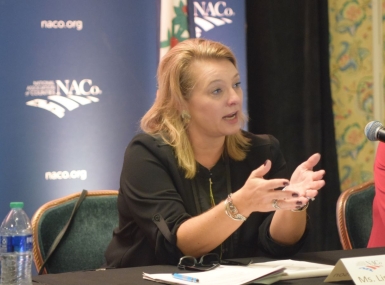 Elected officials can help promote the use of a more holistic approach to combatting substance use disorder.