Of the many ways COVID-19 has introduced uncertainty to planning and preparing for the future, few may have as great an impact on counties as the shifting timeline for the 2020 Census. As the COVID-19 outbreak escalated to pandemic, the original deadline for data collection was extended from July 31 to October 31. While counties prepared and executed updated enumeration plans, the Census Bureau – on August 3 – announced a revised operational timeline, moving self-response and overall data collection deadlines to September 30.  However,  on September 24th, a federal judge in California issued an injunction directing the U.S. Census Bureau to continue its resident-counting operations through October 31, 2020. 
 In the final days of data collection, counties are finding creative approaches to raising community awareness of the value of being counted and ensuring data collection is accurate and timely. There is still time to finish strong and ensure an accurate and complete count for the 2020 Census.
Virtual Outreach & Engagement
With limits on in-person interaction, one popular strategy for Census outreach is social media campaigns. With Census 2020 already encouraging the online self-response, having an online and social media presence was already an existing strategy. Counties such as Cook County, Ill. ramped up social media efforts this summer and will continue to do so until the deadline.  Cook County launched several 'Social Media Thunderclaps,' which blitz social media platforms with Census posts all following customized hashtags that allow for measuring engagement. 
In Coconino County, Ariz., county leaders held informative live events on social media in addition to regular static posts. However, challenges of high-speed broadband and connectivity exist in rural parts of the county, which limits the online presence of residents. To connect more residents, Coconino County has worked to identify, map and promote use of Wi-Fi hot spots across the county. Supervisor Lena Fowler and other county leaders implemented informative text message campaigns to spread the word about the Census, particularly in the final stretch.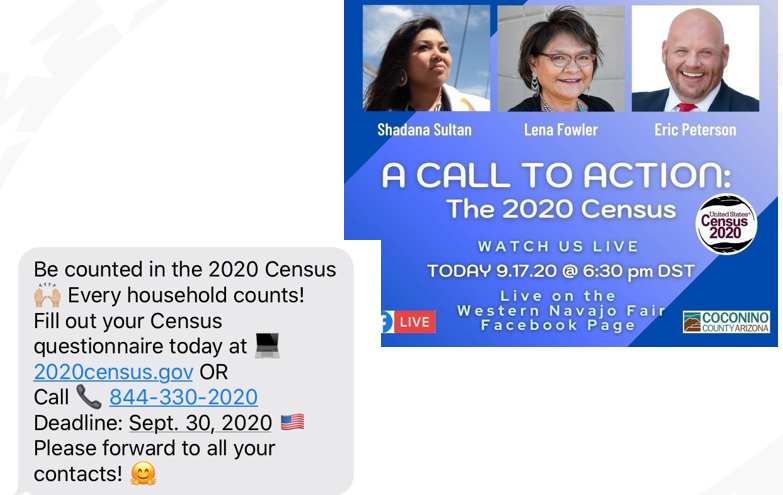 A creative strategy to reach more residents through virtual engagement in Mendocino County, Calif. involved engaging key community members, or influencers, with trusted and impactful voices in each of the county's 23 Census tracts. These community influencers were able to reach targeted communities through organized social media posts and live videos. In Summit County, Ohio, Virtual Census Parties were hosted to rally community members and raise Census 2020 awareness. Buncombe County, N.C. added a Census call-to-action box to the county website to remind residents to take the Census and direct them to it.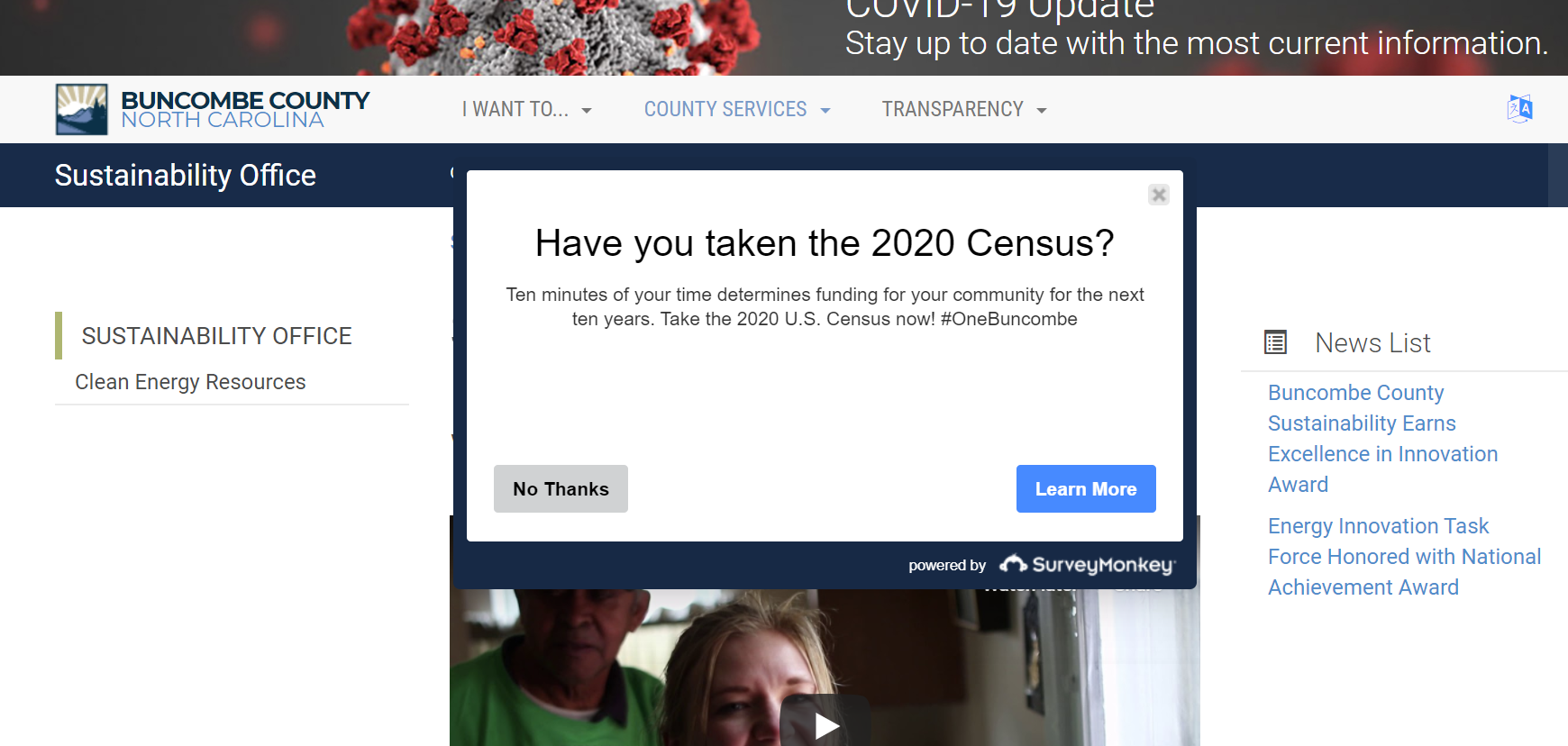 Outreach on Wheels
While remaining properly distant, many counties across the country raised awareness and advertised Census 2020 on the streets. In Cook and Kane Counties, Ill., 'Census Caravans' regularly drive through neighborhoods that have achieved lower response rates in years past. These caravans, decorated with Census signs and balloons, draw attention to the Census, the importance to be counted and the coming deadline.  Language on the vehicle signs often mirrored languages spoken at home in many of these targeted neighborhoods.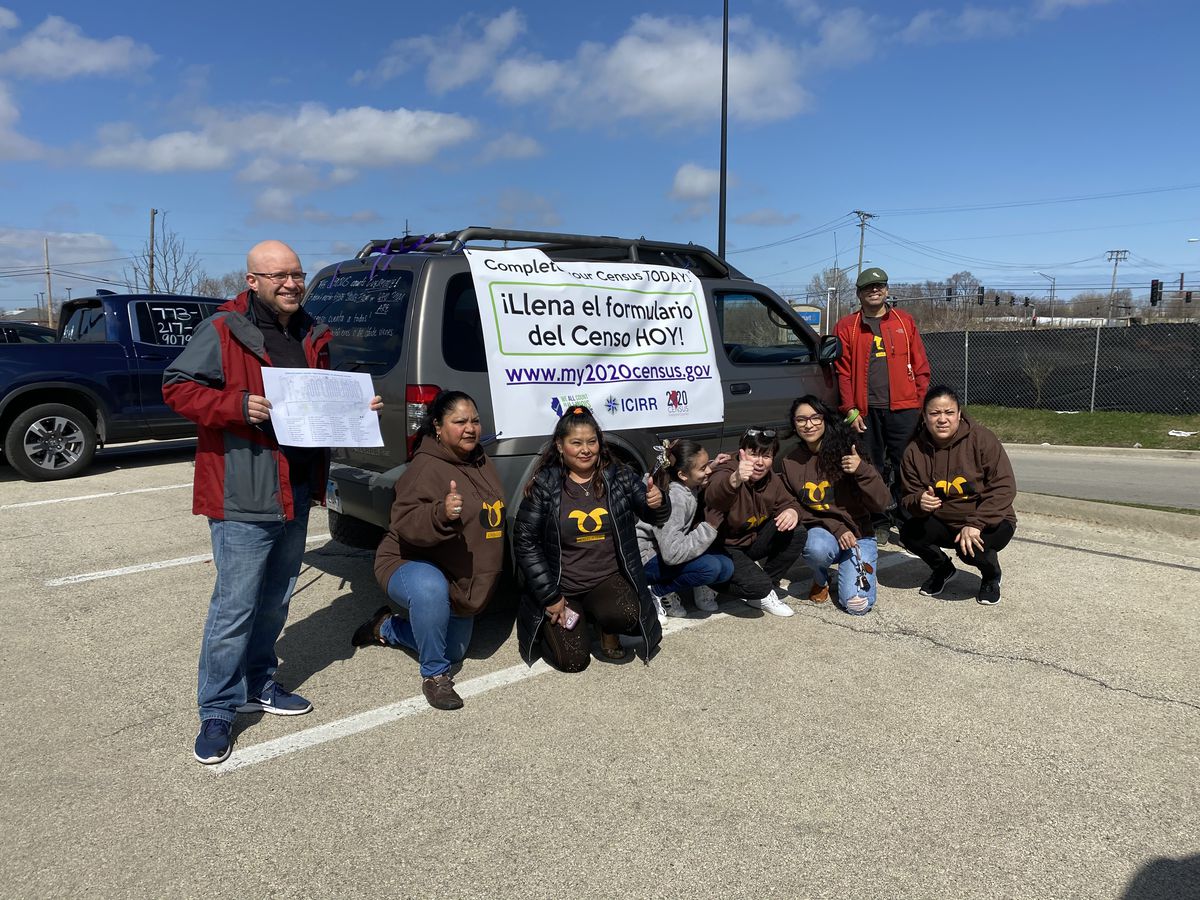 In Summit County, Ohio, informative Census ads were placed on public transportation infrastructure, such as buses and bus stops, to reach residents throughout the county on a daily basis. 
'Meet the Moment' Strategies 
While COVID-19, natural disasters and other challenges have drastically affected in-person Census outreach, county leaders know it is imperative to not try to compete with pressing challenges, but to adapt and Meet the Moment with a variety of creative approaches. 
Butte County, Calif. recognized that one place still heavily frequented by residents, particularly from rural tracts of the county, was a local fishing lake, park, and campground facility. County and other community leaders set up Census information and outreach tables at this facility to engage with residents, while following social distance and mask protocols. Engaging residents in recreational areas was also a key strategy used in Carroll County, Md., where the county and key partners dispatched an ice cream truck to a popular local park in a lower response rate neighborhood to give away free ice cream to those who completed the Census on-site.
In DeSoto County, Miss., county officials partnered with a local business—Buff City Soap—and a local food bank to distribute surplus soap to residents in need, complete with a Census information wrapper.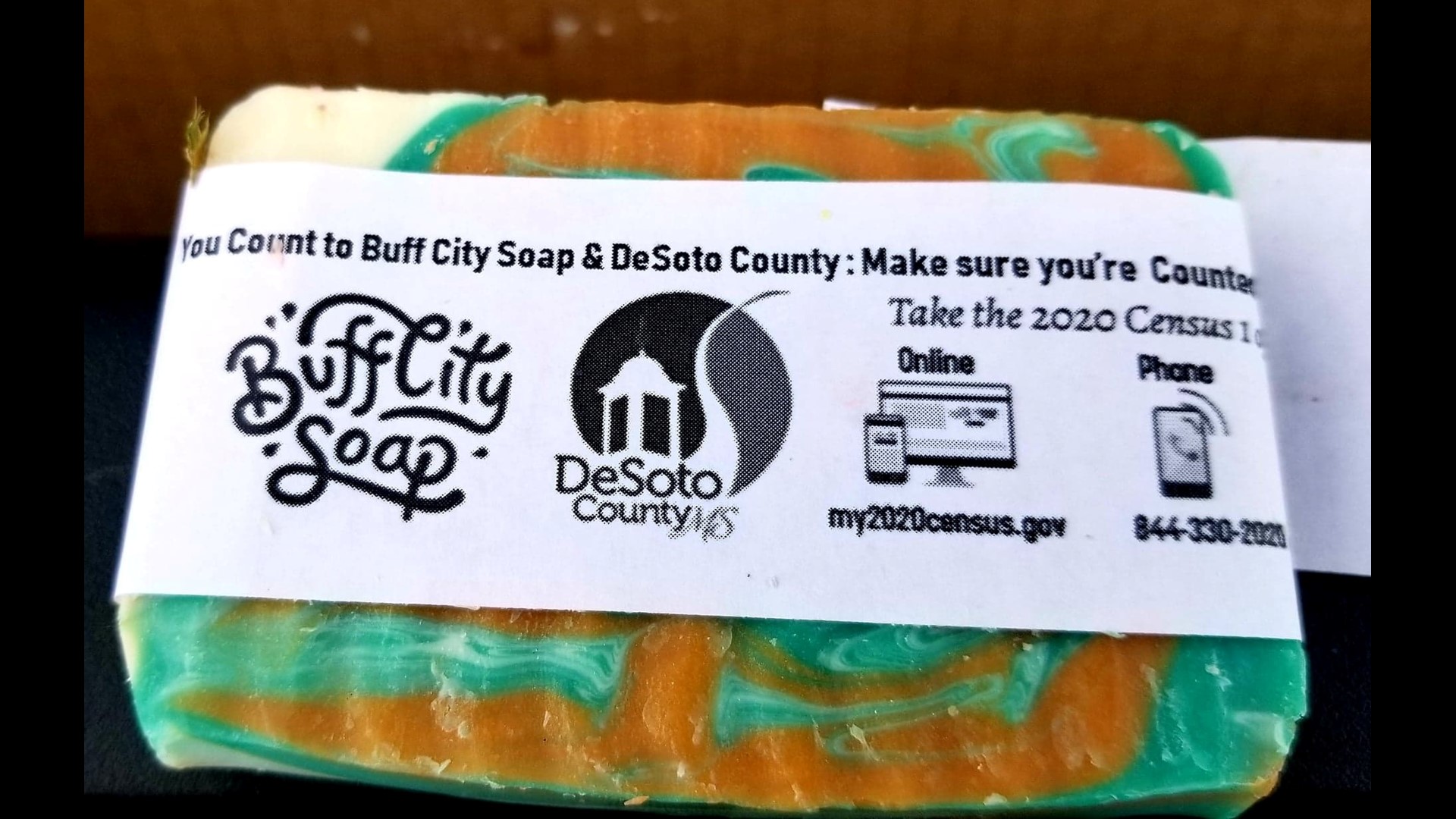 Counties across the nation are working diligently to ensure a complete count of Census 2020. There is still time to take action in the final stretch.   As the outreach message of Wicomico County, Md.  emphasizes to its residents, it's only "10 minutes, 10 questions….for 10 years of community impact."