CALIFORNIA
SONOMA COUNTY plans to sue Pacific Gas & Electric Co., seeking up to $25 million in damages over the October wildfires, according to a report by The Press Democrat. More than 5,000 homes were destroyed and 24 people died in the fires that stretched across the region. Supervisors voted 5–0 to authorize California Fire Lawyers to sue the utility, claiming that it was responsible for fires that blazed across more than 137 square miles in the county. The county will use any money from the lawsuit to clear debris, rebuild infrastructure and develop safety measures to prevent future disasters, the newspaper reported.
FLORIDA
► HILLSBOROUGH COUNTY recently launched a program that allows adults facing certain misdemeanor charges the chance to avoid an arrest record, according to the Tampa Bay Times. Known as the Adult Pre-Arrest Diversion Program, the program began with a pilot in July. Another Sunshine State county, PINELLAS, launched an adult diversion program in October 2016 and, so far, has seen nearly 2,000 participants. The top five offenses? Marijuana possession, retail theft, battery, petty theft and possession of marijuana paraphernalia.
► ORANGE COUNTY recently partnered with Solar United Neighbors of Florida to launch two new solar co-ops — one in East and West Orange County. The co-ops provide bulk discounts between 15-33 percent for a group of homeowners interested in purchasing solar panels. The county launched its first solar co-op in the summer of 2016 with 515 participants. In all, $1.3 million was invested in solar with that co-op with a total energy savings over a lifetime of solar of $3.5 million.
IOWA
WINNEBAGO COUNTY recently rejected a construction permit for a proposed hog confinement operation, saying it might not meet distance requirements. Property owners near the site said they "really wish it wasn't going to happen," Supervisor Bill Jensvold told the Globe Gazette. The proposed site is fewer than two miles from a golf course and one resident told the newspaper he was concerned about the odor carrying to the course.
KANSAS
After receiving complaints from citizens about being harassed, scammed or taken advantage of on social media, ALLEN COUNTY Sheriff's Office decided to make a point by announcing a "ban" on all social media in the county. Here's what the Sheriff's Office posted: "Citizens of Allen County: Due to the extensive and repeated misuse of Facebook and other social media applications within this jurisdiction we will be blocking all Allen County access to Facebook, Twitter, Snapchat, Instagram, Tumblr and YouTube."
Within 24 hours, the post went viral, receiving 60,000 views, 3,700 comments, 6,100 shares, 2,400 reactions and calls from three TV news stations. Six hours after the post went up, a second post proclaimed: "You do know there is really NO WAY to stop the power of social media right?" The office continued: "Just so we are clear, law enforcement has no way to limit or otherwise restrict anyone's usage of social media, internet, telephone or anything like that. We have enough trouble dealing with our children and their phones."
MINNESOTA
McLEAN COUNTY's Zoning Board of Appeals recently signed off on a Chicago-based company's $300 million plan to build and locate 100 wind turbines for its Wind Energy Center across several townships, The Pantagraph reported. Board members said they wanted to see the company follow strict requirements on turbine noise, making contact information available for any complaints, locating turbines near streams and preventing erosion on access roads as conditions of a special-use permit. The project would power approximately 69,000 homes, create 35 long-term jobs and provide about $2.3 million in annual taxes to the county. The proposal goes before the county Board Feb. 20.
MISSOURI
Since the Show Me State was the only state in the country not to track prescription sales, a local solution overseen by the ST. LOUIS COUNTY Department of Public Health continues to pick up steam. The program, which has been adopted or is in the process of being authorized by nearly 60 jurisdictions, is an attempt to curb opioid addictions. JOPLIN and JASPER counties are the latest to join in by enrolling pharmacists and soon physicians in their counties. Doctors and pharmacists will be able to query the prescription history of a patient to see if they have received medications within any of the counties or cities in the database.
NEBRASKA
A long time tenant at the ADAMS COUNTY Courthouse will be moving in 2019. Gregg Magee will retire as sheriff after 35 years, and the county will change its rules requiring the sheriff to live at the county jail. While the practice was common throughout Nebraska, The Grand Island Independent reported, the requirement chafed families of prospective sheriffs, and Adams County was the last to take the rule off of its books. Magee has lived alone throughout his nine terms, and had no complaints. Once January 2019 arrives, the county will no longer provide living quarters for the sheriff.
OHIO
► Like that painting? It can be yours for four weeks. A partnership between the Akron Art Museum and the Akron-SUMMIT COUNTY Public Library is allowing patrons to check out works of art created by Northeastern Ohio artists, Cleveland Scene reported. Art can be renewed up to five times.
► EMS personnel in TUSCARAWAS COUNTY will change their protocol for treating cardiac arrest, starting in March.
Paramedics typically rush a patient to the hospital while performing CPR, a method known as "scoop-and-run." Soon, they will stabilize the patient ("stay and play") before making the hospital transfer, The Times Reporter reported, because the CPR in transit is less effective.
County EMS will also stop rushing patients to the hospital if resuscitation fails, which has increased costs and added traffic risks.
OREGON
In an effort to prevent theft, LANE COUNTY will replace the day pass kiosk at the Mount Pisgah recreation area with a debit and credit card reading machine. It will serve as a test for other locations and reduce the chance for the theft, since money will no longer be stored in a collection box. Cash purchases will still be available during weekdays, KATU News reported.
SOUTH DAKOTA
PENNINGTON COUNTY is offering a five-week Community Emergency Response Team training course for teenagers. Open to high school sophomores, juniors and seniors, the courses cover fire safety, medical triage training to set up treatment areas and how to help those who are injured, light search-and-rescue skills, assisting responders and learning to reduce survivors' stress. The courses teach kids when it's prudent or safe to help, and when the best course of action might be to take notes and provide information to responders. The courses are taught by firefighters, paramedics, search-and-rescue team members and others who work as responders in the Black Hills, the Rapid City Journal reported.
Courses culminate in a simulated disaster, such as a traffic accident or an incident in school that teens might actually encounter, and draw on students to assist volunteer "victims," who are bandaged or made up to look bloody and wounded.
UTAH
In light of a hepatitis A outbreak, the SALT LAKE COUNTY Board of Health is requiring food workers be vaccinated at an eatery if any employee has been exposed to the virus.
Affected establishments have 14 days to come into compliance with the new requirement, The Deseret News reported. Workers who don't comply will be excluded from work assignments that involve handling food or food-contact services.
If health officials determine that a worker has been exposed to hepatitis A, the restaurant would need to have employees show proof of vaccination. Each occurrence of an unvaccinated employee handling food or a food-contact surface will be recorded as a critical violation on the establishment's inspection history.
The temporary measure allows the county to cover up to 50 percent of the cost of a vaccine for anyone getting the treatment at a health department clinic who is able to verify they are a food-service employee.
Most of the more than 140 cases of hepatitis A cases reported in Utah since May 2017 have been in Salt Lake County.
---
News from Across the Nation is compiled by Charlie Ban and Mary Ann Barton, senior staff writers. If you have an item for News From, please email cban@naco.org or mbarton@naco.org.
Hero 1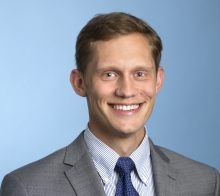 About Charlie Ban (Full Bio)
Senior Writer & Web Editor
Charlie Ban writes for County News and helps manage NACo website content.
---
More from Charlie Ban
---