NACo Annual Conference begins in Travis County, Texas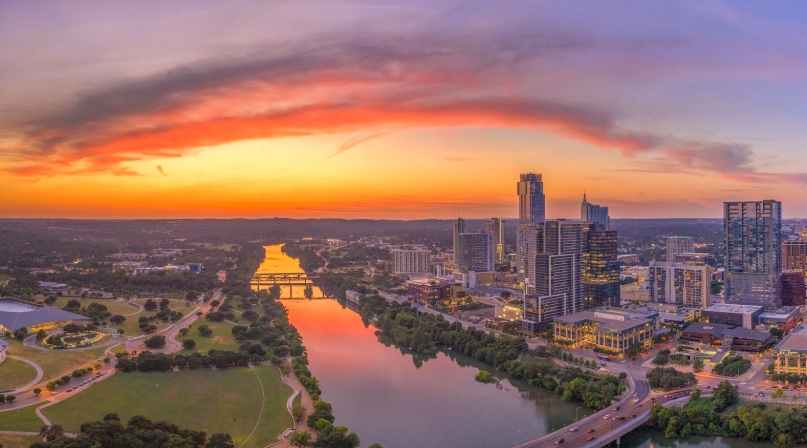 Key Takeaways
Everything is bigger in Texas, and it would be hard to find a bigger NACo event in 2023 outside of the Annual Conference in Travis County.
More than 3,000 registrants will be at the Austin Convention Center examining all facets of county government July 21-24.
Learn more

Explore the conference schedule
Friday, July 21 will open with an orientation for the more than 500 first-time conference attendees before NACo's 10 policy steering committee meetings begin. Members will debate policy resolutions and hear from experts in their fields and highlight successful strategies for addressing their key issues. All registrants may attend steering committee meetings, but only committee members can vote.
The Telecommunications and Technology Committee will offer advice to take advantage of a historic level of broadband funding, the Transportation Committee will advise counties on integrating electric vehicles, the Agriculture and Rural Affairs committee will look at the decline of local news in rural counties and the Human Services and Education Committee will examine the county role in food systems.
Bright and early Saturday, July 22, attendees will take a ride on some e-bikes for a tour of Austin's network of protected bike lanes. The BikeTexas-sponsored event will meet at 6 a.m. at the Trinity Street convention center entrance and leave at 6:30. Registration via the conference website is encouraged.
In the morning, the Rural Action Caucus will hear private and public perspectives on broadband deployment and approaches to combating generational poverty. The Large Urban County Caucus will discuss the economic value of county contributions to stadium and arena construction and how to leverage supportive housing for service coordination.
The afternoon's Western Interstate Region Board of Directors Meeting will discuss the new National Center for Public Lands Counties and hear about the nearby Lyndon B. Johnson National Historical Park. NACo's Housing Task Force will unveil its recommendations for how counties can address the housing affordability crisis through local policy and public-private partnerships.
The General Session audience will hear from Sen. John Cornyn (R-Texas) and Dr. Drew Pinksy, followed by a forum for NACo's second vice president candidates — Roane County, Tenn. Commissioner Ron Berry and Wise County, Texas Judge J.D. Clark. You can read the candidates' platforms on pages 4 and 5.
Sunday, July 23 will open with several educational workshops and "County Talks" seminars in the exhibit hall. The NACo Board of Directors will meet before a celebratory luncheon recognizes Best in Category winners from the 2023 NACo Achievement Awards. Award-winning journalist, best-selling author and television host Joan Lunden will speak during the luncheon. Allan Golston, president of the Bill and Melinda Gates Foundation's U.S. program, will address General Session attendees.
Mobile workshops will take attendees to the Community First! Village housing stability program or a visit to the local 911 Emergency Communications center as well as Travis County's emergency helicopter service. Simultaneously, summits will examine strategies to promote economic mobility, mental health and disaster resiliency.
NACo members will complete the new executive committee July 24 at the Annual Business Meeting, voting for two declared second vice president candidates. Afterward, the South and West regions will hold elections for their representatives before attendees get together for the closing reception at Austin City Limits at the Moody Theater.
A bevy of social and networking events will provide opportunities for county officials to form new friendships and compare approaches to issues that all counties face. To sweeten the deal, Visit Austin has negotiated discounts at nearby restaurants and entertainment venues for conference badge-wearing patrons on Friday, July 21. Also, by showing your conference badge, attendees will receive discounted admission to the LBJ Presidential Library from July 20-25.
The Passport to Prizes program will offer an incentive for enterprising attendees to visit many of the more than 182 vendors in the exhibit hall. The conference's annual community service project will involve stuffing backpacks with school supplies for students in the Austin Public Schools system.
Related News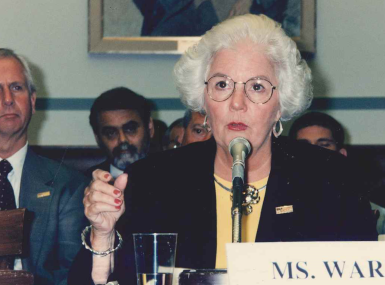 Her involvement with her children's PTAs drove Betty Lou Ward to run for the Wake County, N.C. Board of Commissioners to work to improve schools, libraries and parks.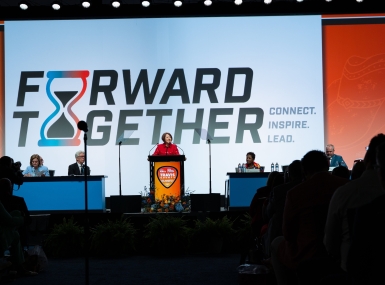 Mary Jo McGuire found a match for her skills and talents representing her Ramsey County district, and she's bringing the same all-in approach as NACo's president.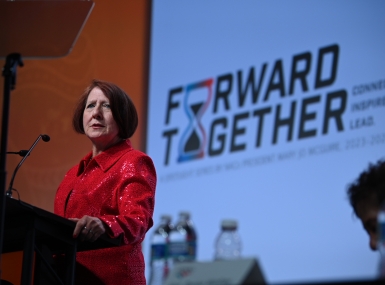 Ramsey County, Minn. Commissioner Mary Jo McGuire was sworn in as president of the National Association of Counties (NACo) on July 24 at the conclusion of NACo's 88th Annual Conference in Travis County, Texas.