Western Interstate Region takes aim at wildfire safety, distributing rural development grant funding, growth metrics
Fresh off an omnibus appropriations bill that boosted Payments in Lieu of Taxes (PILT) and reauthorized the Secure Rural Schools (SRS) program, NACo's Western Interstate Region met in Blaine County, Idaho (Sun Valley) May 22–25 to chart a path forward for counties containing significant amounts of federally-managed land.
Gila County, Ariz. Supervisor Tommie Cline Martin took the reins as WIR president, with Mariposa County, Calif. Supervisor Kevin Cann took over as first vice president and Greg Chilcott , a Ravalli County, Mont. commissioner, was elected to second vice president. Joel Bousman, a Sublette County, Wyo. commissioner, is now the immediate past president.
Martin grew up on a public land ranch in Arizona, developing skepticism early about federal rules regarding land management in the West.
"I always looked sideways at the rules about how we could ranch," she said soon after taking office. "If you follow their rules to the letter, you wind up doing everything you don't want to be doing — you end up overgrazing — but if you don't, you lose your permit."
That typified a disconnect she has seen her entire career, with the federal government hammering the square pegs of what she labels as geographically-biased academic policies into the round holes of reality on the land it manages.
Coming out of college in the '70s as the environmental movement was picking up, she became interested in holistic resource management and worked in resource management throughout the United States, Mexico, Canada and East Africa.
Working the land more efficiently would be better for all, she argues.
"If we could, we could have not only economic wins but environmental wins and social wins that far exceed the pittance we receive from PILT. PILT and SRS has made me what I call 'gimme pigs.' We're quite happy to let them give us a little money to shut us up, have us quit looking at how things could be done better."
She doesn't see privatization of publicly-managed lands as the answer.
"In Texas, nearly all of the land is private and I've seen some of the worst managed land out there in the whole world, including Somalia," she said. "It's not a matter of who owns it, it's a matter of how it's being managed. And I don't care who owns it as long as they're bringing good management to it."
Martin said Western counties have to have a more proactive approach to climate change and its effect on the land.
"We're wasting time if we argue over what is causing it at the expense of preparing for its effects," she said. "Our climate is changing, our weather patterns are changing and our fire season is changing. Let's look at that and take a look at what we can do to mitigate whatever is going on here."
Garfield County, Colo. Commissioner John Martin received the Dale Sowards Award, in recognition of his service to public lands counties. John Martin served as WIR president in 2013–2014.
Programming at the conference ranged from affordable housing, rural poverty and the opioid epidemic to the use of drones in the West and disaster communications.
Mobile workshop tours took attendees to the College of Southern Idaho's  Applied Technology Innovation Center — which offers a variety of job training programs crucial to the southern Idaho region, the Idaho National Laboratory —  which remains an economic presence in eastern Idaho, and the sites of wildfire and riparian restoration in Blaine County.
Paralympian Muffy Davis, a Blaine County native, inspired the General Session audience with her story of tenacity and resilience as she coped with and grew beyond the paralysis she suffered while training as a top-tier junior skier. She went on to win three Gold Medals in para-cycling at the 2012 Summer Paralympics after winning several silver Paralympic medals in para-skiing.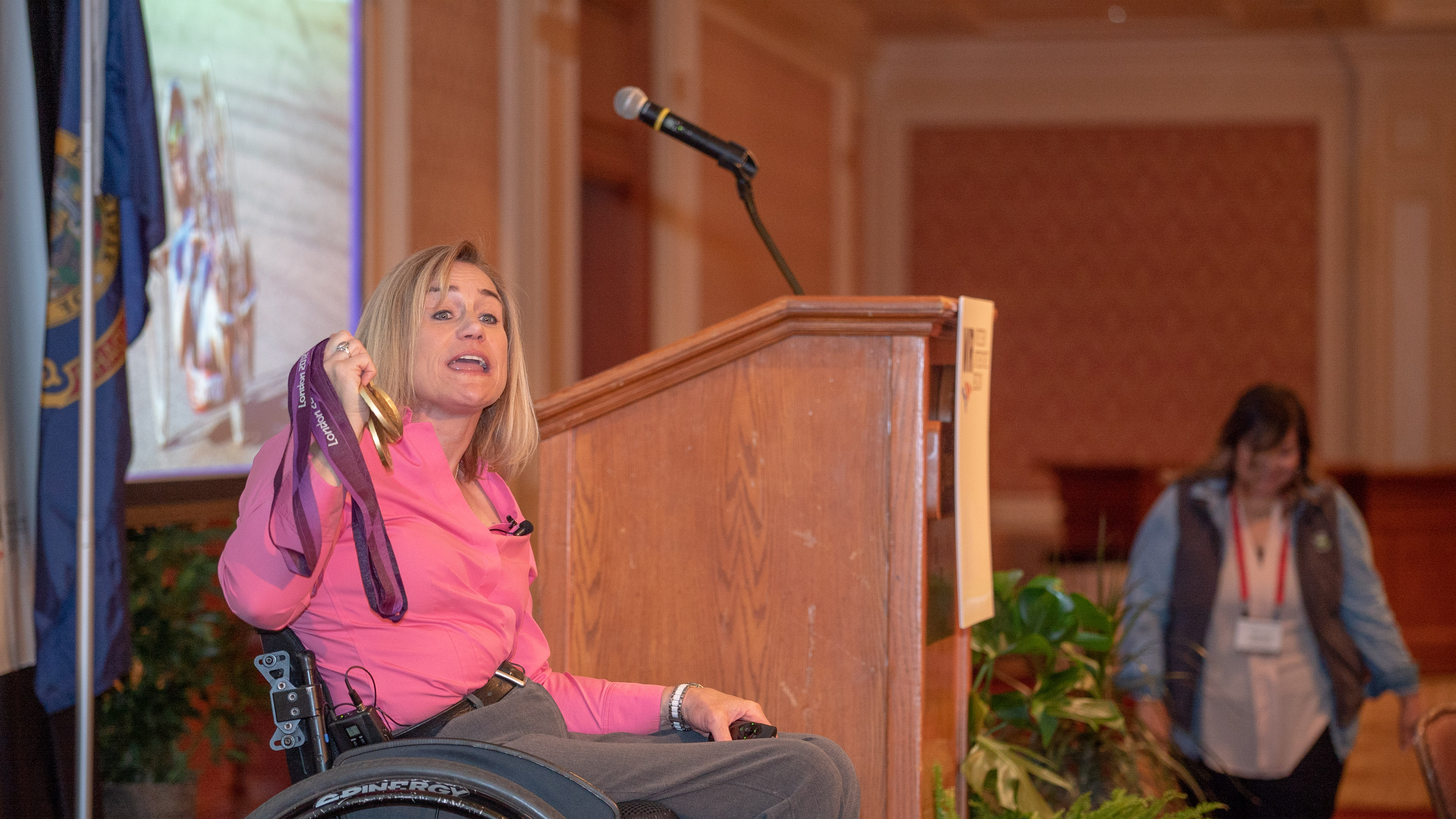 Rural development
With the Sept. 30 end of the federal fiscal year approaching, the Department of Agriculture's Rural Development state offices are trying to find a place for their allocated funding and California Director Kim Dolbow Vann promoted the Rural Development's 35 funding programs, suggesting that success in allocating that money was a kind of an audition for further funding.
"We just got our budgets two months ago, so we have a lot to get out in the next six months," said Dolbow Vann, who previously served as a Colusa County supervisor. "We don't want (the funds) to be re-pooled or rolled back over because the administration is focused on rural prosperity," she said. "There's going to be a bill in the fall for infrastructure."
Learn More
Rural Development funding distribution may determine how much money will go to rural areas in subsequent plans.
"If we can't get this cash out through rural development, how are we going to show them that we can do this under an infrastructure program?" she asked.
USDA Rural Development priorities focus on broadband buildout, the opioid crisis and infrastructure, but Dolbow Vann said in the interest of being a proactive agency, state rural development offices were taking requests.
"Tell us what you need and let us make it work with our programs — not the other way around," she said.
Wildfires
The federal government spent nearly $3 billion on wildfire suppression alone in 2017, the highest amount in over three decades.
 "Our ability to accomplish (the Forest Service's) goals has been compromised in recent years by the funding dilemma in which the agency has found itself," said Nora Rasure, regional forester for the U.S. Forest Service Intermountain Region.
Learn More
"As the cost of fighting fires has gone up, the funding for every other program has gone down," she said. "We'd find ourselves in July or August needing to transfer funds from other programs — recreation, range timber — into fire."
Routinely, the Forest Service borrows from prevention programs to fight wildland fires. The "fire borrowing fix" in the omnibus bill, which will add $2 billion to the U.S. Forest Service's wildfire-fighting budget, should reduce the raiding of forest management coffers, she said. On the county side, officials gained a useful tool in their efforts to protect their citizens and communities. Katie Lighthall presented the County Wildfire Playbook, an interactive flowchart that offers best practices and communication and management strategies tailored for counties of different sizes, composition and familiarity with the threat of wildfire.
Developed by the Forest Western Regional Strategy Committee in consultation with NACo and county officials and the Forest Service, the playbook prompts users to identify the size of their county and extent to which they have fire readiness plans in place and generates recommendations for action and sample language with which to communicate with the public.
"We designed it to be intuitive and 'copy and paste,'" Lighthall said.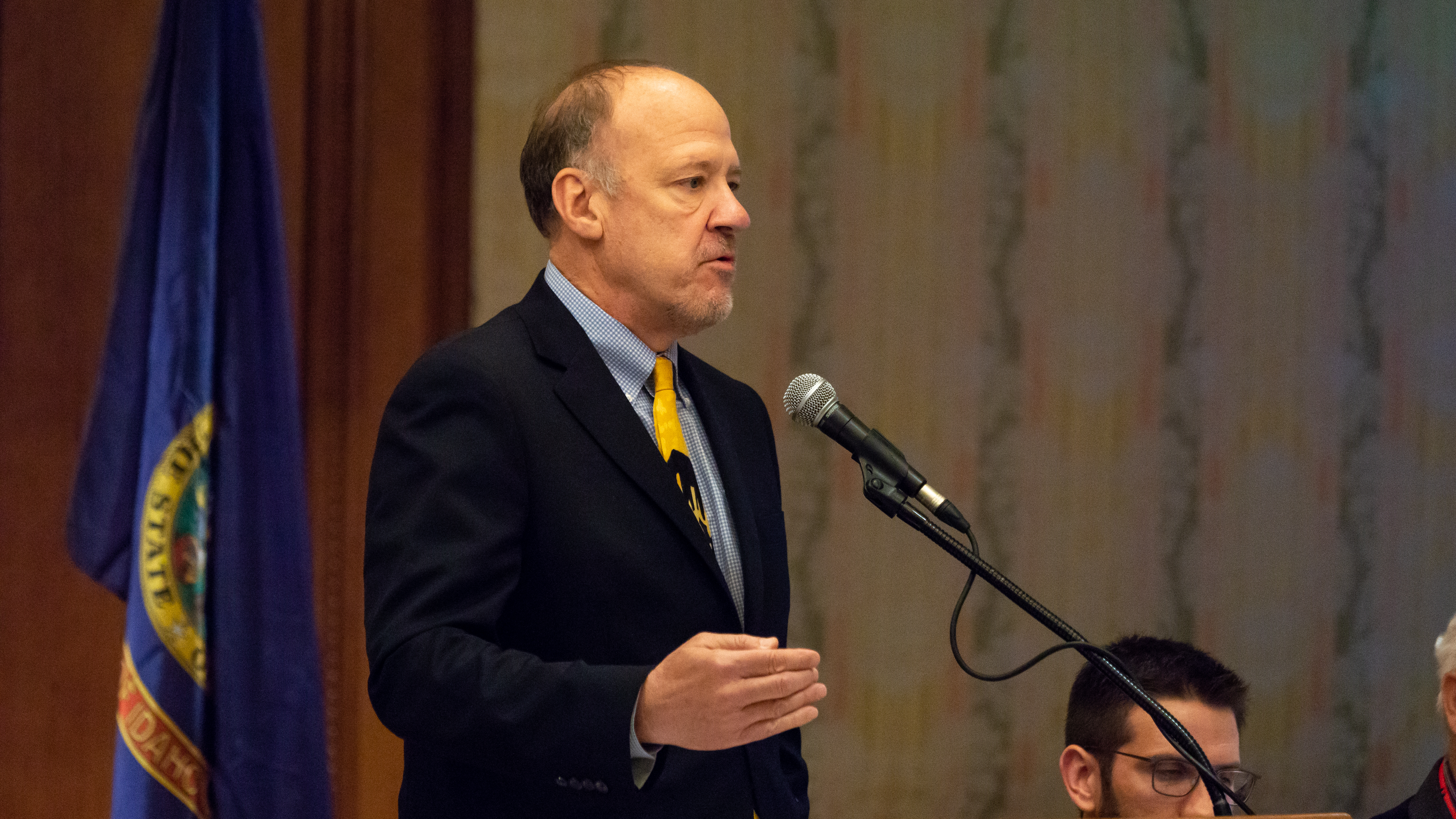 Getting a baseline
Western Governors' Association Executive Director Jim Ogsbury outlined the ways the WGA and WIR have worked in tandem over the past few years, including successfully pushing back against a reorganization of the Department of Interior that would have carved apart states.
"When the counties and the governors stand together to present a united front, they are a powerful force," he said.
Western policy network focused on strengthening relationships between the federal government and state and local officials. One of the organization's projects in the coming year will be collecting socio-economic data from which to establish a baseline for conditions in Western states. That data can then be used to analyze the effects of policy proposals to give feedback to the federal government, all based on a pilot analysis of six Wyoming counties by their state associations of counties.
"We live in an age where the amount of available data is staggering," Ogsbury said. "The difficult questions now surround how to best compile, synthesize, store and use that information."
"Accurate, complete and accessible information is essential to good policymaking and to the development of consensus around policy decisions," he noted.
WGA is assembling an advisory committee to decide how to gather this data and how to incorporate it data into policy decisions and advocacy.
The 2019 WIR Conference will be held May 15–17 in Spokane County, Wash.
Hero 1