Counties spotlight 'safe and secure' roles during NCGM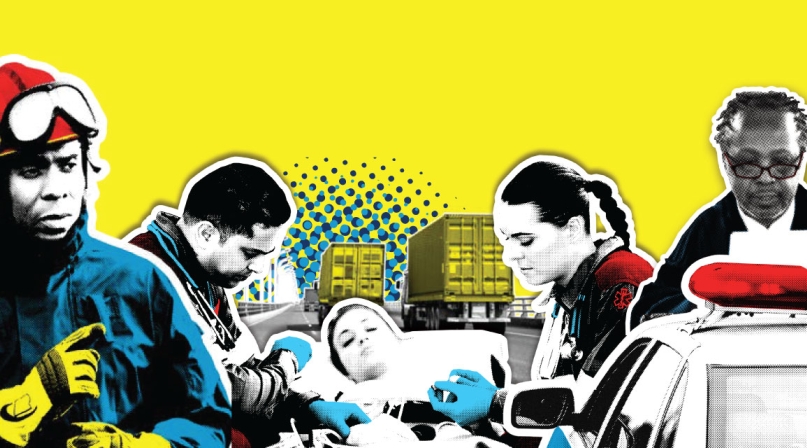 This April, counties celebrated National County Government Month (NCGM). Counties across the country passed proclamations in recognition of NCGM, and many hosted community gatherings, open houses, Q&A sessions and other events fitting this year's "safe and secure" theme.
Click on "Launch Story Map" below to view an interactive map highlighting how six counties celebrated NCGM this year. Explore their stories by clicking on counties on the map and by scrolling down to read the slides. If using a mobile device, launch the story map and then tap and slide at the bottom of the screen to read more.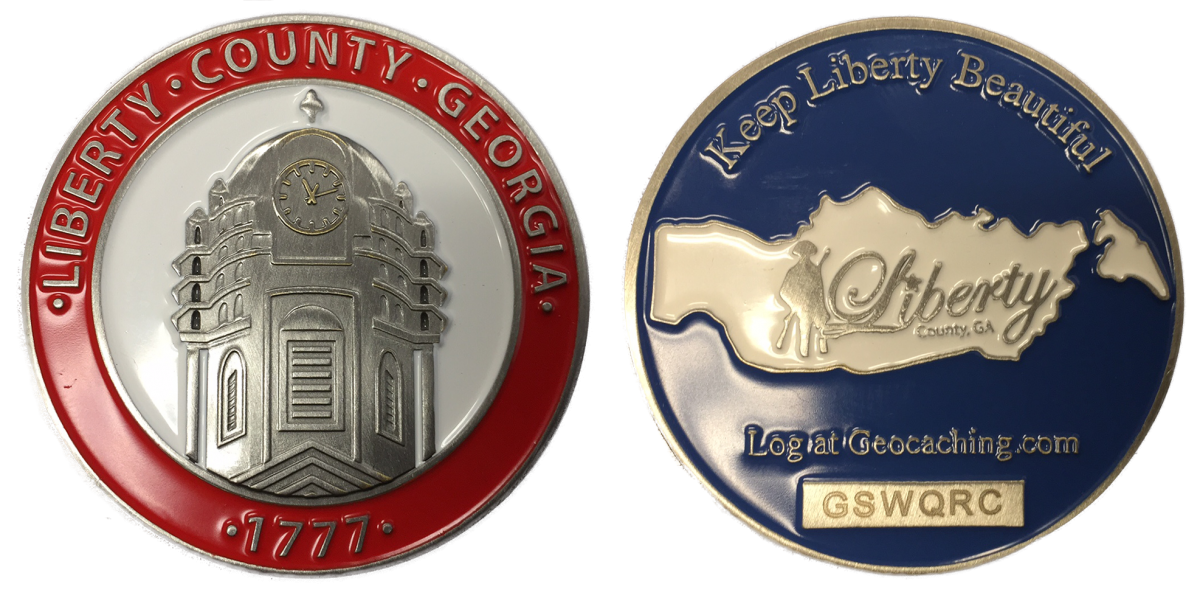 Liberty County, Ga.
Liberty County, Ga. set up a geocaching event to celebrate NCGM. Geocaching is like an outdoor scavenger hunt where participants use a GPS device to find and hide geocaches. A geocache is a container with a small item inside such as a log book or geocache coin.
In Liberty County, participants sought 18 geocaches in the county. Significant county locations were included, such as Walthourville City Hall and Geechee Kunda Cultural Center. Special geocache coins were awarded to the first 175 participants to finish the event.
Clark County, Nev.
Clark County, Nev. hosted a virtual ride-along on Twitter with the fire department. County residents who followed the fire department's Twitter handle could virtually accompany responders when they received a call between 10 a.m. and 12 p.m. on the day of the ride-along. The event was a great way to educate residents about the role of the fire department, and it fit nicely with NCGM's "safe and secure" theme.
Somerset County, N.J.
Somerset County, N.J. organized an information session for residents to learn about its Rental Assistance Program. The county invited residents to the Somerville Public Library to learn more about the program and go through an eligibility screening.
The county's Rental Assistance Program is available to working families, offering up to $300 per month of rent assistance for a maximum of 15 months.
Luzerne County, Pa.
Luzerne County, Pa.'s District Attorney brought together officials from several offices to host a crime watch meeting during NCGM. Representatives from the Emergency Management Agency, 911 center, Sheriff's Department, correctional facility and Pennsylvania State Police were on hand.
Around 10 crime watch groups attended, and members from those groups engaged with the law enforcement officials to discuss ways to make the community safer.
Nueces County, Texas
Nueces County, Texas organized a fundraiser to benefit three local nonprofits. Employees sold popcorn, pickles and soda water, raising over $4,000. They gathered wish-list items from three local nonprofits and used the funds to purchase the items.
The county donated to three nonprofits that are all focused on helping underserved youth in the community.
Monongalia County, W.Va.
Monongalia County, W.Va. set up an essay-writing contest for local 8th graders. Students wrote about what the County Commission means to them, and four winners were selected to shadow the county commissioners and administrator for a day.
The students also got to lead a commission meeting, working with the commissioners to follow the agenda and conduct votes. The student essays will now be sent to a statewide competition.
More Information
County events in honor of National County Government Month generated dozens of news articles and media coverage in local outlets across the U.S.
To view full news coverage about NCGM, go to http://flip.it/.rue2.
To learn more about NCGM, go to www.NACo.org/NCGM.
To read more from this issue and other editions of County News, go to www.NACo.org/news.
Related News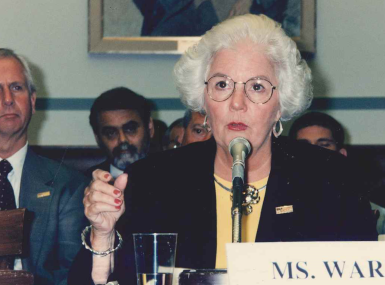 Her involvement with her children's PTAs drove Betty Lou Ward to run for the Wake County, N.C. Board of Commissioners to work to improve schools, libraries and parks.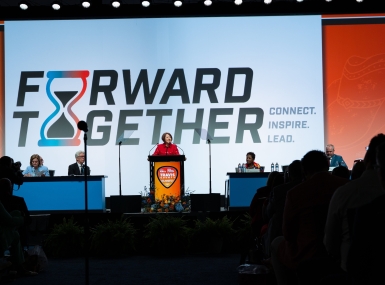 Mary Jo McGuire found a match for her skills and talents representing her Ramsey County district, and she's bringing the same all-in approach as NACo's president.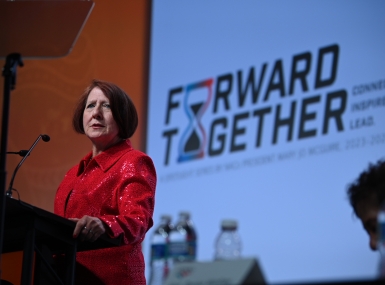 Ramsey County, Minn. Commissioner Mary Jo McGuire was sworn in as president of the National Association of Counties (NACo) on July 24 at the conclusion of NACo's 88th Annual Conference in Travis County, Texas.