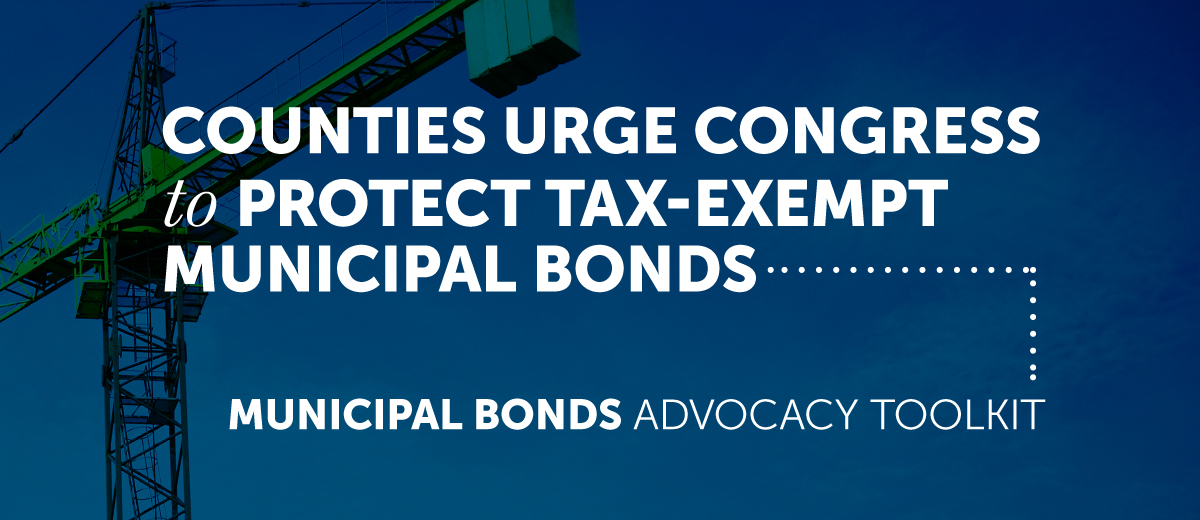 Earlier this year, Speaker of the U.S. House of Representatives Paul Ryan (R-Wis.) issued a blueprint on tax reform which outlined broad principles for comprehensive tax reform. However, the blueprint did not provide speciffic policy recommendations on the tax treatment of municipal bond interest. Speaker Ryan asked the House Ways and Means Committee, led by Chairman Kevin Brady (R-Texas), to draft a comprehensive tax reform package by December 2016 that could be ready to hand to the new president in January.
Tax-exempt bonds are a critical tool for counties that facilitate budgeting and financing for long range investments in the infrastructure and facilities necessary to meet public demand. Without the tax-exemption, counties would pay more to raise capital, a cost that would ultimately be felt by taxpayers as it would result in reduced spending on county roads, bridges and other essential infrastructure, slower economic development and higher taxes and fees.
Included in this toolkit are resources to assist you in your own advocacy efforts in support of tax- exempt municipal bonds. NACo encourages all county officials to contact their Senators and Members of Congress, engaging with local news media and utilizing social media to advocate for the protection of the tax-exempt status of municipal bond interest and tax reform efforts.