County Resources on Diversity, Equity & Inclusion

Counties play a critical role in building vibrant communities for all individuals, often serving as a safety net for low-income and indigent residents and carrying out critical local functions like economic development and public safety oversight. To ensure all residents have what they need to achieve their fullest potential – including employment opportunity and access to health care, nutritious food and affordable housing – county leaders are taking actions to integrate diversity, equity and inclusion into county operations.
Through county declarations, leaders are calling attention to injustice and articulating how injustice produces poor outcomes in minority populations and to economic growth, employment, health and well-being throughout the county. Their resolutions describe steps the county will take to study and solve these challenges. Some counties are establishing diverse teams to lead planning efforts and initiatives to promote shared decision making.
As every county is unique, there is no common solution to achieving a more inclusive society; but by valuing diversity of thought and taking practical steps toward systematic inclusion, county leaders are building solutions to improve outcomes and strengthen America's counties. NACo researchers are adding new examples weekly. Join the conversation by sharing your county's efforts using the survey button at the top of the page.
Featured Resources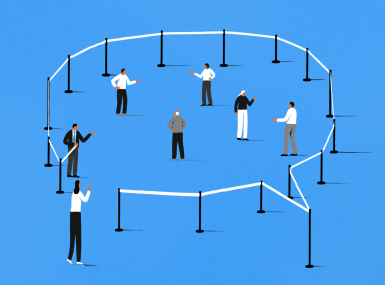 This glossary presents key terms frequently used in discussions about diversity, equity and inclusion (DEI).
County Declarations and Resolutions
On May 20, 2019, Milwaukee County became the first county in the country to declare racism a public health crisis. Citing the City of Milwaukee's highly segregated structure and resultant health disparities among its racial populations, Milwaukee County resolved to assess internal policy and procedures to ensure racial equity is a core element, increase diversity across the county workforce and leadership, advocate for policies that improve health in communities of color, and encourage other local, state and national entities to recognize racism as a public health crisis. Since then, nearly 70 counties have developed and passed their own resolutions to formally express the county lawmaking body's opinion on the issue and articulate intent to take specific actions.
Arizona
California
Colorado
Florida
Georgia
Kentucky
Illinois
Indiana
Maryland
Michigan
Minnesota
North Carolina
Nebraska
Nevada
New York
Ohio
Oregon
Pennsylvania
Tennessee
Texas
Washington
Wisconsin
County Committees and Initiatives
Related to declarations of intent, many counties are formulating committees and initiatives to study county policies and practices, enhance data collection practices to better understand county demographics and engage in shared decision making. Some counties are hiring directors of diversity and equity or establishing offices of diversity to lead or support their efforts.
Baltimore County, Maryland
On December 10, 2019, Baltimore County Executive Johnny Olszewski issued an Executive Order creating a Diversity, Inclusion and Equity Employee Advisory Council and Community Advisory Council, both aimed at advancing equity and inclusion in Baltimore County and ensuring the County government consistently applies an equity lens to its decision-making. The Councils will advise and work collaboratively with the County's Chief Diversity and Inclusion Officer on workplace/community diversity, inclusion and equity issues, such as employee training and community education, and assist in the planning of related workplace/community initiatives and events.
Buncombe County, North Carolina
The Buncombe County Board of Commissioners declared racism a public health crisis on August 4, 2020, and formed an Equity and Inclusion Workgroup to develop policy recommendations to reform racial equity issues within county governance in Buncombe. On June 15, 2021, the Board of County Commissioners formally adopted the draft of the Race and Equity Action Plan put forth by the workgroup. The 24-page document put forth community goals to create pathways for county agencies and community services to engage in equity practices, provide racial equity education and communication in the community and improve quality-of-life outcomes through equity initiatives. Additionally, the plan details foundational goals to build a workforce culture that ensures racial equity in the county government through establishing the needed process and policies while utilizing an equity inclusion model.
Clackamas County, Oregon
In 2012, the Clackamas County Board of Commissioners approved a Resolution Valuing Diversity, Equity and Inclusion. In this resolution, they affirmed support for forming several advisory councils, including the employee-led Equity, Diversity and Inclusion Council (EDIC) that provides guidance to county administration and the Board of County Commissioners on removing barriers to access, opportunities and fair representation.
Contra Costa County, California
On November 10, 2020, the Contra Costa County Board of Supervisors authorized the establishment of an Office of Racial Equity and Social Justice in the County Administrator's Office and the immediate launch of a Community Planning Process. This decision came as a county-level response to increased protests for racial equity and social justice reflective of a national reckoning to end systemic racism. The proposed Office will drive the County's work to promote equity and eliminate disparities in Contra Costa County with the initial priority to eliminate structural racism. The Office will be staffed initially with at least a Director of Office, a Program Analyst and clerical support.
Cumberland County, North Carolina
On September 11, 2020, Cumberland County held its first Diversity, Equity and Inclusion Advisory Committee meeting. The committee's purpose is to advise and guide the County government to ensure integration of DEI with the County's mission, operations, strategies and business objectives. The committee will also review current County policies and practices as well as develop a strategic plan to advance equity in trainings, staff recruitment and community engagement.
Dakota County, Minnesota
To help achieve diversity and inclusion in the workplace, Dakota County's employee relations division established six Employee Resource Groups, which are voluntary and employee-led professional networks for employees who share a common identity or background or are an ally to the group. The Resource Groups offer professional development and networking opportunities and help the organization with planning and community connection.
Franklin County, Ohio
Under the direction of the Rise Together Blueprint for Reducing Poverty, which recognizes the critical role race and racial disparities play in the perpetuation of poverty, Franklin County has taken numerous steps to promote racial equity and inclusion within the county government and community. One of the county's latest endeavors is the creation of a Diversity, Equity and Inclusion Administrator in the Human Resources Department, who will establish and lead a Race Equity Council tasked with inspiring and setting measurable goals to advance diversity, equity and inclusion in the county workforce. The county also included in the 2021 Approved Budget funding for its first ever Office of Diversity, Equity and inclusion, which is housed in the General Services – Purchasing Division and headed by a Chief Economic Equity and Inclusion Officer. Franklin County declared racism a public health crisis in May 2020.
Genesee County, Michigan
On February 10, 2021, the Genesee County Board of Commissioners voted to form a Diversity, Equity and Inclusion Ad Hoc Committee tasked with promoting a culturally diverse environment for county employees, residents and visitors. The committee will be made up of a broad cross-section of county commissioners, employees, community members and a representative of the healthcare community, with a focus on ensuring the equitable delivery of county services through education, research and advocacy.
Lane County, Oregon
In January 2021, the Lane County Board of Commissioners adopted the Lane County 2021–2022 Racial Equity Plan following an engagement with staff at all levels of county government. The plan identifies three strategic objectives: normalize racial equity through training and communication, organize racial equity through the strengthening of the equity program, and operationalize racial equity through the creation and implementation of an equity lens. Initiatives within these objectives include identifying criteria for equity training, facilitating data collection, and creating and implementing antiracist policies and practices.
Multnomah County, Oregon
The Office of Diversity and Equity (ODE) is the hub for Multnomah County's diversity and equity initiatives. ODE's mission is to ensure access, equity, and inclusion in Multnomah County's services, policies, practices, and procedures. Through its Workforce Equity Initiative, county employees have worked together to develop and implement a Workforce Equity Strategic Plan to identify and address structural and policy barriers to providing equal employment opportunities and develop a strategic plan to help create a workplace where everyone can reach their full potential.
Nassau County, New York
On June 3, 2021, Nassau County Executive Laura Curran announced the formation of the Nassau County Policy Diversity Committee. The Committee will seek to improve diversity in the Police Department through the recruitment, testing, and hiring of potential employees. Additionally, the Committee will help implement other police diversity initiatives. It is headed by the Nassau County Deputy Director for Diversity and Engagement and includes members from the Hispanic Civic Association, Asian American Affairs Council, Muslims for Progress and Westbury NAACP.
Ottawa County, Michigan
The Ottawa County Board of Commissioners established the Office of Diversity, Equity & Inclusion in December 2018. The DEI office leads the development of an equity plan and intends to provide assistance to local units of government with similar objectives. On October 21, 2021, Ottawa County held its third annual Diversity Forum titled "Journeys to Equity: Safe & Healthy Communities." The forum brought together diverse presenters from both the public and private sectors to talk about integrating equity into all aspects of community development initiatives.
Summit County, Ohio
Following the adoption of Resolution 2020-174 in June 2020, which declared racism a public health crisis in Summit County, the Summit County Council established a Special Review Committee with the goal of identifying best strategies for studying and effectively addressing the historic impacts of racism in Summit County. The committee began this work by conducting a comprehensive internal review, examining the operations of the county council and all constitutionally chartered offices over hours of interviews, and actively following up by sharing supplemental research, data and anecdotal submissions. In December 2020, the committee published a report documenting the key findings from this effort, along with immediate recommendations for how Summit County can improve in advancing racial equity.
Ventura County, California
In February 2017, with the leadership from the County Board of Supervisors and support of the Chief Executive Officer, the Ventura County Human Resources Department launched a Diversity, Equity and Inclusion Task Force. The task force is made up of a diverse and representative group of leaders from across county agencies and a community liaison member and provides recommendations to Ventura County leadership on Diversity, Equity and Inclusion policies, programs, trainings and best practices. The task force runs a countywide mentorship program and deploys a "Developing Cultural Competence and Inclusion" training for managers, which is available to all Ventura County employees.
Washington County, Maryland
In 2018, Washington County established a Diversity and Inclusion Committee comprised of community members who apply and are appointed by the Board of Commissioners. The group meets monthly and advises the Board of Commissioners on issues related to diversity, equity and inclusion.
Washington County, Oregon
In 2018, the Washington County Administrative Office convened a Diversity, Equity and Inclusion (DEI) "Think Tank" tasked with providing direction for the county's DEI priorities and strategies related to human resources and procurement. The DEI Think Tank produced several recommendations, which were accepted by the Washington County Board of Commissioners on March 19, 2019. Following the recommendations of the Think Tank and others, Washington County launched a Diversity, Equity and Inclusion (DEI) Initiative focused on operationalizing racial equity across the County. On February 25, 2020, Washington County commissioners acknowledged the value of the Think Tank and initiative and resolved to create the County Office of Equity, Inclusion and Community Engagement, housed in the County Administrative Office, and create a Chief Equity Officer position to report to the County Administrator. These leadership positions along with county hiring and procurement policies underscore their efforts to foster equity and inclusion in the county's programs, practices and policies.
Featured Initiative
County Officials Advancing Racial Equity (CORE) Justice Network