USFS announces $250 million for wildfire risk reduction efforts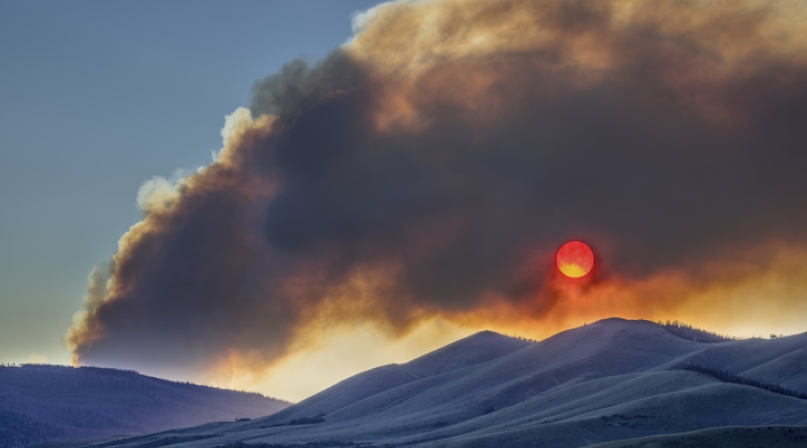 Key Takeaways
On July 31, the U.S. Forest Service (USFS) announced that it is accepting applications for the Community Wildfire Defense Grant (CWDG) program. USFS will award up to $250 million in total funding to eligible applicants, including counties, for projects aimed at reducing wildfire risks and safeguarding vulnerable communities.
The CWDG program empowers counties to bolster their resilience against wildfires, protecting both residents and the natural environment from potentially devastating impacts from wildfire and post-wildfire disasters. Eligible projects encompass wildfire protection planning, hazardous fuel reduction, fire prevention education, and emergency preparedness and response initiatives. By encouraging collaboration with local stakeholders, the program fosters a comprehensive approach to wildfire defense that is coordinated across an entire community.
Projects funded through the CWDG program will support USFS' 10-Year Strategy to treat up to 20 million acres of national forests and grasslands and 30 million acres of other federal and non-federal lands to reduce wildfire risk to communities, infrastructure and natural resources. Last year, USFS awarded $197 million to 99 projects across 22 states through the CWDG program. CWDG program funding was made available through the Bipartisan Infrastructure Law (BIL), which provided $8.25 billion in total funding for landscape management and wildfire risk reduction.
Counties are eligible to apply for CWDG funding for communities at risk to wildfire within their jurisdiction. Eligible counties may receive:
Up to $250,000 for the creation or updating of a Community Wildfire Protection Plan, subject to a 10 percent non-Federal match, or
Up to $10 million for implementation of a project described under an existing Community Wildfire Protection Plan that is less than 10 years old, subject to a 25 percent non-Federal match.
County governments interested in applying for CWDG funding should follow the instructions in the Notices of Funding Opportunity specific to the county's region, which can be found on grants.gov. A digital copy of the grant application can be found here for reference. Applications will be accepted until 11:59 p.m. EDT on October 31, 2023.
West NOFO: USDA-FS-2023-CWDG-CWSF
Southern NOFO: USDA-FS-2023-CWDG-SGSF
Northeast/Midwest NOFO: USDA-FS-2023-CWDG-NEMW
Wildfire season is a year-round issue for public lands counties. Wildfires destroy public lands, endanger access to vital resources, decrease biodiversity, hinder economic opportunity, decimate municipal watersheds, and negatively impact public health and safety. County officials believe federal, state and local governments must work together to combat this growing threat to communities, livelihoods and the environment. Counties stand ready to work with federal partners like the USFS to ensure that these critical investments in forest health and resilience preserve our natural resources while respecting the needs of local communities.
Resource
Building Wildfire Resilience: A Land Use Toolbox for County Leaders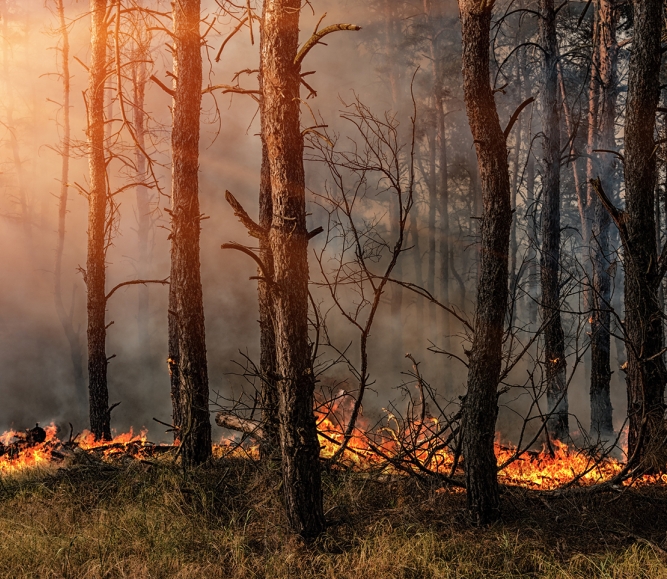 Resource
Primer for Counties: 2023 Farm Bill Reauthorization