Now I know how to build consensus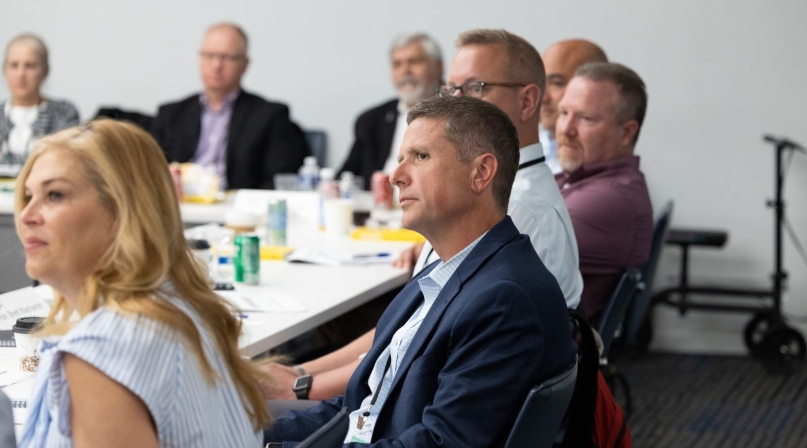 Key Takeaways
Ben Wehmeier / Jefferson County, Wis. administrator
When I was the acting community development director in Lemont, Ill., I had my first "ah ha!" moment figuring out administration and policy.
We were looking at a mixed-use, multimodal development, right near a rail station. We had a developer coming in and we started talking about creating new zoning ordinances in a historic park in the downtown area.
Being the new kid on the block, I was trying to figure out, 'How do we make this all happen?' I immediately tried to understand the public engagement process. So, I asked what it all meant in terms of the conversations with different groups, what did that mean in terms of giving out information out to multiple forums, how do you make sure there are opportunities for folks to come to feel they've been heard? What I learned was how to have those conversations as you develop policy and new ideas.
That meant creating plenty of opportunities for public sessions, educational meetings and chances for the public to be heard. We held surveys, accepted comments, entertained small groups, held one-on-ones with myself, other senior staff or sometimes with the developers themselves.
We tried to answer their questions about what the expectations were. We tried to help them understand the vision behind it, the risk and opportunities.
A lot of the challenge was just really trying to figure out to develop consensus when you have very dynamic, different viewpoints of how things should change. And you need to be prepared for stakeholders to feel as though they aren't getting everything they want, even if their input was indeed heard.
Sometimes you wonder, is there a chance to even have that consensus? It was important, as we developed our compromises, to show that the stakeholders are still honoring that past, the things that are historic, but also offering the opportunity for something that fits the current community as it grows in the future. And it gave downtown businesses hope that they had a future.
There was some resistance to adding apartments and condos, but that was also a chance to reach out to a new group. In this case, we had parents who wanted to keep their kids in the area as they reached adulthood, and their best bet was to frame it for the kids to live in those condos.
The new ordinance governed downtown development. How do we recognize the challenges of building to conform to standards from a different time, with smaller setbacks, different sidewalks, with an eye towards density? We wanted to encourage development when it would otherwise be easier to do it somewhere else.
We had to recognize that we were establishing a new public space. It's been rewarding to look back after more than a decade and see how it's a centerpiece to the community, that it's a place where the town centers its anniversary celebrations and it's accepted by those people who, at the time, worried they weren't part of the process. That's a lot of validation.
---
"Now I Know…" is a new feature offering words of wisdom from county officials who share what they have learned after facing challenging aspects of their position. The feature is written from interviews by Charlie Ban, digital editor and senior writer.
Practical Leadership Skills
NACo High Performance Leadership Academy
The NACo High Performance Leadership Academy is an innovative, completely online 12-week program created to equip frontline county government professionals with practical leadership skills to deliver results for counties and communities.