NACo testifies on county role in combatting wildfires and forest management at U.S. House Natural Resources Committee hearing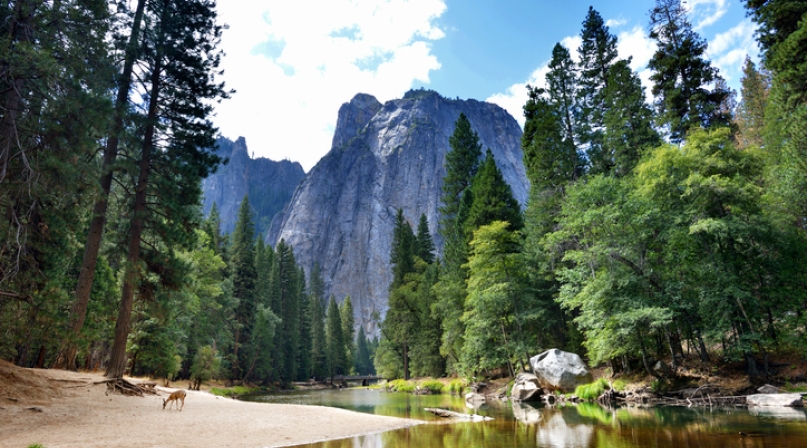 Key Takeaways
On Friday, August 11, the U.S. House Natural Resources Committee held an oversight hearing titled "Conservation in a Crown Jewel: A Discussion About Wildfire and Forest Management." The hearing investigated the tangible consequences of poor and failed forest management policies and the impacts of catastrophic wildfires. A full video recording of the hearing can be found here.
Mariposa County, Calif. Supervisor Miles Menetrey testified before the committee on behalf of NACo. In his testimony, Supervisor Menetrey highlighted that over half of Mariposa County is federally owned and therefore exempt from taxes and development, which means the county struggles to finance essential county services for residents and visitors. He also highlighted that management decisions made by federal lands agencies have directly impacted Mariposa County's "environment, economy and quality of life." Supervisor Menetrey discussed how recent fires in Mariposa County have claimed the lives of two firefighters, destroyed over 200 homes and caused $300 million in damages. However, Mariposa County has stepped up with non-profit partners on various wildfire risk reduction projects, including a recent purchase of 300 acres near the town of Mariposa to construct fuel breaks and protect the community.
Counties support Congressional efforts to reduce the threat of catastrophic wildfire to our forests, communities, public health and rural economies. NACo also supports cooperatively combatting the growing threat of wildfire to public lands counties. Federal agencies must work with counties to accomplish their land management goals, including wildfire suppression and risk reduction, and ensure such efforts do not jeopardize the health, safety and welfare of local residents.