Digital divide creates barriers, widens inequities
Reliable internet access is a necessity, yet many in our communities lack this critical resource. This "digital divide" creates barriers and widens inequities. As county officials, we must prioritize digital equity.
When residents lack internet access, they can't complete schoolwork, apply for jobs, access services, or get quality healthcare. This disproportionately impacts low-income families and communities of color.
Expanding broadband infrastructure is crucial but not sufficient. We must also provide devices, technical support and digital literacy programs to ensure adoption and effective use.
We also need to ensure that online content is designed to be inclusive and accessible to all.
The federal government can assist through programs like the Affordable Connectivity Program, Infrastructure Investment and Jobs Act and Department of Labor digital equity grants. But counties must lead, as we best understand our communities' needs.
Our residents need affordable home internet to search for jobs. Our small businesses need help building websites and e-commerce capabilities. Our students need laptops and learning software. Our senior citizens need digital literacy classes. Our disabled residents need assistive technologies.
If the pandemic revealed anything, it's the power and potential of connectivity. With intention and investment, we can harness technology to create opportunity for all, regardless of socioeconomic status, geography, age or ability. Digital equity can empower, engage and uplift.
The digital divide reflects broader systemic inequities. Closing it will raise our entire community, especially those who have been historically marginalized and excluded.
Now is the time for bold action to build an inclusive digital future.
Technology moves fast, but human values remain constant. As we support innovation, let's be guided by the principle that no one should be left offline. With vision and compassion, we can lead our country into a more just digital age.
Related News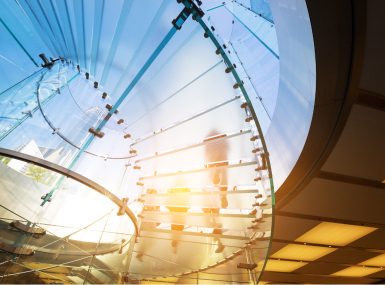 There's a new commissioner in town at the Federal Communications Commission (FCC). What does that mean for the future of internet policies?
County News
Counties tackle 'backwater' broadband