U.S. Election Assistance Commission recognizes county excellence in 2022 Clearinghouse Awards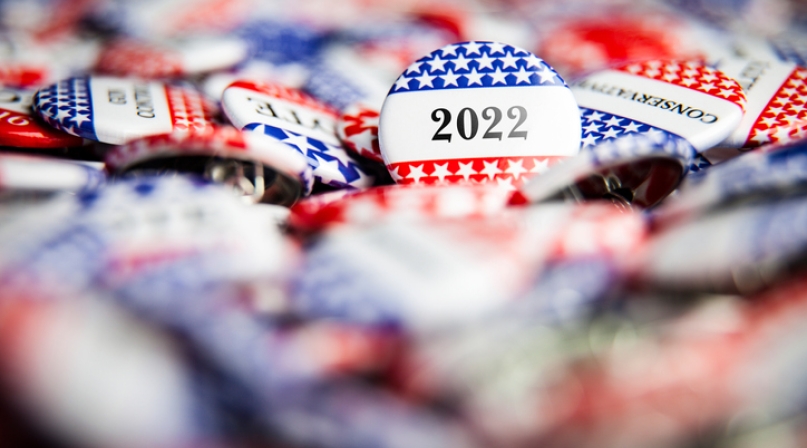 Key Takeaways
On May 23, the U.S. Election Assistance Commission (EAC) announced the winners of its 2022 Clearinghouse ("Clearie") awards, recognizing 24 jurisdictions for its election administration practices during the 2022 primary and midterm elections. Of the 24 winners, 17 county election departments were recognized across the program's eight categories and 15 county election offices were recognized as honorable mentions. A list of the county recipients and their programs can be found below, and a full list of awardees is available here.
The nation's 3,069 counties traditionally administer and fund elections at the local level, including overseeing polling places and coordinating poll workers for federal, state and local elections. NACo congratulates all of the 2022 "Clearie" winners.
---
2022 Clearinghouse Awardees
Outstanding Use of HAVA Grants in Elections Modernization
Maricopa County, Ariz. – Ballot Tabulation Center Security Upgrades
Outstanding Election Official State Association Program or Local Office
Seminole County, Fla. – Informing Voters with Facebook Voting Alerts
Outstanding Innovation in Election Cybersecurity and Technology
Anne Arundel County, Md. – Mail-in Ballot Sorting, Scanning and Timestamping Project
Improving Accessibility for Voters with Disabilities
Dubuque County, Iowa – Strategic Partnership with Dubuque County Disabilities Council
Franklin County, Ohio – Voting with Ease; Increased Accessibility in the Early Vote Center
Outstanding Innovations in Elections – Large Jurisdictions
Duval County/City of Jacksonville, Fla. – Innovative Strategies in Voter Education Messaging and Poll Worker Recruitment
Hillsborough County, Fla. – Election Night Unofficial Results Application
Palm Beach County, Fla. – Promoting Effectualness by Minimizing Lines and Wait Times: First County in the Country to Use the No Wait Inside Appointment System for Elections
St. Louis County, Mo. – Love Your Ballot Educational Campaign
Hamilton County, Ohio – Behind the Ballot Tours
Outstanding Innovations in Elections – Small/Medium Jurisdictions
Brevard County, Fla. – SigView
Paulding County, Ga. – Voter Education Guide
Douglas County, Kan. – RFID Technology in Election Management
Durham County, N.C. – BOE Poll Count and Audit Application
Best Practices in Recruiting, Retaining and Training Poll Working
Columbia County, Fla. – Bubble It In!
Martin County, Fla. – Sensitivity Training for Elections Worker!
Charleston County, S.C. – Partnerships at the Polls
Honorable Mentions
Maricopa County, Ariz. – Voter Outreach Program
Contra Costa County, Calif. – Certified Election Observer Program
San Benito County, Calif. – Ride-Along Program
Hillsborough County, Fla. – Poll Worker Services and Training Application
Leon County, Fla. – Election Worker Tablet Program
Nassau County, Fla. – Vote Nassau FL Mobile App
Palm Beach County, Fla. – Local Palm Beach County Schools Participate in the Supervisor of Elections' Sticker Contest & Using the ES&S Accessible ExpressVote Machine as the Primary Marking Device for Early Voting
St. Louis County, Mo. – Four Tech Tool to Enhance Election Operations and Security
Santa Fe County, N.M. – Going Above and Beyond: ADA Compliance and Accessibility
Franklin County, Ohio – From Voting to Voting Location Manager
Allegheny County, Pa. – Pre-Canvassing Precision
Nashville/Davidson County, Tenn. – A Better Way to Manage Poll Workers
Travis County, Texas – Travis County's First "I Voted" Sticker Design Contest
Cache County, Utah – New Ballot Processing Center
King County, Wash. – Ballot Alerts
Related News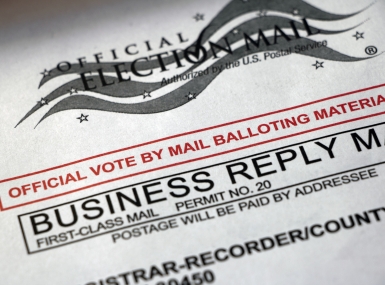 Reps. Katie Porter, Nancy Mace, Kweisi Mfume, Byron Donalds, Gerry Connolly, Brian Fitzpatrick, Eleanor Holmes Norton and Juan Ciscomani re-introduced the bipartisan Vote by Mail Tracking Act to increase transparency of and confidence in mail-in ballots.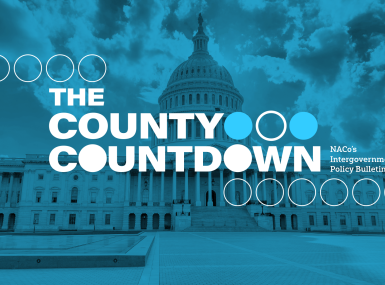 Watch this week's County Countdown for the latest federal advocacy updates on topics related to counties and the intergovernmental partnership.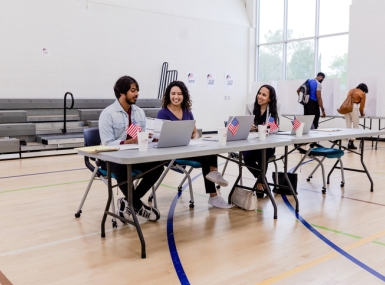 August 23, 2023 is National Poll Worker Recruitment Day that serves as a day of action to encourage Americans to sign up as poll workers