Supreme Court ruling in nursing home case could expose counties to costly lawsuits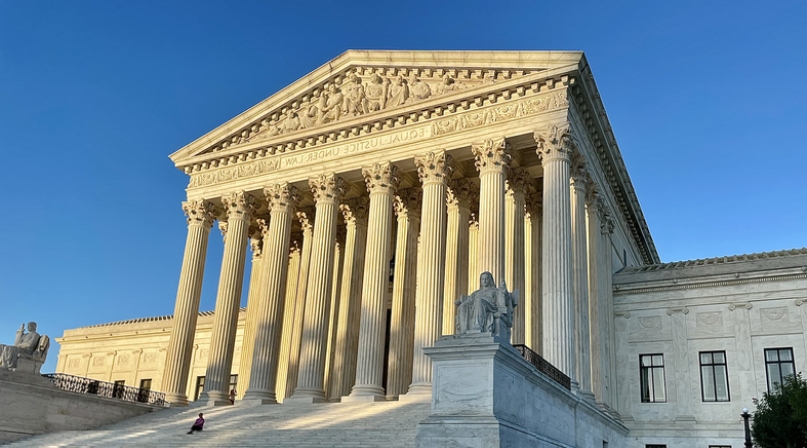 Key Takeaways
On June 8, in a 7-2 opinion authored by Justice Jackson, the Supreme Court issued its ruling in Health and Hospital Corp. of Marion County, Indiana v. Talevski. The decision affirms the Seventh Circuit's holding that residents in Medicaid-funded nursing homes have the right to seek relief in federal court when state or local officials do not meet a certain quality of care. In its decision, the Court affirms that private parties can sue for alleged rights violations under the Federal Nursing Home Reform Act (FNHRA) under Section 1983 of the U.S. Code, even though the FNHRA is authorized under the federal Spending Clause. The decision could expose county governments, which operate 758 skilled nursing facilities and nursing homes across the country, to costly litigation. The ruling may also increase liability for counties tasked with administering other federal assistance programs authorized under the Spending Clause.
The case arose out of an action filed on behalf of Gorgi Talevski, a dementia patient in a county-run Indiana nursing home. Talevski's wife claimed that the facility violated her husband's right to be free from chemical restraints by over-prescribing psychotropic drugs to restrain him and violated his rights related to resident-transfer and discharge procedures. She sued the Health and Hospital Corporation of Marion County (HHC) under Section 1983, alleging violations of FNHRA, which sets the standards of care for nursing homes to abide by to receive Medicaid funding.
A district judge ruled for HHC, finding that federal rules for Medicare and Medicaid recipients stemmed from the government's power under the Spending Clause, and should be understood as contracts between the government and providers that do not allow for third-party claims. He ruled that FNHRA does not explicitly authorize private lawsuits that are enforceable under Section 1983, and instead, individuals must rely on the existing legal and regulatory framework for protecting rights conferred by federally funded, state-run programs. Upon appeal, the 7th U.S. Circuit Court of Appeals revived the case, however, finding that FNHRA's language does support such claims.
In affirming the Seventh Circuit, the Court rejected HHC's assertion that as a third party, Talevski lacked standing to file a Section 1983 lawsuit for violations under Spending Clause legislation. Furthermore, the Court finds that the FNHRA "unambiguously" confers individual federal rights and that Congress never intended administrative enforcement to be the sole mechanism for enforcing those rights.
NACo, along with seven other national and state organizations, filed an amicus brief in support of HHC. The brief argued that Congress did not intend to create a private right action against public actors under Section 1983, and that a ruling otherwise will expose States and localities to costly litigation in federal courts. As a consequence, the brief asserts, some State and local governments may choose simply to opt out of receiving federal funds—undermining important policy goals and ultimately harming the intended beneficiaries of those programs.
The decision creates the potential for substantial Section 1983 litigation against local governments operating nursing homes. Counties operate 758 skilled nursing facilities and nursing homes nationally; to receive Medicaid funding, they must comply with FNHRA or face federal penalties, including the loss funds. The financial impact of private parties being able to separately sue nursing homes under Section 1983 for violations of FNHRA could be significant, and will no doubt cause a further drain on local governments' already strained budgets. Beyond the implications for county-owned nursing homes, language in the Court's opinion of may also encourage Section 1983 litigation across a much broader spectrum of federally-funded State and local programs.
NACo will continue to monitor the implications of this ruling for county governments.
Related News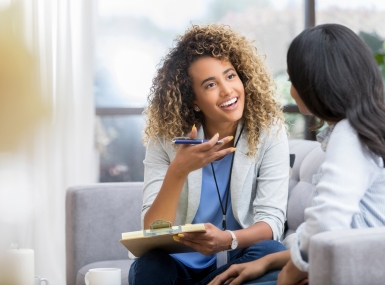 On November 13, members of NACo's Commission on Mental Health and Wellbeing sent a letter to the U.S. Senate Committees on Finance and Health, Education, Labor and Pensions. The Commission called on Congress to support counties in delivering high-quality, assessible mental health services to address residents' comprehensive behavioral health needs in any mental health legislation package.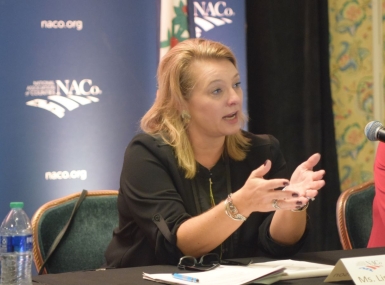 Elected officials can help promote the use of a more holistic approach to combatting substance use disorder.