Community Mental Health Services May Support Reducing Jail Populations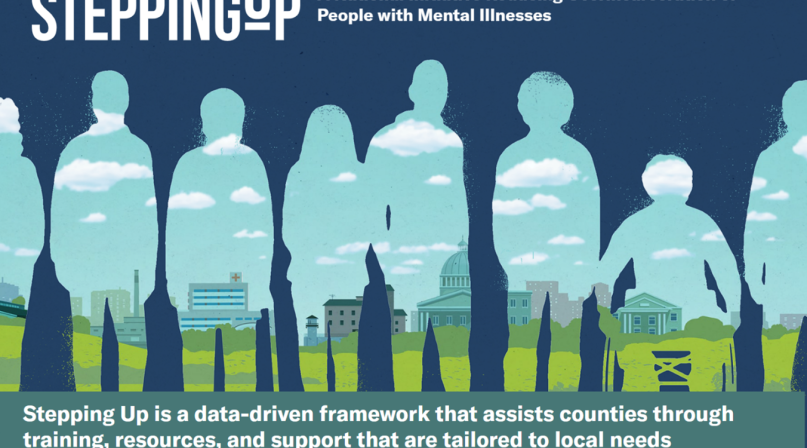 Key Takeaways
The Stepping Up Initiative — supported by NACo, the American Psychiatric Association Foundation and the Council of State Governments Justice Center — assists county government efforts to reduce the prevalence of individuals with mental health conditions in the criminal legal system. The Stepping Up Initiative was founded to address behavioral health needs within local criminal legal systems and reduce the overincarceration of individuals with behavioral health conditions.
The deinstitutionalization of mental health services since the 1960s pushed local communities to address mental health crises through new or existing institutions and systems. Too often, when counties had no alternative recourse to address mental health, jails became the default institution for triage and care. Consequently, there is a now a higher proportion of individuals with mental health conditions incarcerated in jails, compared to the other social institutions including mental health hospitals. One study found almost half of the people in jail have a recorded history of mental health conditions, and a quarter of the people in jail reported experiences that met the threshold for serious psychological distress in the past 30 days.
The Stepping Up Initiative partnered with leading academic scholars to study the relationship between mental health services and the criminal legal system. One of these studies examined the relationship between behavioral health and justice factors to jail populations in U.S. counties. When accounting for county size, counties with fewer psychiatrists had higher jail population; counties with greater numbers of police officers, also had higher jail populations.
Based on our results, smaller counties that are health resource-challenged, and those that are more policed, have larger per capita jail populations." (George Mason University, p.9)
The specific public health variables associated with higher per capita jail populations were:
fewer psychiatrists
lower percentage of drug treatment paid by Medicaid
higher health care costs,
and a high number of physically unhealthy days in a month.
These findings suggest that investing in mental health services, including expanding the continuum of care within a county, may reduce jail populations by providing alternatives to incarceration at all stages of the justice continuum.
With a commitment to action and change, Stepping Up counties have embraced efforts to reduce the number of people with mental illness in jail populations. In Kansas, The Kansas Department for Aging and Disability Services (KDADS) and The Council of State Governments (CSG) Justice Center opened the Kansas Stepping Up Technical Assistance Center. The Center provides data collection services, mental health expert referrals and strategic guides for administering the highest quality of mental health services. Douglas County accessed support from the Center to continue its efforts to reduce the population of people with serious mental illness in the county jail, after having seen a 56 percent reduction among this jail population over a five-year period. Other efforts to expand mental health services that affect jail populations are detailed here and in this related study.
To learn more about the Stepping Up Initiative visit: https://www.stepuptogether.org/#/
Related News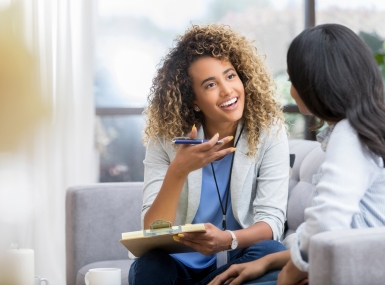 On November 13, members of NACo's Commission on Mental Health and Wellbeing sent a letter to the U.S. Senate Committees on Finance and Health, Education, Labor and Pensions. The Commission called on Congress to support counties in delivering high-quality, assessible mental health services to address residents' comprehensive behavioral health needs in any mental health legislation package.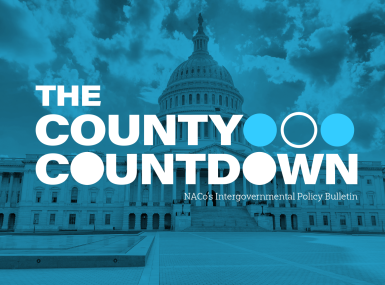 Every other week, NACo's County Countdown reviews top federal policy advocacy items with an eye towards counties and the intergovernmental partnership.