Student rural-urban exchange program aims to bridge America's cultural divide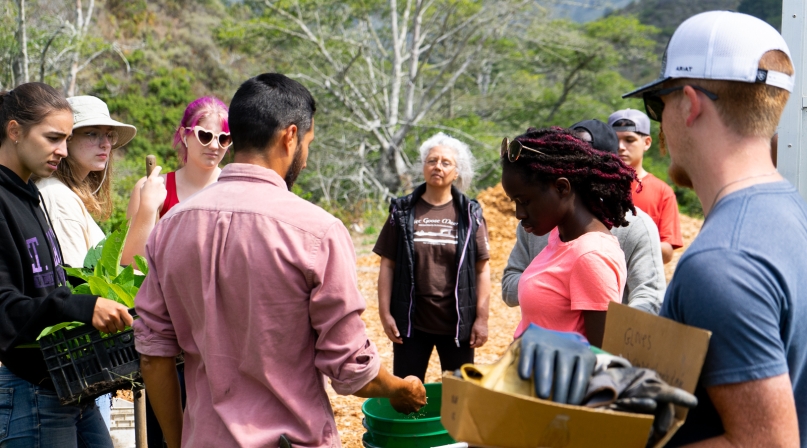 Key Takeaways
Mike McGinley doesn't think his generation is beyond hope, exactly, but he sees a great opportunity to start nurturing some cross-cultural connections among teenagers.
That's why he volunteered Beaverhead County, Mont., where he serves as a commissioner, to play host in a growing program for graduating high school seniors — the American Exchange Project.
"I'm not giving up on adults, but it's going to take these kids to save America," he said. "Everything is so divisive these days, but I think a lot of those differences won't seem as bad once you've spent some time in someone else's community."
Learn More

Find out more about the American Exchange Project and get your county involved
The program, founded in 2019, hit a rough patch when the pandemic slowed plans and delayed its pilot year to summer 2021, but it's now expanding its range of participating communities, developing a network of rural and urban cities and counties from which teenagers can learn how the "other side" lives, and eventually erode the idea of "sides."
"We want these kids to get a good look at the world outside of where they grew up, so that they'll have an open mind about how other people live," McGinley said. "I'm a little biased, but I'm not sure what kid from the city wouldn't learn a lot after a week in Beaverhead County."
It's an attempt to combat the cultural silos in American society that have only grown as families saw their worlds shrink during the COVID-19 pandemic.
"People really aren't getting out and talking to each other, we're all trapped in these bubbles," said Lydia Fanning, co-director of program development for the project. "They don't know about the other side other than what they read in the newspaper; we don't humanize the other side. They're not spending much time around people with different backgrounds."
The project grew from founder David McCullough III's experiences on a road trip in 2016 into an all-expenses-paid trip to more than three dozen destinations. The 2021 pilot program saw students travel between St. Charles (St. Charles Parish), La.; Kilgore, Texas (Gregg and Rusk counties), Wellesley, Mass. (Norfolk County) and Palo Alto, Calif. (Santa Clara County).
"You can go visit a place as a tourist, go out with your family and see the sights and the landmarks, but you don't really get to know a place until you stay and talk to people and get to know them, people who call it home," Fanning said. "We want the highlight to be late-night campfire conversations talking about their schools and their lives. Finding common ground, interesting differences, the little things like that that build friendships."
The project has spread mainly through word of mouth, targeting teachers and elected leaders to assess their communities' viability for finding host families and programming, along with student recruitment. Interested students indicate their interest, along with their top five destinations, and after the March 1 matching day, start a remote orientation process that includes goal-setting sessions, logistical planning and setting up a video pen pal relationship between students in paired communities. Host families and participants' parents are involved in the planning, and if some families can't take in exchange students, suitable replacements are identified and prepared.
Each participating community has a designated leader, who helps plan out a local event, an opportunity for professional development shadowing local leaders, a service project and a cultural activity. In the 2021 pilot exchange, students went to a Boston Red Sox game in Massachusetts and rode ATVs in Texas, hiked in Muir Woods in California and rehabilitated houses in Louisiana.
As a rural leader in the program, McGinley wants urban students to understand how his rural teenagers live, the values they live by and the perspectives they see.
"I can imagine for a lot of kids in cities, guns are associated with violence, but out here they're a tool for hunting and they really exist in a different context," he said. "And we can show them how organizations like the Future Farmers of America are how so many of us learn and practice the leadership skills that are part of who we are.
"You don't have to agree on everything, but a lot of these kids will come out of the program understanding where some other kids are coming from."
He is also hoping that residents of his county seat of Dillon learn a little from the visitors, though he's hesitant to identify them too much with a single town, because he is fighting for representation in the program.
"On the map, you see all these cities and towns," he said. "I made sure it said Beaverhead County, and not just Dillon."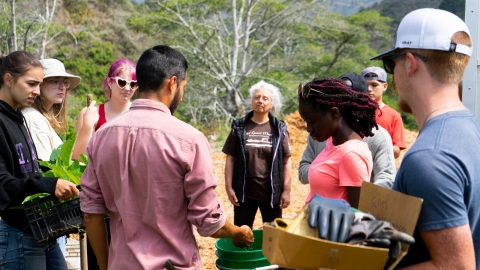 Related News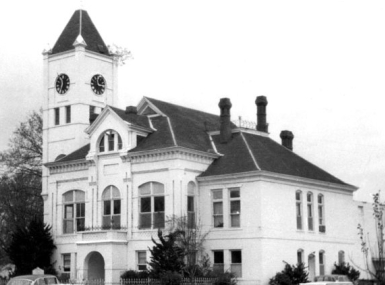 A ghost appears to have been occupying Desha County, Ark.'s courthouse, stymieing the clocktower and causing general unease.