Shared Service Agreements Require Governments to Work Together
Alternative service delivery that involves shared services requires governments working together to achieve shared policy objectives and services.
GFOA recommends that governments examine the benefits of alternative service delivery that involves shared service efforts and use the process described below for successful implementation.
1. Getting Started. Governments should organize themselves to establish relationships that encourage the identification of prioritized opportunities.
Talking with communities that have successfully launched cooperative initiatives is one such example. Stakeholders such as unions or customer groups can play a successful role in the establishment of intergovernmental efforts. Communicating with them early and often can improve chances for positive implementation.
| | |
| --- | --- |
| San Diego County, Calif. was awarded the GFOA Award for Excellence for outstanding use of GFOA's Best Practice on Alternative Service Delivery: Shared Services. | Learn more |
There are several potential outlets to find shared service information such as extension offices of state universities, local government relation offices of state governments, local and national professional associations and councils of governments
2. Feasibility Study. Clearly identify the costs, benefits and potential risks of a proposed agreement. Data collection may be necessary for more complex endeavors. Governments need to determine the return on investment to the greatest extent possible, both in financial and quality terms. Key items that should be considered in the feasibility stage include goals and objectives, tangible and intangible benefits, potential barriers (political, economic, funding, human resource, legal, social or economies of scale).
3. Coming to Agreement. Agreements between collaborating communities should address the following:
Liability and Legal Basis for the Relationship. This would include enabling legislation, understanding of relevant employment law and risk management (including workers compensation and indemnification). It is also important that legal counsel for all participating jurisdictions review the agreement before it is finalized.
Cost allocations (both direct and indirect). Cost allocation establishes the methodology for deciding who pays how much. Consideration may also need to be given to the handling of capital expenditures and any revenue coming in from this service.
Financing. Revenue sources must be identified to fund the service. The establishment of an authority with its own taxing powers may be necessary for more complex services without designated revenue sources where allowed by state statute. Debt financing may also be considered, but could be dependent on legal statutes.
Governance structure, membership, and protocols. A governance structure must be in place to facilitate oversight and communication. This may include elected officials, staff, and citizens.
Time period covered. The agreement needs to specify the time period covered with a process for renewal of the agreement. If there is a sunset provision, that time frame should be specified.
Dispute resolution and mediation. A clause or some language in the agreement should cover how disputes will be resolved. Arbitration may be an option.
Service Level Agreements. The level of service agreed upon and expected by all participating entities should be explicitly documented with associated performance measures to ensure that level of service is achieved. The measures should focus on the quality of the service.
Termination clauses. A critical feature to the intergovernmental agreement is the opt-out provision, which is often crucial to gaining political support for the agreement. It is important to ensure that the opt-out clause is practical and will not, if enacted, disrupt service delivery. Likewise, opt-in provisions should be considered for those governments that might want to join.
4. Implementation. Continuity of service is of primary concern for stakeholders. For this reason, the transition must ensure a seamless provision of services. To avoid the risk that service quality will suffer, emphasis must be placed on proper training of employees providing the service. Performance measures, benchmarks or milestones should be established related to the particular service. As much as possible, governments should try to simplify processes for providers to ensure good working relationships. A decision should be made on the most effective means to provide administrative or support services.
5. Ongoing Monitoring. A shared service agreement should be treated as a contract, and the terms and conditions should be monitored regularly to ensure they are being met.
All governments involved need to agree on what will constitute regular monitoring frequency (e.g., holding monthly meetings of the original study committee or the new governing committee to monitor progress and contract compliance), what to monitor, how to measure what is monitored (e.g., customer satisfaction, finances, employee performance, hiring, and safety), communicating results (reporting format may include the medium or media for communicating the results (e.g., internet, paper reports, etc.) and quality and quantity of work performed.
6. Long-term Review/Agreement Reassessment. Changes in the service environment may necessitate regular review of the agreement. The original assumptions or parameters surrounding the agreement may need to be adjusted at various intervals.
Related News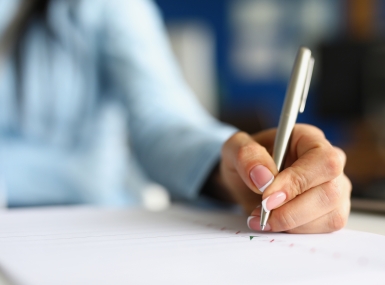 The Streamlining Federal Grants Act simplifies the grant application process for local governments to improve access to federal grant funding.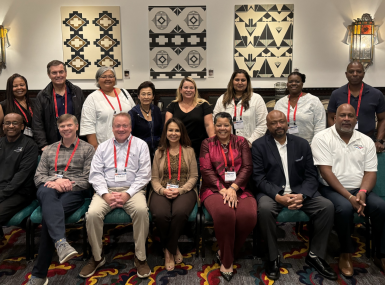 Conversations on the state of the county workforce and its competitive advantages drove input from administrators, managers and chief administrative officers last month during a Business of Counties convening.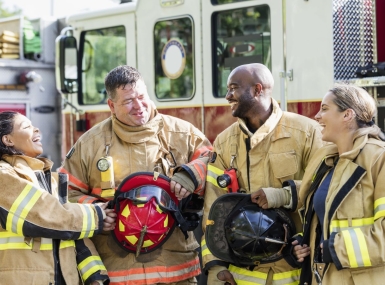 Counties across the country, including Wake County, N.C., Kershaw County, S.C. and Mariposa County, Calif., are getting more intentional about firefighter shortages by diversifying their fire services.