School buses deliver internet to students in Coconino County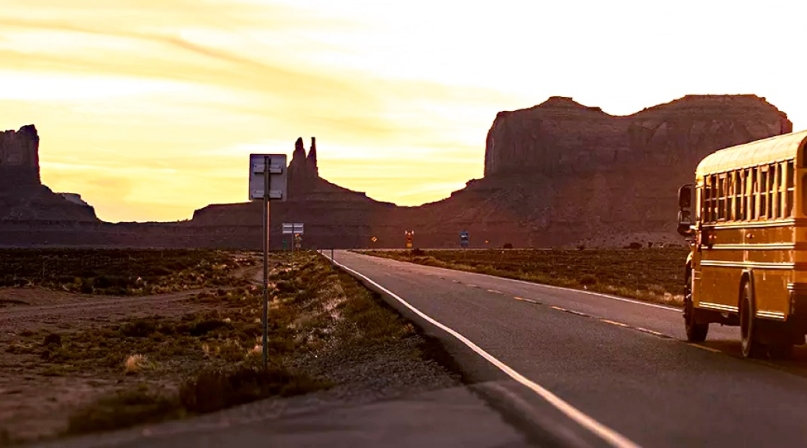 Key Takeaways
An hourlong bus ride to school. Each way. In the snow, sometimes.
This isn't a tall tale parents tell their kids, it's reality for students in Coconino County, Ariz., the second largest county in the lower 48 states.
The county's partnership with SpaceX, which has equipped school buses with its Starlink satellite-based high-speed internet, not only helps students make more productive use of that transit time, but in some cases, offers the only high-speed internet access they have outside of school on the sprawling tribal lands in Northern Arizona.
Learn more
"The opportunity to deploy new technology to connect underserved rural communities is a tremendous achievement," said Coconino County Supervisor Lena Fowler. "We are incredibly thankful to our partners for the opportunities they have enabled by delivering enhanced connectivity throughout our most underserved communities."
Coconino County recently featured the partnership at NACo's Economic Mobility Leadership Network (EMLN) meeting in May. The network gathers 25 elected county leaders from across the country, including Fowler, working to support their residents' economic growth. The network members have identified lack of equitable access to high-speed internet as a major obstacle to economic mobility.
Coconino County collaborated with Flagstaff Unified School District and Page Unified School District to identify and select school bus routes where students traveled for an hour or more in each direction. SpaceX provided the county with two of their Flat High Performance Starlink kits that are installed on the buses, enabling students to stay connected and complete homework during their transit.
The partnership has also offered high-speed internet setups for students' homes in the digital desert.
Fowler and county Chief Information Officer Matt Fowler (no relation) both met with SpaceX in 2019. They secured a private donation for the county to use Starlink using satellite technology. The county identified K-12 free or reduced-lunch eligible students living on tribal lands without access to the Internet or with existing speeds less than 5 Mbps download and 3 Mps upload. Approximately 150 student households received Starlink equipment for satellite access and two years of service costs covered by charitable donations. The SpaceX Starlink Mobile Technology project that installed equipment on the school buses expanded on those early successes.
Leadership network member David Stout, an El Paso County, Texas commissioner, faces similar challenges with poor access to high-speed internet in remote and rural areas of his county.
"It was very helpful to learn about Coconino County's agreement with SpaceX because El Paso County also has major gaps in access to Wi-Fi," he said. "There are even areas within the city of El Paso that the two companies that install infrastructure aren't willing to cover. We have rural areas that could also benefit from Starlink for the same reason. We need to look at every option available to make sure we have as much access as possible, and the fact that nobody has looked into Starlink here is something that needs to change."
Related News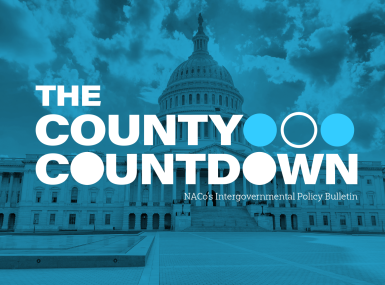 Every other week, NACo's County Countdown reviews top federal policy advocacy items with an eye towards counties and the intergovernmental partnership.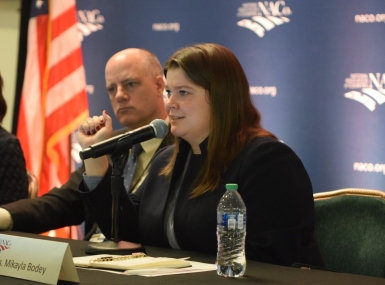 Stories from county officials help members of Congress understand funding needs during negotiations for the next farm bill, which affects a wide swath of rural priorities.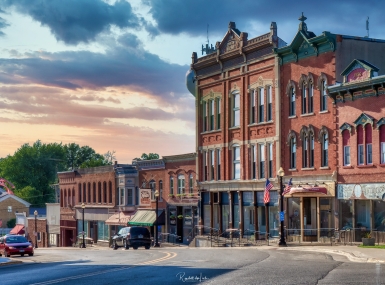 Senators introduced the Rural Partnership and Prosperity Act, bipartisan legislation intended to advance economic development in rural counties and overcome barriers to obtaining federal funding and resources.