Registry matches teacher needs with county funding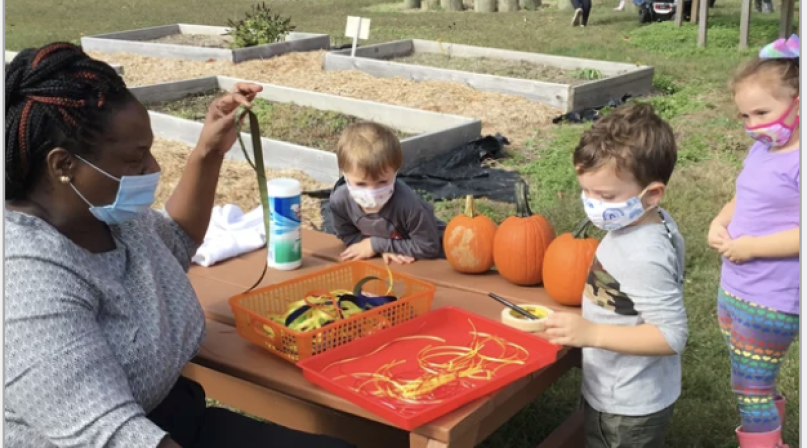 Key Takeaways
Matt Meyer was used to stretching his underfunded school's resources for his middle school math students.
When his Teach for America school got infusions of new resources, they weren't always as welcome as he'd hoped.
"I can't tell you the number of times as a teacher where thousands of dollars were spent on software, or books or a curriculum that were not relevant to my class or my students," he said. "I'd hear from a senior education official, they usually had taught earlier in their career, but after hearing them talk, I'd think 'They have no idea what it's like for me to teach in my classroom, so how could they possibly get me the resources that I need?'"
As the executive of New Castle County, Del., Meyer wanted to change that. When the county tried to figure out how best to spend CARES Act money, he knew the best people to ask were the teachers themselves. The county launched a series of task forces to gauge the needs of different communities, with a particular ear toward front-line employees. And that group was expanded.
"There's a lot of talk about the heroic work that our medical professionals —  police officers, paramedics, fire firefighters have done," Meyer said, "but educators too have been on the front lines, and we've asked them to do extraordinary things. They continue to get students to perform, they have to teach in hybrid settings and they have to keep kids engaged. We are at risk of losing part of a generation of children to learning loss or other things that may spark their interest outside of the classroom.
"They know the kids they're teaching better than anyone, and they're the ones who know what they need."
But that diversity of needs is hard to meet on a large scale. Representatives of the Rodel Foundation of Delaware put Meyer and his staff in contact with DonorsChoose, a New York-based nonprofit that operates like a well-vetted gift registry. Teachers identify up to $1,000 work of materials for specific projects. If the request meets the DonorsChoose standards and the U.S. Treasury Department's allowable uses for the CARES Act, the projects are funded. DonorsChoose purchases the materials for approved projects, so the teachers don't have to handle the money.
"We'd have to spend a lot of money in the right places very quickly," said Max Williamson, New Castle County's special projects manager. "The logistics of it, not to speak of the legal work and the auditing and accounting, was beyond the scope of our staffing."
Larger than Delaware's two other counties combined, New Castle County was the only locality in the state to receive direct CARES Act funding, so Meyer expanded the project to field requests from all schools in the state.
The effort totaled 1,617 projects, accounting for nearly one-fifth of all classrooms and distributing $1.3 million. New Castle County estimated that the projects could benefit up to 50,000 students in the state.
"We were expecting 500 teachers, that's what we thought we could reach in a couple of weeks," said Ali Rosen, DonorsChoose's head of foundation giving.
It was the organization's first project with a county government, and Rosen saw the opportunity to meet teachers' needs in a new way.
"None of those ideas are something a district, county or state would invest in normally," she said. "It was a way for the county to impact thousands of students but allowing each teacher to address their needs, all without burdening the small team there with administrative processes."
Williamson said the hardest part was developing a clear set of criteria for the projects to be funded so teachers felt their requests were being treated fairly.
"We wanted to be totally transparent from the start," he said.
The requests ranged from flexible seating options to cleaning supplies and instructional materials.
One elementary school teacher sought funding for "active seating," which included large rubber balls and stools that moved, all of which helped children expend energy.
"Because of social distancing in the classroom, she couldn't have them get up and do a freeze dance, but 8-year-olds still have a lot of energy," Rosen said.
Meyer took a liking to a classroom's use of bicycle desks, which served the same purpose, but he admitted that despite being an avid cyclist, he still found the most value in more ordinary requests.
"A lot of the best projects weren't the ones that get on the front page," he said. "They're more mundane but they make a difference. They're the ones that make it possible for five to 10 more students to come to school and make it easier for a few more families in each class."
The entire process took six weeks to execute, and although the CARES Act deadline loomed large before it was eventually extended, Meyer said the process could have been expedited to spend the allocated money in time.
Though he was confident in the system, he was buoyed when he saw supplies being used in classrooms, the result of all the planning and execution.
"The good it created, and the creativity it sparked among teachers, it was a huge win for teachers and classes and schools when there weren't many wins," he said. "We, as local leaders, need to be thinking creatively about making sure education can be an exciting opportunity for students."
He hopes the county's success will open the door to additional partnerships between county governments and DonorsChoose. While awaiting federal guidance on American Rescue Plan funding, Meyer said he saw opportunities to continue the project in different areas.
"This gave teachers an opportunity to get resources to teach better at the most challenging time to educate."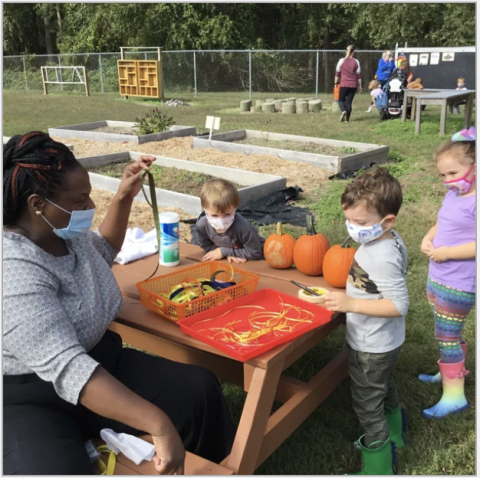 Related News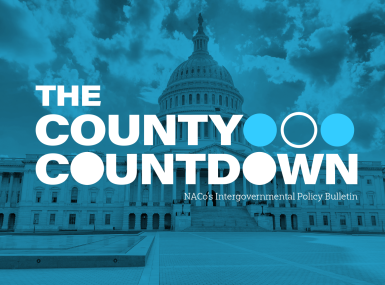 Every other week, NACo's County Countdown reviews top federal policy advocacy items with an eye towards counties and the intergovernmental partnership.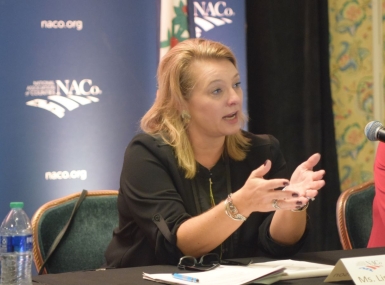 Elected officials can help promote the use of a more holistic approach to combatting substance use disorder.