Piper Kerman minces no words about her good fortune, despite spending 13 months in three federal prisons because of a money laundering and drug trafficking plea. Upon release, a marketing job offer at a friend's telecom company helped her regain her footing and set her on a path back to prison, this time as a writing instructor, and as a speaker and advocate for justice policy reform. All of that is unlikely for most offenders.
"If I didn't have that job waiting for me, I wouldn't be talking to you right now," she told County News, a month before she addresses the NACo Annual Conference in Franklin County, Ohio July 22.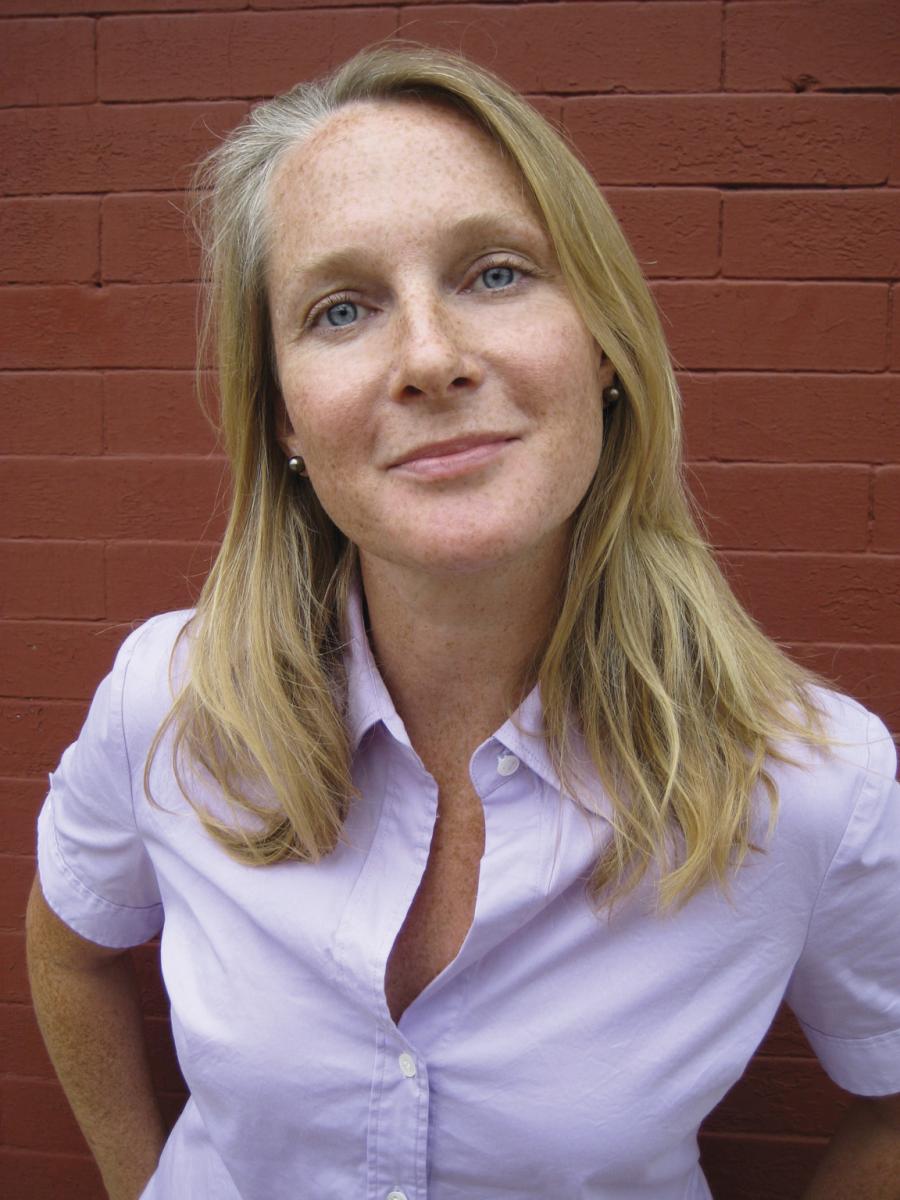 Her 2010 memoir, Orange Is the New Black, was adapted for television in 2013 and recently debuted its fifth season on Netflix. Though the television show spreads its attention among, and has received critical acclaim for, its portrayal of a diverse cast in a series of dramatic storylines, her book focuses on her personal story of adjustment to incarceration. She serves as a consultant for the show and teaches at two state prisons in Ohio.
Following are excerpts from the interview with Kerman.
Comparing Netflix's Orange Is the New Black to her book
When we were starting work on the first season of the show, I had lunch with (producer) Jenji Kohan; she told me the plans they had for the first season. She said, 'I love your book but there's not much conflict in it.'
I understand that film and television depend on externalized conflict, depend on interpersonal conflict of all sorts. The book affords me the opportunity for introspection, to delve into internal conflict that is impossible to put on the screen. It's a substantially different form of storytelling.
What is truly important to me are the themes of the book — race and class and gender and power and friendship and empathy, and all those things — are present in the show, so that is what is truly important.
Learn More
Clearly a hit television series reaches many more millions of people than the best best-selling book could, and it has more Americans thinking and talking about the criminal justice system.
We have chosen to incarcerate more of our own people than any society in human history and that only happened during my lifetime. I simply think if that's how it's going to be, than way more people need to think and talk about it. If the result is more people are thinking and talking and asking questions, then that's tremendous, that makes me very happy.
Reentry after incarceration
It takes a while, even if you're serving a relatively short sentence. The experience of incarceration has a very steep learning curve. Those institutions are worlds unto themselves. By design, most prisoners are cut off from the outside world and that extreme isolation of incarceration makes it harder for people to return successfully.
When I was released, I had $28 in my pocket and a windbreaker in Chicago in March, but I also had a family that was ready to receive me and was well-positioned to make sure I had the things I needed. I had a fiancée who could provide me with safe and stable housing, which is the first step in successful reentry and it's one of the most difficult steps.  For a lot of the women I was incarcerated with, it was not a question that the first roof over their heads, after they left, was going to be that of a homeless shelter.
Six of Kerman's seven one-hour seminars on adjusting to life after incarceration were taught by prison staff with no experience in the subject matter. But that, she said, represents a high-water mark for post-release programming.
The resources seem to be more readily available at a federal facility than many state systems and certainly more than county and city jails. They're some of the most under-resourced correctional facilities that we have. Someone serving time in a county jail is probably physically closer to home than someone who has been sent off to a federal prison, but even in these better-resourced prisons you see a woefully misguided approach to getting folks ready for reentry.
What we see too often is that in correctional systems, the gears are not moving properly to prepare the many people who are moving through the systems to have their best shot at succeeding.
The number one thing I've heard from people who, like me, have a felony conviction, is that the scarlet letter of a felony is a huge impediment in their return to the workforce. We know that there are tens of thousands of statutes on the books that make that more difficult, things like not being able to get a barber's license because you have a felony, nonsensical things.
On the role and position of local jails, and opportunities for county government to improve criminal justice outcomes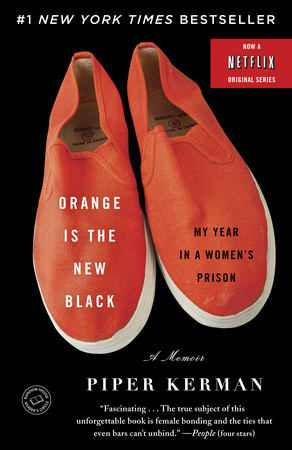 Local jails offer an opportunity, Kerman said, to keep families together, but overcrowding reduces their effectiveness.
If we're going to choose to confine somebody, the closer to home they are, the better; the easier it is for their family friends or whoever they have connections to in the community to visit them.
If a woman from a poor family in the Bronx is incarcerated in Danbury, Conn., she might as well be on the moon, as far as seeing her children is concerned and the likelihood of being visited by them. Most incarcerated mothers never see their children, and that's because of the distance between the prison and where they call home.
People who can maintain connections do better. They have the potential to be connected to community resources and organizations that will provide in some way for a successful reentry process.
Local jails end up being incredible bottlenecks for people who have not been convicted of a crime. They're being held at local jails, at taxpayer expense, often because they are simply too poor for bail or bond.  It's a huge problem and it's a recent area of focus around the country, and I think we're seeing rapid progress in places for bail reform unless incarceration is truly necessary for public safety. This is one of the most important issues for us to confront at the county jail level.
 We can all wrap our heads around the fact that if we get folks out of city and county jails who don't need to be there, then the institutions are going to run much for folks who do need to be there.
When correctional institutions are filled far over capacity, generally the most they can do is try to maintain safety and security, at the expense of rehabilitation for inmates.
The nexus of that all comes back to county government most times because that's where we see decisions about bail and bond happening.
Counties in most states play a large role in funding indigent defense, which Kerman sees as an investment.
When we see people exonerated after serving time,  we know not all Americans can expect that their Sixth Amendment rights to counsel will be respected.
If every American received the representation they deserved, then we would have far fewer people in prison or in jail. Taking that responsibility to deliver indigent defense is one of the most important things that sits with county governments and it would be money well spent.
On rehabilitation and learning from inmates
Kerman began visiting prisons in 2013, which prompted her career change to teaching inmates, after working in corporate and public interest communications.
I found in state prisons there was more rehabilitative work going on than in the federal facility where I was housed (Danbury Federal Prison Camp in Connecticut).
I believe firmly that as a country and a community, we won't seriously consider the better steps we should be taking in the criminal justice system unless we recognize the personal and human impact from that system, that work or don't work. For that, we need to hear from people who are most affected by the criminal justice system: incarcerated people, kids whose parents are incarcerated, families, people who have been victims of crime.
That's how people really understand what the stakes are — when you put it in that personal context. That's why I felt it was important to go back into prison and work with people who are incarcerated and help them develop their skills and talent.
If we want to understand how a 9-year-old gets arrested, we have to actually talk to the person who is now 36 years old, reflecting on his mother's drug addiction and all the other factors that put him into the juvenile justice system.
One of the things we talk about in class is conflict. Conflict inherently makes for an interesting story and the different types of conflict, layers of conflict put nuance on that, and certainly, as you can imagine, our students have had a lot of conflict in their lives and being able to think more critically about their own lives, being able to express the insights that they've learned, can yield some profound results.
Hero 1