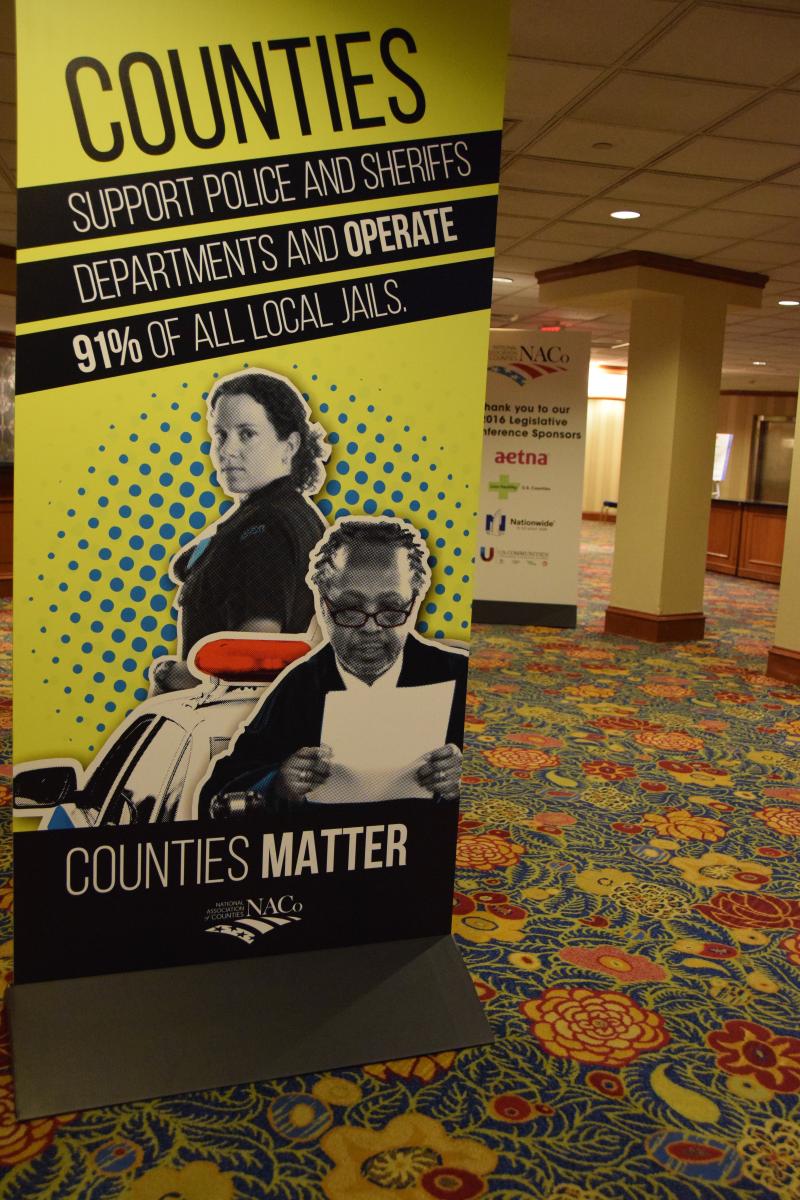 Federal policies matter to counties and counties matter to America.  That was message we brought to Washington, D.C. during NACo's successful Legislative Conference last month.  At the core of NACo's mission is federal advocacy, and the Legislative Conference presented an opportunity like none other, for us to make our county voices heard in Washington.
Thank you to all counties, parishes and boroughs that joined us in advocating for federal policies that impact us and for participating in learning opportunities that will benefit our residents.  We focused on significant policy issues like surface transportation, marketplace fairness, the Payments in Lieu of Taxes and Secure Rural Schools programs and regulations that relate to the environment, human services, justice and county employees.
As part of NACo's Safe and Secure Counties initiative, another major focus was achieving mental health and criminal justice reform.  We announced the creation of a joint national task force on the opioid epidemic plaguing our communities. The City-County Task Force Addressing Heroin and Opioid Abuse is composed of county and city leaders from across the country in partnership with NACo and National League of Cities (NLC). The task force will aim to enhance awareness, facilitate peer exchanges and identify sound policy and partnership solutions. 
We were also pleased to announce at the conference the new "Counties Matter" civic engagement campaign designed to help us tell the county story. This rollout was just the beginning of the campaign, and we hope you will use the Counties Matter materials in your home counties to highlight the critical role we play in residents' lives every day.
In the coming weeks, we will work with state associations of counties to incorporate state-specific data into the Counties Matter campaign.  In the meantime, we encourage you to visit www.naco.org/CountiesMatter to download the national brochure, video and other materials to spread the message that Counties Matter.  
We hope these tools will be particularly useful during National County Government Month coming up in April. They can be very helpful when giving presentations to your local community and explaining not only why Counties Matter, but also why NACo membership is important to our citizens.
There was one word I kept hearing members use to describe the Legislative Conference: energy.  We must leverage that energy and momentum as we continue our year-round advocacy efforts to achieve results for our residents.  Our voice is stronger when we are united, and thanks again to all the county officials who participated.
Hero 1