President-elect Biden, a county government vet, addresses NACo Board of Directors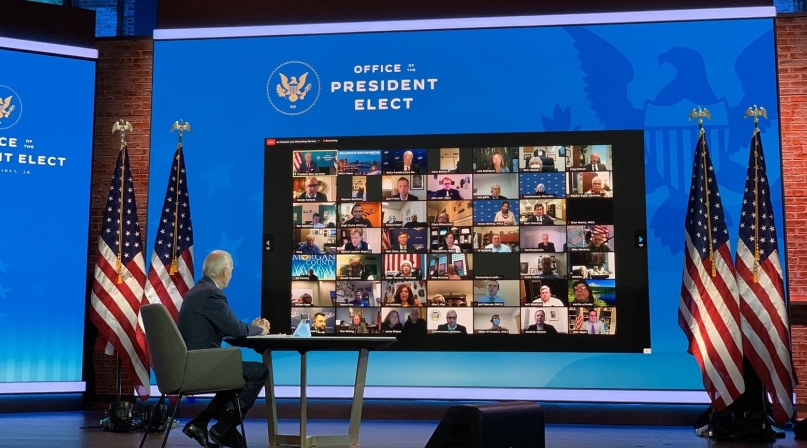 Key Takeaways
If faith in government is going to be restored, it's going to happen at the county level, with federal help, President-elect Joe Biden told the NACo Board of Directors Dec. 4 at its Fall Board Meeting. And working closely with county officials will be a priority, he told them.
In addition to Biden, a two-year veteran of the New Castle County, Del. Council, Vice President-elect Kamala Harris also spoke to members at the remote meeting. Harris served for two terms as district attorney in San Francisco County, Calif.
In addition to hearing from the incoming administration, the NACo Board, called to order by NACo President Gary Moore, judge/executive for Boone County, Ky., also approved a proposal to adopt a remote format and expanded schedule for the 2021 Legislative Conference, approved national policy priorities for the new year and outlined the process and timeline for selecting a South Region representative.
"You are the single most consequential government officials," Biden said. "You represent more people, other than governors, and you have responsibility for things that aren't as clearly understood by the public. That's exactly what you're supposed to do and are doing. You're also the basis on which people have faith or don't have faith in the government — it's all local." 
Though the U.S. Supreme Court gets a disproportionate amount of attention, Biden added, the actions and functions of local county courts will show much more immediate results for most Americans, who also know when the services they need aren't provided.
"What you do, whether you're responsive or not makes them wonder whether government is responsive or not," Biden said. "I think, with all due respect, you sometimes underestimate your consequence."
The COVID-19 pandemic will continue to be the prism through which people will view how much they trust the government, and the actions by Congress and his administration, the support they give state and local governments, will be paramount, he said. Biden is urging Congress to pass a $900 billion relief package during the lame duck session, noting it would have to be the first of several such relief packages.
"The economy is stalling, it remains in the midst of one of the worst economic job crises of modern history, but it doesn't have to stay that way," he said. "If we act now, we regain the momentum to start to build back a better future, and I don't think there's any time to lose."
"The sooner we pass the funding, the sooner we can turn the corner on COVID-19, but any package passed during the lame duck session won't be enough, it will just be a start."
Biden's address to county leaders was the latest in a series of his transition team's consultations with state and local leaders.
He sees a clear consensus, calling for better intergovernmental coordination on dealing with the pandemic, on the medical front as well as on the economic front.
"There's a strong sense of common purpose, a real desire for bipartisanship between the cities, states and counties and the federal government," he said. "There's a strong consensus that we need to move forward in a coordinated way on implementing what works, including federal guidance on universal masking, expanded testing, delivering economic relief to counties, cities, states and their communities sooner, rather than later and with greater flexibility for you all to shore up your budgets and meet your needs — this includes clearer guidance for reimbursements on COVID testing and treatment."
Biden recognized the role counties have been playing in handling local health functions during the pandemic, which include COVID testing, contact tracing, administration of hospitals and long-term care facilities, coroners' and medical examiners' offices and more.
"You haven't made it a partisan issue, it's about the health of your residents," he said, promising to take the same approach in aiding local governments, when he introduced Julie Chavez Rodriguez as his designee for director of the White House Office of Intergovernmental Affairs. "It doesn't matter if you're from a blue county or a red county, it doesn't matter a bit to us. Every American community deserves the full support of the American president as a true partner."
Biden also acknowledged the anonymity in which county officials often operate. As he campaigned for the New Castle County, Del. Council in 1970, he imagined the reaction from the residents when he knocked on their door, asking for their votes.
"They'd look at me and I knew what they were wondering — 'What the hell does the county council do?'"
In addition to hearing from Biden, Board members also took care of NACo business. With the continued stress on county officials during the pandemic likely to continue through next March, a public health order limiting gatherings in Washington, D.C. and the host hotel temporarily out of operation, the Board voted to hold the 2021 Legislative Conference remotely. The format allows for an expanded schedule, broken down as follows:
Late February: Policy steering committee meetings
Early March: NACo Board meeting, with the Board sitting in as the Resolutions Committee
Early March: Federal policy conference,  workshops, plenary sessions and networking opportunities. This includes virtual advocacy with congressional leaders and committees, and senior White House and federal agency officials.
NACo's Virtual Federal Policy Summit in October served as a successful rehearsal for a larger remote conference.
National policy priorities
The Board approved 10 national policy priorities for 2021:
Advocate for additional federal COVID-19 relief in the form of direct, flexible aid to counties of all sizes
Restore the balance of federalism and optimize intergovernmental partnerships
Promote county infrastructure priorities
Promote mental health and substance use treatment and address essential criminal justice reforms 
Boost advanced broadband deployment and accessibility while preserving local decision-making
Support full funding for Payments in Lieu of Taxes and the Secure Rural Schools program
Promote county priorities in future Environmental Protection Agency and other federal rulemaking
Strengthen election security and safety
Enhance community resilience through regional and local disaster preparedness
Promote workforce opportunities and supportive services for county residents in  changing economies.
NACo Executive Committee news
Candidates who wish to run for the office of NACo second vice president should notify Executive Director Matt Chase in writing of his or her intent by Jan. 31, 2021. Contact Jenny Hilscher at jhilscher@naco.org to do so and for a full accounting of guidelines related to campaigning.
With a vacancy on the Executive Committee, NACo's South Region will select an interim representative Jan. 14 to fill six months of Person County, N.C. Commissioner Ray Jeffers' term.
New Board members
Dan Eggleston, chief, Albemarle County Department of Fire Rescue, International Association of Fire Chiefs (IAFC), Affiliate
Judd Freed, director, Emergency Management and Homeland Security, Ramsey County, Minn. and president, International Association of Emergency Managers (IAEM), Affiliate
Robert Gelder, commissioner, Kitsap County, Wash.
Brent Johnson, Assembly member, Kenai Peninsula Borough, Alaska
Joey Manahan, councilmember, City and County of Honolulu, Hawaii
Alexander Mirabella, Freeholder chairman, Union County, N.J.
Greg Puckett, commissioner, Mercer County, W.V.
Tom Tombarello, commissioner, Rockingham County, N.H.
Jonathan Vlaming, associate superintendent, Three Rivers Park District, Minn., National Association of County Park and Recreation Officials (NACPRO), Affiliate
Clay Walker, mayor, Denali Borough, Alaska 
Outgoing Board members
Ikaika Anderson, Honolulu County, Hawaii
Cindy Bobbitt, Grant County, Okla.
Ken Borton, Otsego County, Mich.
Cindy Bulloch, Iron County, Utah
Greg Cox, San Diego County, Calif.
Kenneth Dahlstedt, Skagit County, Wash.
Bryan Desloge, Leon County, Fla.
G. Riki Hokama, Maui County, Hawaii
B. Ray Jeffers, Person County, N.C.
David Landis,  Ketchikan Gateway Borough, Alaska
Timothy McCormick, Ohio County, W. Va.
Jimmy Odom, Cass County, Mo.
Hal Smalley, Kenai Peninsula Borough, Alaska
Chuck Weed, Cheshire County, N.H.
Jack Woodrum, Summers County, W. Va.
James Zwetzig, Morgan County, Colo.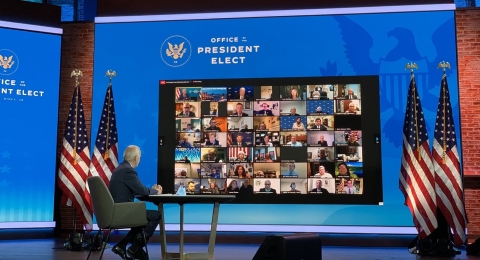 Related News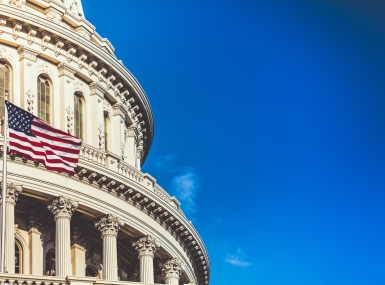 On November 14 the U.S. House voted 336-95 to pass a two-part, or "laddered," Continuing Resolution to extend Fiscal Year 2023 spending and avoid a government shutdown.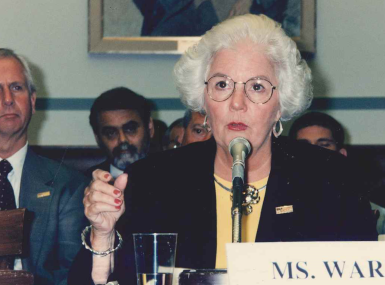 Her involvement with her children's PTAs drove Betty Lou Ward to run for the Wake County, N.C. Board of Commissioners to work to improve schools, libraries and parks.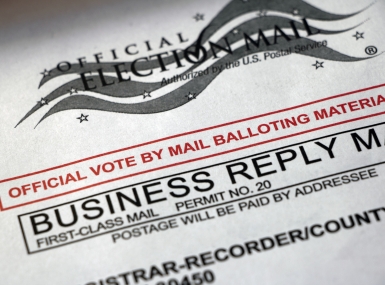 Reps. Katie Porter, Nancy Mace, Kweisi Mfume, Byron Donalds, Gerry Connolly, Brian Fitzpatrick, Eleanor Holmes Norton and Juan Ciscomani re-introduced the bipartisan Vote by Mail Tracking Act to increase transparency of and confidence in mail-in ballots.