Over 100 counties lining up to sue big pharma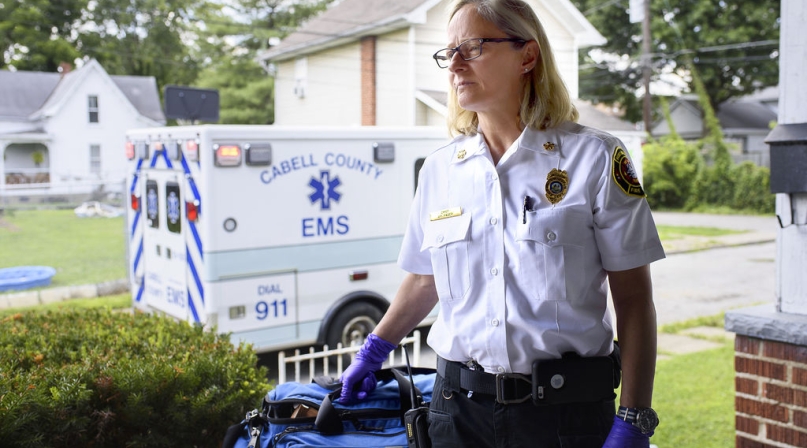 The 1998 tobacco settlement looms over the growing number of counties suing pharmaceutical companies for their marketing of opioid painkillers.
More than 100 counties are suing to recover the costs they have borne in treating or jailing residents addicted to opioid-based painkillers, heroin or fentanyl, due in large part to marketing by several drug companies that obscured how addictive the drugs could be. Twenty-nine Wisconsin counties filed lawsuits Nov. 7, and the same day a 37th Kentucky county joined its state association's effort, with other counties deciding to sue almost weekly. The same day in Texas, Dallas and Tarrant counties filed their suits. Three state associations of counties so far are taking lead roles in coordinating action.
Learn more

Working list of counties suing pharmaceutical companies
The Association of Arkansas Counties is awaiting individual counties to authorize suits and sign engagement letters, after the state's county judges association voted unanimously to support possible litigation. None of the suits are enumerating damages, yet.
At the same time, several state attorneys general have filed suit on behalf of their states. Mark O'Connell, executive director of the Wisconsin Counties Association, said that while that may seem duplicative, the $206 billion tobacco settlement slighted local governments, and separate action was the best way to make sure governments' damages were addressed.
"What rings in the ears of county officials was when the states' attorneys general filed suit and prevailed in a settlement with tobacco companies, the states indicated to local units of government that the states would receive some kind of compensation and then they'll share with the locals," he said. "All of that worked out pretty well except the sharing part. That's where the states forgot. We wish the states well in their efforts, but we as counties have our own costs, our own challenges, our own damages."
The Wisconsin suit targets Purdue, Teva, Cephalon, Johnson & Johnson, Janssen and Endo, among others, and a few doctors.
"We're going to pursue those damages on behalf of each and every county. I expect over 60 (Wisconsin) counties will participate. For Wisconsin counties, we're looking at hundreds of millions in damages. Nationally, we're in the billions."
O'Connell envisions a national effort by state associations to organize their members in suits, rather than a top-down national effort.
"Even an issue like this, it's hard to get 3,069 cats looking the same way," he said.
The legal team
Along with Andy Phillips, who has served as the state association's general counsel for more than a decade, the Wisconsin counties are represented by Crueger Dickinson, of Wisconsin, and Simmons Hanly Conroy of New York, the latter also representing 10 New York counties in their pharmaceutical lawsuits.
Paul Hanly of Simmons Hanly Conroy is, so far, the only attorney to prevail against a pharmaceutical company, when he won a $7.5 million mass action judgment against Purdue in 2004. That also led to a $600 million federal fine and jail time for executives.
When selecting representation for a similar lawsuit, O'Connell advises counties that it was crucial that a firm understands how counties operate.
"We're different from cities, we're different from our friends in the towns, we're different from states, we're very unique," he said. "We're creatures of the state, we perform at the pleasure of the state, we carry out functions for the state, but we incur our own costs. That unique understanding in how social work occurs on the county level is critical if we want to fully understand the costs that we have incurred."
"We want to have as many counties represented by as few legal teams as possible," O'Connell said. "The fewer of them at the table, the more likely we'll have a productive conversation."
Given the number of federal suits involved, a mid-December motion of a multidistrict litigation hearing will consolidate the federal suits for pretrial litigation before one judge, and Phillips expects a decision in early 2018.
"The cases ought to be sited in Wisconsin given the number of counties that are involved now," he said.
Counties signing on
Eau Clair County is one of the Wisconsin counties suing.
Board Chairman Gregg Moore said it was important to hold drug companies responsible for their role in the crisis, but acknowledged it was still difficult to do so.
"Pharmaceutical companies do a lot of good work; they create a lot of vital medicines that mean the difference between life and death for a lot of people," he said. "But in this case, their product has caused ongoing damage in terms of lives lost and the services counties have to provide."
Moore said the attorneys working the case on a contingency basis reduce the financial commitment on the part of counties and make the choice to join the lawsuits easier.
Contingency fees for attorneys range between 25-30 perent.
Phillips said legal action wasn't entirely the last resort for counties seeking relief, but it may be the most direct.
"We've heard from membership that the opioid epidemic is busting budgets," he said. "We view litigation as not the only way to get them help but certainly one of the primary ways to get member counties some direct assistance as it comes to battling this epidemic."
O'Connell says it's a no-brainer for most, and that state associations would assist in assessing damages.
"If you exist in the United States as a unit of local government, you have incurred damages," he said. "Some may look at this and say we're a low population county, it may not be worth it for me to review records over 20 years to figure out how much we've spent, but more than likely they'll look at it and say it's worthwhile."
In early 2017, Santa Clara and Orange counties in California settled with Teva for $1.6 million, which will fund substance treatment and education efforts.
County costs
In Marathon County, Wisconsin, a jail built to house 182 inmates has been averaging 420 in 2017, and even more have been sent to neighboring county jails to the cost of $1.2 million per year. On top of drug possession charges, addicts often resort to burglary and theft to fund drug habits.
"That's only part of it, you have additional costs of social workers, the cost to the county is just astronomical," said Kurt Gibbs, chairman of the county's Board of Supervisors. "They're costs we never expected years ago that are now becoming routine."
By late October, Marathon County's costs for out-of-home placement services for children of addicted parents in 2017 is already $456,000 over 2016's entire year budget.
Urban counties, too
Tarrant and Dallas counties are two of the largest in the county, and their participation is a harbinger of other large urban counties' involvement. The topic got attention last month at the Large Urban County Caucus Symposium in Salt Lake County, where a panel of experts discussed suing opioid manufacturers and distributors.
"Where the political and regulatory processes have failed, the courts are sometimes the last resort for trying to get some kind of compensation," said moderator Teneille Ruth Brown of the SJ Quinney College of Law at University of Utah.
Counties considering whether to sue an opioid manufacturer or distributor should plan to go to trial, said Danny Chou, assistant county counsel, Santa Clara County, California Counsel's Office, where he oversees impact litigation.
"We go into every lawsuit that we file with the assumption that we are going to go to trial," he said. "We find that in order to litigate against these large corporate defendants, if they don't believe you're willing to go to trial, they'll just run all over you."
Harriet Ryan, a reporter for the Los Angeles Times, who is part of a team at the newspaper reporting on the opioid crisis, said that drug manufacturers have armed themselves with information about alleged illicit activity involving their prescription opioids, but have done little to stop it, in order to continue to make profits.
The newspaper published a series of articles last year about the opioid epidemic, focusing on Purdue Pharma, a manufacturer of OxyContin. Among the report's findings:
In 2007, the U.S. Justice Department and several states reached a settlement with Purdue Pharma for its early marketing of OxyContin which claimed the drug was less addictive than it actually was, reaching a $600 million settlement.
The reporters found there was a "duration" problem with OxyContin, where it wears off early in many patients, fostering addiction, and making people "accidental addicts."
Illicit trafficking of OxyContin showed involvement by drug dealers and gangs. "Our investigation showed that this company, with its beautiful headquarters in Stanford, Connecticut, collected lots and lots of evidence of suspected trafficking of its pills. In many, many cases they never turned it over to law enforcement. They did not stop the flow of their pills into 'dirty' pharmacies that were fueling our national problem."
What's happening now that sales of opioids are falling? The family that owns Purdue has a strategy for replacing their lost revenues by selling pills in China, Latin America and Africa, using a lot of the same tactics they used here.
The opioid crisis "reveals so much that's broken in our system and so many failures," Brown said. "Failures in regulatory law, failures in our response, failures in regulating doctors and pharmaceutical companies. There isn't one corner of society that is immune."
Related News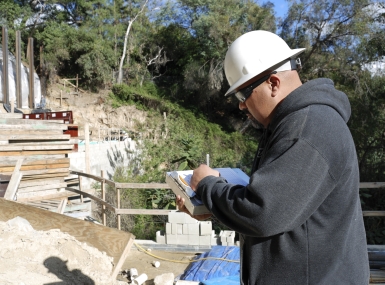 Counties can use this funding to advance hazard-resistant construction while increasing their competitiveness for future infrastructure grants.
The U.S. Federal Emergency Management Agency is making nearly $2 billion available for state and local governments through the Flood Mitigation Assistance and Building Resilient Infrastructure and Communities grant programs, enabling engagement in pre-disaster mitigation activities.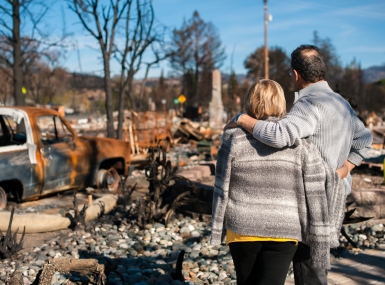 FEMA announces 483 Community Disaster Resilience Zones, offering resources and technical assistance to counties to enhance disaster preparedness and resilience, following the enactment of the Community Disaster Resilience Zones (CDRZ) Act in December 2022.