---
Problem: Reporting for jury duty is sometimes a lengthy, costly and cumbersome process for counties and residents.
Solution: Travis County, Texas shortened the jury selection process by creating its own online program.
---
Jefferson County, Texas saved $75,000 on postage and the jury impaneling process last year after it began using an online jury system.
"It's been very effective," said the county's District Clerk Jamie Smith. Now instead of impaneling hundreds of residents in what he calls a "cattle call," where they need to show up, stand in line and talk to the judge about why they might have a scheduling conflict, they can communicate that information online.
Learn More

Contact Nancy Howell at 512.854.6403.
It not only saves time, but money: The county doesn't have to pay them the daily jury rate of $6, even to those who don't stay to serve on a jury.
The program was developed by its neighbor to the west, Travis County. With a population of nearly 1.2 million, Travis County summoned 169,133 residents for potential jury duty last year for 1,431 trials.
"They sold it to us for a whopping $10 and our IT folks built around it," Smith said. Some companies charge $100,000 to install the program and another $20,000 a year to maintain it, he said.
So while some county residents might moan and groan when they're called for jury duty, there's no reason why the process has to be a courtroom drama a la Perry Mason or A Few Good Men. Some local governments, including Jefferson County and Travis County, are making the whole process a lot easier for everyone involved.
Travis County's IT staff, with input from judges and the district clerk's office, created their online system dubbed "I-Jury," introducing it to the public March 1, 2002. "We went online and I think within an hour or two we got our first registration," said Nancy Howell, who manages the system. Travis County spent $250 for the purchase of a security certificate which allowed the encryption of juror data over a secure channel and county employees in the IT department developed and continue to maintain the system.
Before 2002, the county would rent out enormous halls where hundreds of potential jurors would report. "The old system was basically people driving in and going to these rental halls," Howell said.
"Back in the day, I'd have to get ready a couple of days in advance, with folders, everything printed out," she said. "We would have two sessions, one in the morning with 500 people all coming in at the same time in the morning and more in the afternoon and take employees out of the office. Now, all of that is gone."
People called for jury duty now register for jury service and receive jury orientation by hopping online. It allows them to bypass the tedious process of gathering in a big hall. Instead, they report directly to a courtroom for the preliminary examination to determine the competency of a juror.
Registration takes about 10 minutes, with residents filling out a questionnaire. The system also allows potential jurors to let the county know about any conflicting dates so the county can schedule them appropriately. For anyone who doesn't have a computer or internet access, they can register at a public library.
The online processing skips the cattle call for jurors.
By 2008, 90 percent of potential jurors were using it instead of reporting in-person, Howell noted.
Savings are approximately $250,000 per year including not having to pay $6 to each juror who reported in person for impaneling prior to being assigned to a court, Howell said. The county also does not have to pay to rent a center where hundreds of potential jurors used to gather to be vetted. Travis County was also saving money internally since district clerk and judges staff did not have to travel to another location, or print and distribute information or brochures.
"Fewer people are missing work," said Velva Price, district clerk. "The first time they are going to show up is on the actual day of their assignment. It saves time and gas."
The county's IT staff continues to tweak the system to make improvements. "We've had a lot of additions that have come about," Howell said. "We used to have to look at each and every email, but now, everything is completely automated."
Another recent innovation is the ability for the county to text prospective jurors if a case gets dismissed. "When a case cancels, with jurors coming in at 1 p.m. and attorneys settling at 9 a.m., we're able to text or email them, and cancel it so you don't even have to come in," Howell said.
The Travis County district clerk received several awards as a result of I-Jury, including a Best Practices Award for Innovation from the Texas Association of Counties and the Best of Texas Award for Best Application Serving the Public, from the Center for Digital Government.
See the I-Jury website here: http://bit.ly/2Gu5BZI
For more information, contact Nancy Howell, jury management/passport director in the office of Travis County District Clerk Velva Price at 512.854.6403.
Hero 1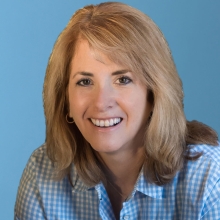 About Mary Ann Barton (Full Bio)
County News Editor & Senior Writer
Mary Ann Barton is the County News editor and senior staff writer and is returning to NACo after previously working at the association. She comes to NACo after covering local news for Patch.com in Northern Virginia.
---
More from Mary Ann Barton
---