CALIFORNIA
After five months, the SAN DIEGO COUNTY Board of Supervisors ended its public health emergency for a Hepatitis A outbreak.
The disease killed 20 people and infected 577 others. In the four weeks leading up to Jan. 22, The San Diego Union-Tribune reported, there were no new cases. (See San Diego County deploys 'boots on the ground,' for hepatitis outbreak).
COLORADO
Instead of throwing out old inmate uniforms, bed sheets and pillow cases from the JEFFERSON COUNTY Jail, inmates are now sewing the materials together to make patchwork beds for homeless dogs and cats at Foothills Animal Shelter, The Denver Post recently reported. "This is a project that allows the inmates to develop soft skills and contribute to society," Rob Reardon, detention services division chief with the Sheriff's Office, told the newspaper. So far, three inmates have learned to sew and about 50 beds have been donated to the shelter. "To me, sitting here, sewing and making these dog beds helps me focus on my inner self instead of everyone else around me," an inmate told the paper. "I sit here in my own little world, and it teaches me a lot of patience."
FLORIDA
HILLSBOROUGH COUNTY is taking a second look at ordinances aimed at teen parties after a recent party ended with a fatal shooting. Party planners are apparently skirting the law by holding parties in unincorporated parts of the county that allow party-goers of any age whereas the city ordinance specifies ages. Commissioner Sandy Murman told the Tampa Bay Times, "I think this might even be something we work with the city on and try to adopt, maybe, some kind of uniform policy on these places because they are dangerous."
ILLINOIS
McHENRY COUNTY has two officials who will represent it as part of a new economic development organization called the Chicago Regional Growth Corporation. Board Chair Jack Franks and Board Member Michael Skala will join other leaders to drive public and private partners to generate growth across the region. "If the cooperation that was forged in the effort to pitch the Chicago region to Amazon for its second headquarters showed us anything, it's that we can take job creation and economic development to a new level — a level that benefits everybody — if we work together," Franks said. The organization also includes leadership from COOK, DuPAGE, KANE, KENDALL, LAKE and WILL counties and Chicago.
IOWA
Following on the heels of LINN COUNTY, JOHNSON COUNTY will become the second county in the Hawkeye State to incentivize private solar development through volume purchasing prices, according to a recent report by The Gazette. "The county is committed to using renewable energy, particularly solar, to power its buildings," said Becky Soglin, Johnson County's sustainability coordinator. Solarize Johnson County will help residents get involved in a focus on sustainability and green power. The Board of Supervisors, as well as the county's departments of planning, development and sustainability, public health and conservation are all partnering on the program, which offers bulk solar prices for individual installations.
MARYLAND
► Within an hour of going into service the morning of Jan. 21, HARFORD COUNTY's first county-owned ambulance responded to its first call. Previously, all emergency medic units in the county have been operated by one of the local volunteer fire and EMS companies or by the Harford Volunteer Fire & EMS Foundation, which is run by the volunteer companies' umbrella organization but also subsidized by county government. The second ambulance will go into service in July, according to The Baltimore Sun, and will be part of a plan to create a county-run EMS, to meet the needs of the county's aging population.
The call was for a person in respiratory distress, and the patient was safely transported to the hospital.
► Maryland Gov. Larry Hogan (R) is hoping to attract Amazon's attention with a $5 billion-plus plan to encourage the company to choose MONTGOMERY COUNTY as its second headquarters site. The county is among 20 finalists hoping to be chosen for the site. Collectively, Northern Virginia counties, ARLINGTON, FAIRFAX and LOUDOUN, also made the finalists list.
Hogan's plan calls for providing a state income tax credit equivalent to 5.75 percent of wages for each new qualifying headquarters' job for 10 years. Other incentives include a state and local property tax credit, with the state offering to reimburse the county for half of the property tax that would have been collected from the company, and an exemption from the sales and use tax for construction materials used to build the project.

MICHIGAN
OTTAWA COUNTY is asking residents what they think about the county's plans for acquiring and developing a 353-acre dune property, Michigan Live recently reported. Thanks to state grant funds of $8.4 million and the property owner's donating 25 percent of the property value ($11.22 million) to serve as local matching funds, the total cost to the county would only be $28,000. Ottawa County Parks Director John Scholtz called it an "amazing opportunity" to preserve a huge section of Lake Michigan dunes and link more than 2,000 acres of parks and preservation areas along the lakeshore.
NEBRASKA
The DOUGLAS COUNTY Assessor/Register of Deeds' Office has debuted a user-friendly, web-based land-records-management system for public use. It's the first such system in the state, and its introduction fulfills a decade-plus-plan by Assessor/Register of Deeds Diane Battiato expand her office's online presence.
"Today, we can proudly make available to our users a comprehensive, state-of-the-art land-records-management system that provides a full spectrum of electronic-records-management services, such as auto indexing, e-recording, 24/7 records accessibility, and public-access county links," she said upon the launch of the new system.
NEW YORK
► Bar staff members in ULSTER COUNTY will be trained to predict and prevent sexual assaults through the county's Bystanders of Sexual Assault Program. The training will help staff members to recognize some of the warning signs and to be able to understand exactly what steps they can take to be effective and be preventative.
► WESTCHESTER COUNTY will eliminate bail in most misdemeanor cases. There may be exceptions to the new guidelines such as cases involving domestic violence, sex crimes, child abuse, elder abuse and assault cases; cases where the defendant injures a police officer, firefighter, EMT or other first responders, or violently resists arrest; cases where the defendant has a prior sex crime conviction – felony or misdemeanor; cases where the defendant has a pending felony case, or multiple pending misdemeanor cases; cases where the defendant is on parole, probation, or supervised release; or cases where the defendant has prior bail jumping charges or a history of warrants.
TEXAS
In addition to its emergency communications capacity, BRAZOS COUNTY's Emergency Communications District can now accept non-emergency messages via text message. The text capability expansion was an acknowledgement that mobile phones have become a primary mode of communication for most people, and a way to include photos with reports that don't need immediate attention, like loose dogs or noise complaints, KBTX News reported.
VIRGINIA
FAIRFAX COUNTY is ending its agreement with federal immigration officials to hold inmates longer than their criminal jail sentence. Since 2012, the county has been keeping inmates wanted by Immigration and Customs Enforcement (ICE) for up to 48 hours to facilitate the possibility of deportation. ICE requests must now be accompanied by a criminal detainer issued by a court, WTOP News reported. The official termination date of the intergovernmental agreement will be March 23, after the mandatory 120 days notice.
WYOMING
The PARK COUNTY Sheriff's Office is printing ID cards for kids, which parents can give back to police if their child is lost. Parents were asked for permission to photograph and fingerprint their children, and the child's name, birth-date, height, weight, and eye color are added to the card, KCWY News in Casper reported.
---
News from Across the Nation is compiled by Charlie Ban and Mary Ann Barton, senior staff writers. If you have an item for News From, please email cban@naco.org or mbarton@naco.org.
Hero 1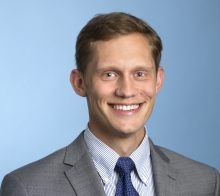 About Charlie Ban (Full Bio)
County News Digital Editor & Senior Writer
Charlie Ban is the County News digital editor and senior writer.
---
More from Charlie Ban
---