NACo program will advance arts-based economics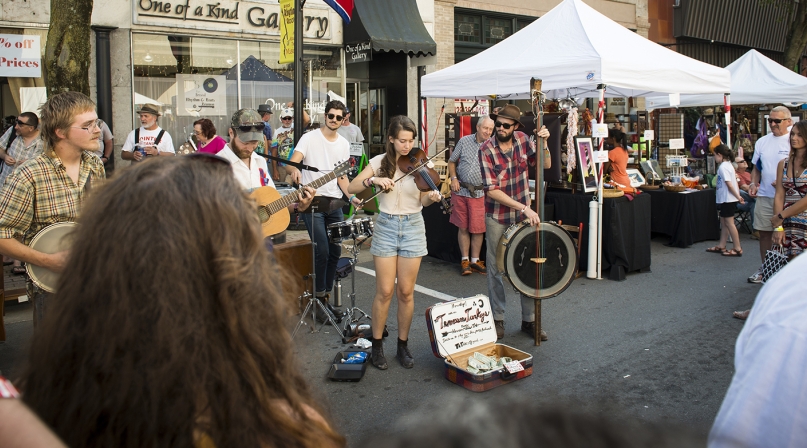 NACo, in partnership with Americans for the Arts, has received a $100,000 Our Town grant from the National Endowment for the Arts to train county leaders to advance arts-based economic development in rural and mid-sized counties across America. The program is scheduled to launch this fall.
Complementing NACo's vision to achieve healthy, vibrant and safe counties, the arts can provide a window of opportunity into many of the issues counties tackle on a day-to-day basis, including economic and community development, public health, and justice and public safety.
Learn More

A call for applications will be released on NACo.org in early fall. Please note that teams will be required to represent counties with populations of 250,000 or fewer, and will be asked to include at least one county official, one county or local arts agency leader and one local business leader.

If you are interested in participating in the Challenge, please contact Jenna Moran to be notified when the application is available
When then-President Betty Lou Ward established the NACo Arts & Culture Commission in 1998, she stated, "in an age of limited resources, the arts are sometimes viewed as unnecessary and inconsequential. But from economic development to juvenile justice to education, the statistical evidence illustrates that attention to and participation in the arts makes a difference."
Americans for the Arts' newly released Arts & Economic Prosperity 5 study reaffirmed this statement 20 years later when it announced that "the nonprofit arts and culture industry generated $166.3 billion of economic activity during 2015 — $11.9 billion in total government revenue."
Many counties across the nation already invest in arts-based economic development, both directly and indirectly, as a means of developing economies, building and preserving communities and enriching the health of American cultural and intellectual life. County-led work in this space spans from public space design to the preservation of historic buildings to the encouragement of arts education—from elementary school to county jails—to cultural events that draw visitors from across the region, nation and globe.
Counties also invest in the arts through local ordinances, tax incremental financing, the inclusion of design metrics in community planning and support for local arts and culture events and non-profits, to name a few.
Through the Creative Counties Placemaking Challenge, NACo will engage teams of county officials and local arts professionals to continue to build creative placemaking capacity among local governments. Selected teams will attend an in-person workshop designed to provide teams with the baseline knowledge of how to apply creative placemaking as a strategy to address local challenges. At the workshop, teams will participate in skill-building sessions, panel discussions and tours of successful creative placemaking projects. They will have the opportunity to focus on their own local strategies in working sessions and will leave with:
a realistic action plan to address their identified challenges
improved hard and soft skills around creative placemaking, collaboration and partnership building, and
a dedicated peer network and mentor structure to support continued engagement and learning.
Follow-up technical assistance and mentoring will also be offered. NACo also will host a creative placemaking forum at NACo's 2019 Legislative Conference, which will be open to the public.
This cross-sector, team-based approach will ensure that county officials, county and local arts agencies and other stakeholders—many of whom do not work together regularly—can gain a deeper understanding of each other's abilities and goals for their community. County officials specifically will gain insight into how to integrate the arts with local land use, transportation, housing, social equity and economic development. Strengthening these relationships will build capacity for sustained creative placemaking work at the local level.
Our Town is the NEA's signature creative placemaking program that supports partnerships of artists, arts organizations, and municipal government that work to revitalize neighborhoods, encouraging residents to identify and build upon their local creative assets.
Related News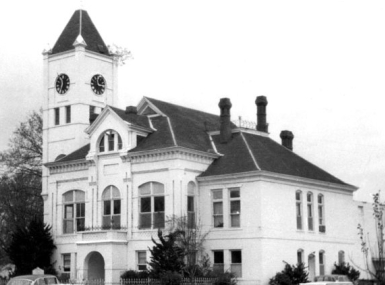 A ghost appears to have been occupying Desha County, Ark.'s courthouse, stymieing the clocktower and causing general unease.