County podcast on death investigations proves popular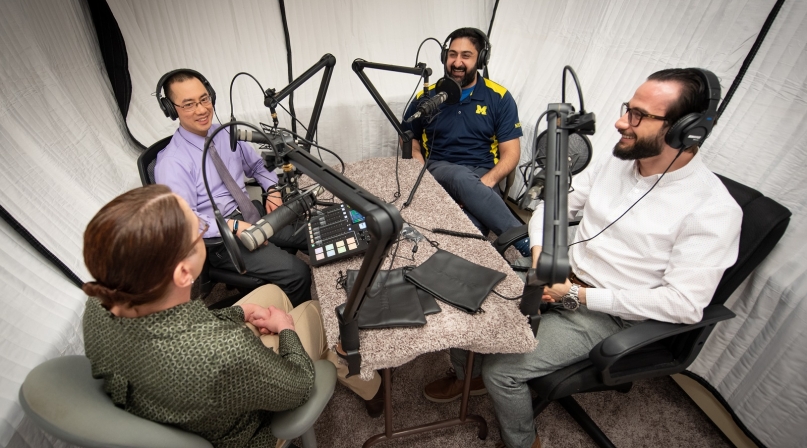 Key Takeaways
Every morning when Milad Webb, an assistant medical examiner, comes to work at the Wayne County, Mich., Medical Examiner's Office, he and the other pathologists view a docket that lists the cases for the day.
In addition to performing autopsies, the pathologists are using their knowledge and skills to add a new task to the docket: Podcasting.
The Wayne County Medical Examiner's Office, located in Detroit, launched "Detroit's Daily Docket," a 30-minute to 60-minute biweekly podcast that features four of the office's pathologists discussing a variety of forensic pathology topics.
The podcast, which launched in Feburary 2020, aims to increase the community's awareness about the job of a medical examiner and how they serve the community, as well as educate listeners about the medical aspects of death investigation.
Learn More
It's a job that is in short supply in many counties. Twelve years ago, the National Research Council issued a warning that there were fewer than 500 forensic pathologists in the country, The New York Times reported. That's a number that couldn't cover half the annual deaths that require autopsy, the newspaper pointed out.
Since then, the opioid epidemic has increased caseloads drastically.
Webb said while the field of forensic pathology has existed for a long time, very few people know about the job of a forensic pathologist.
"The community always has some great questions about what happens during an autopsy or explanations for what tests were performed," he said.
Webb said there are limited online resources to find answers to questions about the field and many people do not know how to reach the medical examiner's office.
"It's a great opportunity for us to educate the public, let them know we are here, what kind of integral role we play in the community as well as answering a lot of questions they have," he said.
According to Webb, many individuals have questions about the death of a loved one or how current public health matters such as the opioid crisis or the coronavirus may impact them. The podcast allows the pathologists in the medical examiner's office to take questions from listeners and hear suggestions for future topics.
"Detroit's Daily Docket" is produced in partnership with the University of Michigan, which partnered with the Wayne County government to run the medical examiner's office, Webb said.
"That puts us in a very unique position to have the flexibility of resources to be able to do things like the podcast," he said.
Podcast episodes cover a variety of topics including gunshot wounds, the opioid crisis or death by asphyxiation.
"We want to talk about some of those things and how if a medical examiner comes out and says, 'We think this is a suicide,' what is our confidence in knowing that?" Webb explained. "I think it would give some people some insight into the situation."
Omar Rayes, assistant medical examiner at the Wayne County Medical Examiner's Office, said the four pathologists independently launched "Detroit's Daily Docket" after Deputy Chief Medical Examiner Leigh Hlavaty made an appearance on a different podcast, which inspired them to start their own. 
Assistant Medical Examiner Lokman Sung built a podcast room in an unused office and added curtains, soundproofing material and equipment for recording.
Each pathologist focuses on a different task to keep the podcast running including writing scripts for each episode and managing social media accounts.
Rayes runs the digital aspects of the podcast and ensures it is available on all podcast platforms. He also helps organize the social media posts.
"We all work as a team to bring it to life and we're very proud of our podcast," he said. "It's getting over 1,000 listeners for the first episode. That was the introduction one so I'm sure we'll get more listeners as we go with the next episodes."
Rayes said that forensic pathology is often misrepresented when television shows and movies portray inaccurate scenes.
"Our main goal of the podcast is to deliver a real and more accurate picture of our job and hopefully encourage those who are interested in forensics in general to seek an opportunity to work in this field," he said.
Both Webb and Rayes emphasized that the podcast provides information to prospective forensic pathologists and medical examiners to learn about the job and the education required to work in the field.
"I think it's unique because it is the first podcast to have real forensic pathologists talking about forensic pathology," he said.
The podcast will occasionally feature guests including Jeffrey Jentzen, who was the medical examiner in Milwaukee County, Wis., during serial killer Jeffrey Dahmer's murders.
"We'll get to cover a case if you're dealing with somebody who is a serial killer or somebody who has disembodied human parts," Webb said.
"Detroit's Daily Docket" is available on all podcast platforms.
"Forensic pathology is there not just to serve the people who have died, but it's there to serve the people who remain behind," Webb said. "That is the most critical responsibility we have, to those loved ones who are left behind."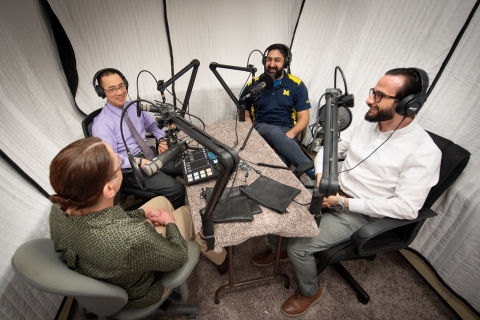 Related News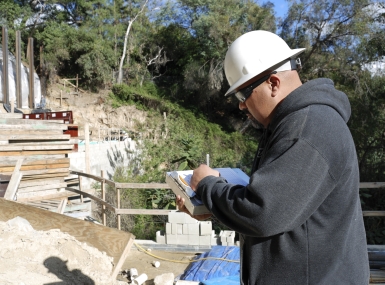 Counties can use this funding to advance hazard-resistant construction while increasing their competitiveness for future infrastructure grants.
The U.S. Federal Emergency Management Agency is making nearly $2 billion available for state and local governments through the Flood Mitigation Assistance and Building Resilient Infrastructure and Communities grant programs, enabling engagement in pre-disaster mitigation activities.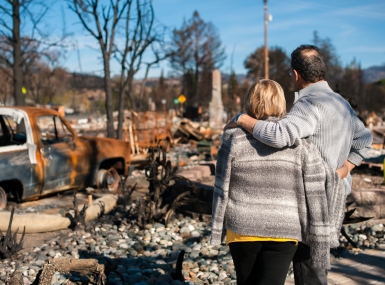 FEMA announces 483 Community Disaster Resilience Zones, offering resources and technical assistance to counties to enhance disaster preparedness and resilience, following the enactment of the Community Disaster Resilience Zones (CDRZ) Act in December 2022.