County crisis center provides alternative to jail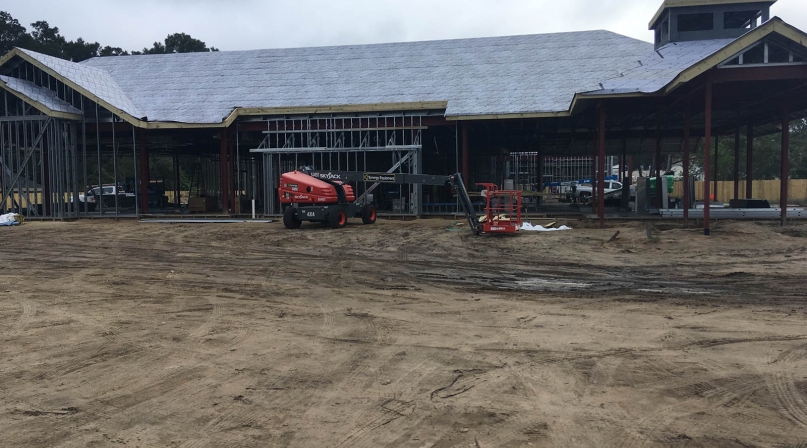 Key Takeaways
A Behavioral Health Crisis Center is under construction in Chatham County, Ga., to help individuals who are mentally ill or have substance use disorders stay out of jail.
A few years ago, the county was working on a strategic plan and found that around 48 percent of their annual operating budget was spent on the Chatham County Detention Center, the courts and the sheriff's department, said Chatham County Commissioner Helen Stone.
Recidivism rates are high for low-level offenders throughout the county, she noted. In 2016, the recidivism rate was 46.5 percent; in 2017, it dropped to 45.6 percent and in 2018, it went back up to 46.5 percent, according to Chatham County Strategic Planning Administrator Tara Jennings.
Learn More
"In looking at this, we felt like something had to be done," Stone said.
 Chatham County is part of NACo's Stepping Up Initiative and looked at creating a crisis center as a strategy to reduce the number of individuals who are booked into the local detention center with mental illness and substance use disorders. 
Behavioral health crisis centers are created by the Georgia General Assembly. Jennings described the center as a "free-standing, psychiatric emergency service" for adults.
Chatham County's Behavioral Health Crisis Center is a $7 million facility and the first of its kind in the county. Funding is primarily set aside by the Georgia General Assembly, Jennings said.
A portion of that required a local match and the county agreed to put in 10 percent, or $700,000, for 10 years. Chatham County will pay for the operations of the facility through Gateway Community Service Board, a public community-based organization that focuses on comprehensive community services for mental health, substance use disorders and developmental disorders.
The center, which is expected to open around March 2020, is a 2,200-square foot facility that will include 24 crisis stabilization beds and six temporary observation beds.
It will be open 24/7, 365 days per year and have a maximum stay of 30 days.
The center will provide medical services, connect individuals to the county's housing department and provide connections to employment opportunities, Stone said.
Individuals may check themselves into the center or be brought in by family members or law enforcement.
Arresting officers will make the determination if an individual should be taken to the crisis center for a misdemeanor crime.
Stone said the environment of the center will not be the same environment as a jail and with a limited number of individuals, there will be improved coordination of services.
"If you suffer from a mental illness, I would think a jail would be a very scary place to be," Stone said. "… I don't think it should be treated any differently than cancer or any other disease."
The center will provide more than 80 jobs, with 70 percent of those new to the county, Jennings said.
Chatham County has also partnered with Mercer University to make part of the crisis center an in-patient training facility for the Savannah Psychiatric Residency Program, she said.
"We are hoping this will get individuals more on track with the most appropriate services they need and will prevent them from committing a crime that results in them being put in the detention center long term," Jennings said. 
Chatham County Sheriff John Wilcher said the center will be helpful to him at the jail.
Many individuals, he noted, are coming to the detention center for minor charges and are not taking their medications.According to Wilcher, it costs $70 per day to house an inmate in jail.
"It's going to fill a lot of voids that we've had here before, because you don't have anywhere to take these people who are actually not criminals," he said.
Stone said unlike the jail where individuals lose their Medicaid benefits, those at the crisis center will be able to keep their benefits.
"The thing that I'm proudest of about this is that not only will the police officers have a place to take an individual who needs help," Stone said, "but here's the opportunity for them to also get help."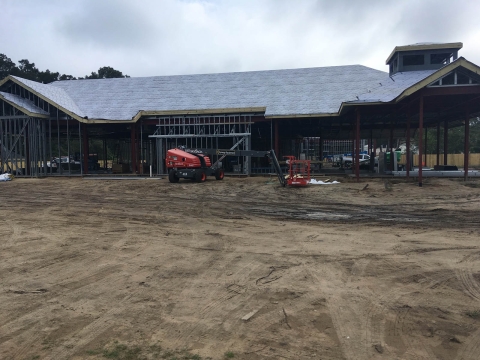 Related News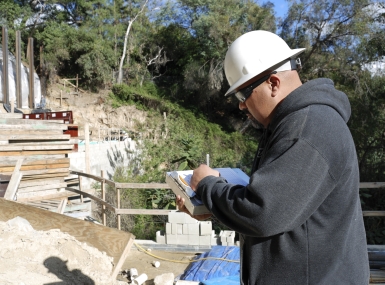 Counties can use this funding to advance hazard-resistant construction while increasing their competitiveness for future infrastructure grants.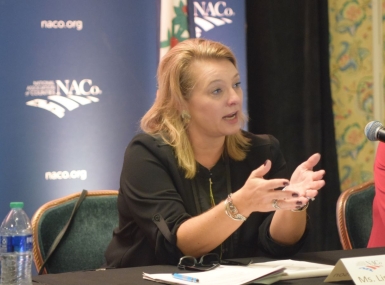 Elected officials can help promote the use of a more holistic approach to combatting substance use disorder.