Convened in March 2019, the National Association of Counties (NACo) and National Sheriffs' Association (NSA) joint task force is made up of NACo and NSA members representing county leaders, law enforcement, judges, prosecutors, public defenders, behavioral health and veterans' services, who- over the next few months- will be dedicated to exploring and raising awareness about the impacts of the the Medicaid Inmate Exclusion Policy (MIEP), a federal policy  strips federal health and veterans benefits from individuals upon admission to jail – not upon conviction, and its contribution to the national behavioral and mental health crisis as well as rates of recidivism in our local jails.
About NACo

The National Association of Counties (NACo) strengthens America's counties, including nearly 40,000 county elected officials and 3.6 million county employees. Founded in 1935, NACo unites county officials to advocate for county government priorities in federal policymaking; promote exemplary county policies and practices; nurture leadership skills and expand knowledge networks; optimize county and taxpayer resources and cost savings; and enrich the public's understanding of county government.

About NSA

The National Sheriffs' Association is one of the largest associations of law enforcement professionals in the U.S., representing more than 3,000 elected Sheriffs across the nation, and with a total membership of more than 20,000. NSA is a non-profit organization dedicated to raising the level of professionalism among Sheriffs, their deputies, and others in the field of law enforcement, public safety, and criminal justice. Throughout its 78-year history, NSA has also served as an information resource for all law enforcement, as well as state governments and the federal government.

Task Force Members

| | | | |
| --- | --- | --- | --- |
| Co-Chair: Hon. Nancy Sharpe | Commissioner | Arapahoe County | Colo. |
| Co-Chair: Hon. Greg Champagne | Sheriff | St. Charles Parish | La. |
| Delrice Adams | Executive Director | Cook County Justice Advisory Council | Ill. |
| Hon. Michael Adkinson | Sheriff | Walton County | Fla. |
| Hon. Claudia Balducci | Councilmember | King County | Wash. |
| Hon. Kathryn Barger | Supervisor | Los Angeles County | Calif. |
| Hon. Roy Charles Brooks | Commissioner | Tarrant County | Texas |
| Hon. Brett Clark | Sheriff | Hendricks County | Ind. |
| Hon. Jerry Clayton | Sheriff | Washtenaw County | Mich. |
| Hon. Thomas Dart | Sheriff | Cook County | Ill. |
| Hon. Jerry Demings | Mayor | Orange County | Fla. |
| Hon. John Flynn | District Attorney; Member of the Board of Directors, National District Attorneys Association | Erie County | N.Y. |
| Hon. Daron Hall | Sheriff | Davidson County | Tenn. |
| Hon. Michael Heldman | Sheriff | Hancock County | Ohio |
| Hon. David Hudson | Judge | Sebastian County | Ark. |
| Hon. Clay Jenkins | Judge | Dallas County | Texas |
| Hon. Peter J. Koutoujian | Sheriff | Middlesex County | Mass. |
| Hon. Steven Leifman Associate Administrative | Judge, Eleventh Judicial Circuit of Florida | Miami-Dade County | Fla. |
| Nick Macchione | Director, Health and Human Services Agency | San Diego County | Calif. |
| Hon. David Mahoney | Sheriff | Dane County | Wis. |
| Hon. John McMahon | Sheriff | San Bernardino County | Calif. |
| Hon. Gabriel Morgan, Sr. | Sheriff | Newport News | Va. |
| Hon. Christopher Moss | County Executive | Chemung County | N.Y. |
| Hon. Eric Severson | Sheriff | Waukesha County | Wis. |
| Hon. Helen Stone | Commissioner | Chatham County | Ga. |
| Hon. Tim Svenson | Sheriff | Yamhill County | Ore. |
| Hon. Janet Thompson | Commissioner | Boone County | Mo. |
| Hon. Errol Toulon, Jr. | Sheriff | Suffolk County | N.Y. |
| Hon. Jenny Wilson | Mayor | Salt Lake County | Utah |
| Edward Zackery | Director, Veterans Service Office | Medina County | Ohio |
The Social Security Act (Sec. 1905(a)(A)) prohibits use of federal funds and services, Children's Health Insurance Program (CHIP) and Medicaid, for medical care provided to "inmates of a public institution." This federal law, known as the "Medicaid Inmate Exclusion Policy" does not differentiate between a convicted inmate and a person incarcerated prior to conviction. 
Key Terms

Pretrial detainee

A term used to describe an individual that is legally detained but has not been convicted of crime. This includes a person awaiting trial, being tried, or awaiting a verdict. 

Post-Conviction

Refers to the legal process which takes place after a trial results in conviction of the defendant. After conviction, a court will proceed with sentencing of the guilty party. Sentencing can include any combination of community service, forfeiture of property, fines, and incarceration. Courts may also exercise their sentencing discretion and order a term of probation.

Recidivism

The process by which a previously incarcerated individual commits other crimes resulting in arrest or conviction. 

Constitutionality

The quality or state of being constitutional; being in accordance with the provisions of a constitution.

Reentry

The transition of offenders from prisons or jails back into the community.

Key Talking Points

Counties nationwide annually invest $176 billion in community health systems and justice and public safety services, including the entire cost of medical care for all arrested and detained individuals

Counties are required by federal law to provide adequate health care for approximately 10.6 million individuals who pass through 3,100 local jails each year with an average length of stay of 25 days

Medicaid is the single largest source of funding for behavioral health services in the United States, and the number of inmates who are eligible for health coverage has increased as more states have accepted Medicaid expansion

More than 95 percent of prisoners eventually return to the community, bringing their health conditions with them. However, in many states, federal benefits are completely terminated instead of being suspended, and it can take months for former inmates to reenroll and regain their benefits following reentry

Having access to federal health benefits while awaiting trial and presumed innocent aligns with an individual's constitutional rights

Access to federal health benefits for non-convicted individuals would allow for improved coordination of care, and also decrease short-term costs to local taxpayers and long-term costs to the federal government

Providing access to federal health benefits for those awaiting trial and verdict decisions would help counties break the cycle of recidivism caused or exacerbated by untreated mental illness and/or substance use disorders, thereby improving public safety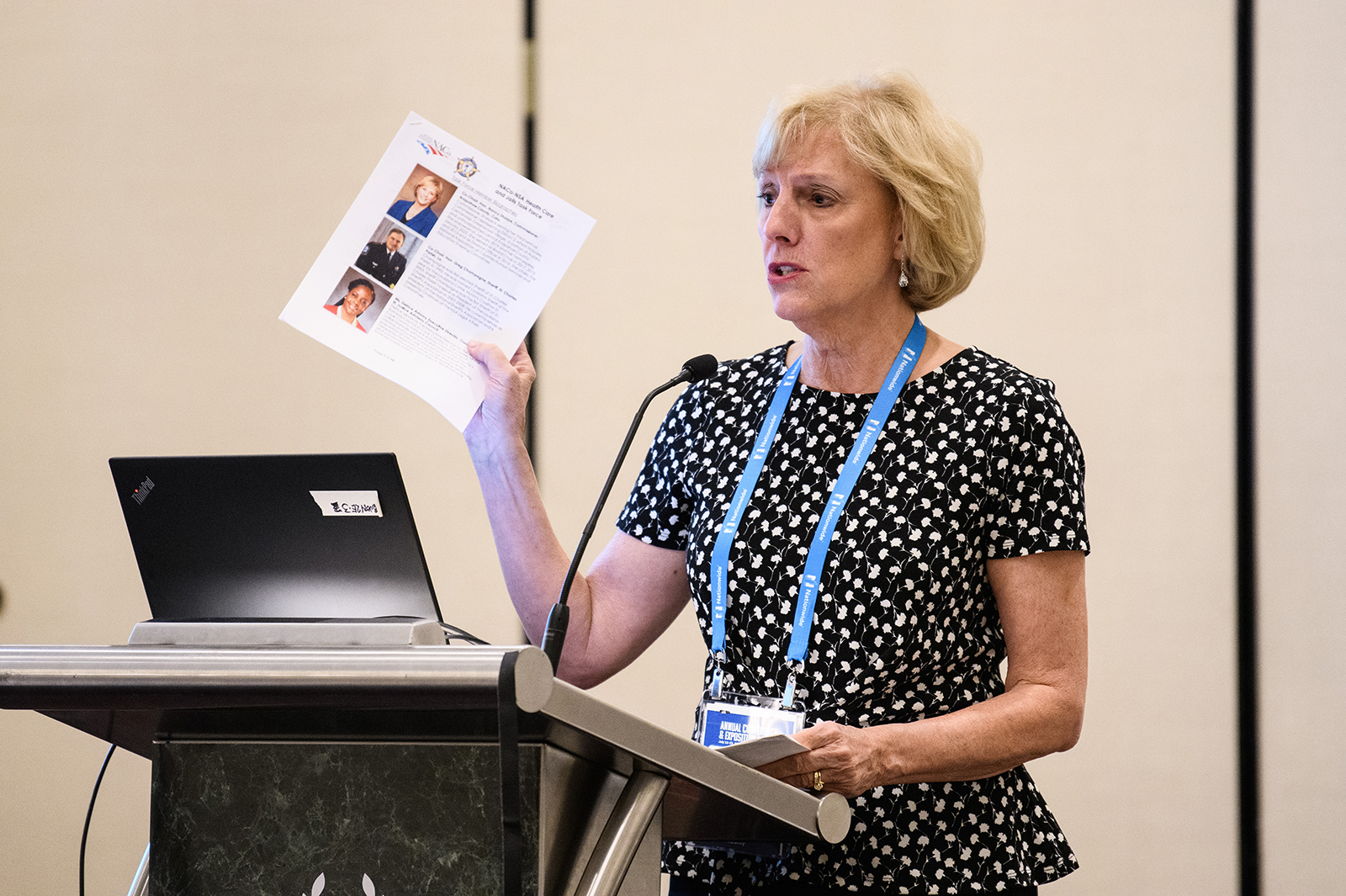 Task Force Goals and Objectives
In its efforts to to reduce jail inmate recidivism through the continuity of health services, the work of the joint Task Force will center around 4 key objectives and 3 core focus areas, outlined in the drop downs below. 
Objectives

Educate federal partners and the general public on the negative impacts of the MIEP policy
Explore opportunities and advocate for a change in federal policy that would allow pre-trial individuals to continue receiving health benefits
Develop advocacy toolkits that provide resources and information to NACo and NSA members
Release a comprehensive report on the impact of this policy on counties

Goals

Public Awareness: How can we raise awareness about this issue both in our local communities and the federal level?
Legislative Advocacy: How do we obtain bipartisan support for laws currently in Congress that correct this issue?
Constitutional Rights: Does the denial of federal health benefits for this population violate their constitutional rights?
Public Advocacy
How the Medicaid Inmate Exclusion is Impacting Local Justice Systems

https://www.youtube.com/embed/KrMiJ8XUsVA

 

 

 

Call to Action

Reach Out to Your Congressional Representative

One of the primary goals of this Task Force is to advocate for federal policy change that will allow non-convicted individuals entering the criminal justice system to continue to have access to federal health benefits. Obtaining bi-partisan support for the legislation outlined above is the key to moving these efforts forward. To assist with this we are asking that you contact your congressional representatives and request their support.

Share Your Story

Tell us how the MIEP policy has impacted both pretrial detainees in your county jails and your surrounding community through a short testimonial. Testimonials can be submitted in written form or in a 3-5 min video. Below are some questions to help guide your remarks.

How does the lack of federal health benefits (Medicaid, Medicare, VA benefits, CHIP), referencing the Medicaid Inmate Exclusion Policy, impact the pretrial detainees in your jail?
How does this impact them as they reenter the community?
How does the MIEP impact the capabilities of your department to address health care needs of justice involved individuals, especially those with substance use disorders, mental illness and chronic conditions?
What would repealing this policy for pre-convicted individuals help your ability to provide health care and divert individuals from incarceration?

How would this impact cost and availability of resources?

What other challenges does your department deal with as a result of the MIEP?

Testimonials can be submitted to Paul Guequierre (pguequierre@naco.org) or reach out to any NACo or NSA staff lead for questions!

Data Collection

NACo & NSA are also soliciting the help of the Task Force in collecting data that supports our advocacy efforts. We are looking for data on the following items:

Total amount spent on healthcare in the jail
Amount spent on healthcare for Medicaid/Medicare etc. eligible individuals
Numbers on inmates treated for mental health and substance abuse issues
Number of inmates in the pre-trial/pre-conviction stage
Number of women, elderly, juveniles, and veterans. 
Any other data points you think will help illustrate the need to address MIEP for pretrial detainnes that have not been convicted of a crime. 

Press & Media

Press Release

National Association of Counties and National Sheriffs' Association Form Joint Task Force to Study Inmate Health Care and Recidivism

In the News

County News
Legislative Advocacy
Since the start of the 116th Congress in January, legislators on Captiol Hill have introduced proposals that could improve the federal, state and local partnership in providing safety-net services to pretrial incarcerated individuals. Below, please see a status update on moving pieces of legislation that NACo and NSA are currently monitoring. Our goal is to obtain bipartisan support for legislation around this issue.
Senate

There are currently two bills introduced in the U.S. Senate that would address the MIEP.  

Senators Ed Markey (D-Mass.), Merkley (D-Ore.), Brown (D-Ohio) and Durbin (D-Ill.) have introduced S.2628, the Equity in Pretrial Medicaid Coverage Act. This legislation would amend Title XIX of the Social Security Act to remove a limitation on an individual's eligibility for medical assistance under the State Medicaid plan while the individual is in custody pending disposition of charges. 

Additionally, Senator Merkley (D-Ore.) introduced S.2626, the Restoring Health Benefits for Justice-Involved Individuals Act of 2019. This bill would remove limitations on inmate eligibility for Medicare, the Children's Health Insurance Program (CHIP) and veteran's health benefits. 

We urge you to contact your Senators and ask them to co-sponsor these two pieces of legislation. 

House

In the U.S. House, we are awaiting the introduction of companion legislation to address the MIEP. 

We urge you to contact your House Representatives and ask them to introduce legislation that would restore pretrial detainee access to federal health benefits.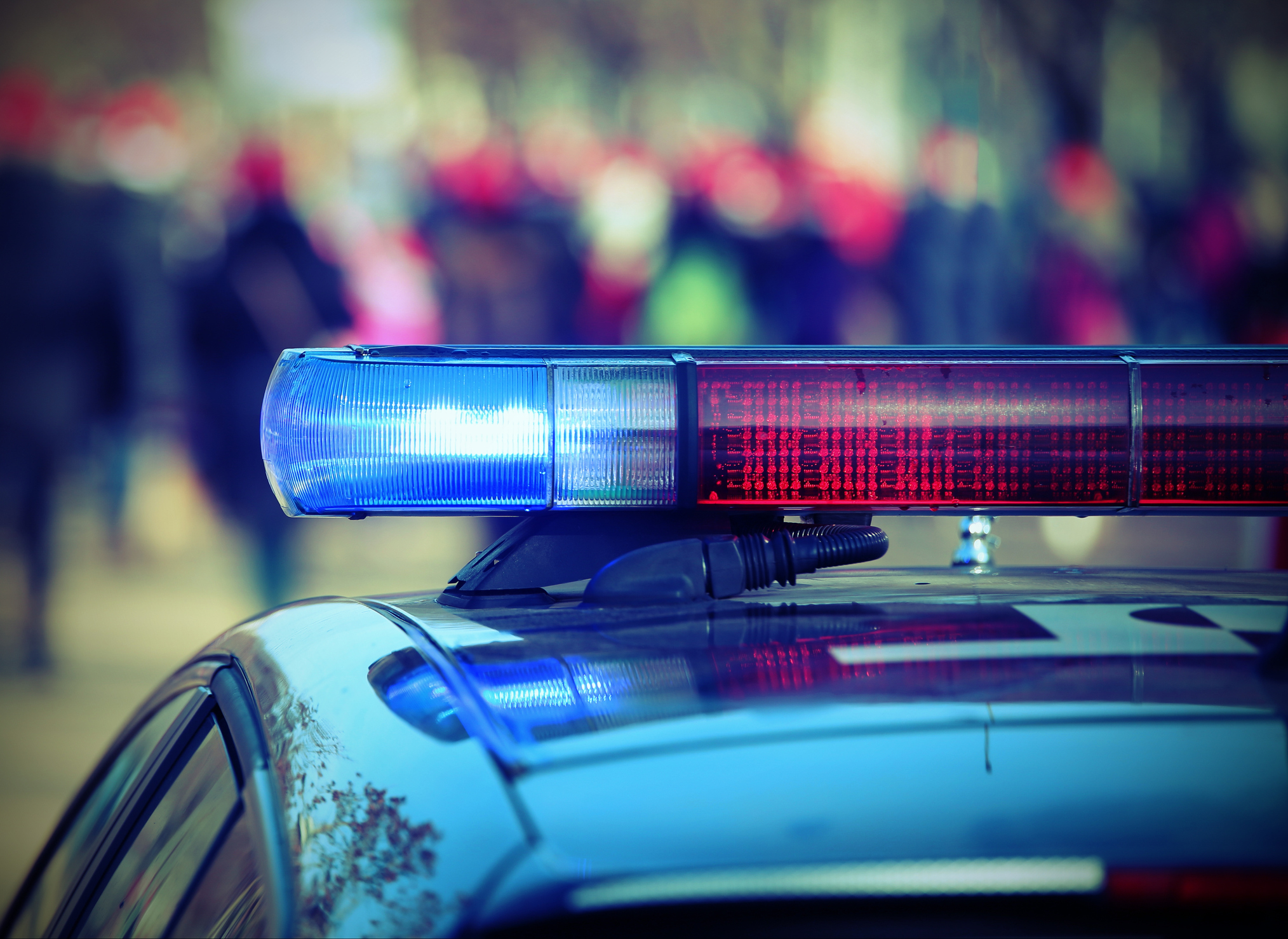 Task Force Resources
| | |
| --- | --- |
| Learn More about the MIEP | |
| Estimated Cost of Health Care in Local Jails  | |
| Learn More About the Medicaid Program | |
| Veterans in Our Local Justice System  | |
| View Recordings of Task Force Meetings | |
Blue