Counties offer stability for victims of community violence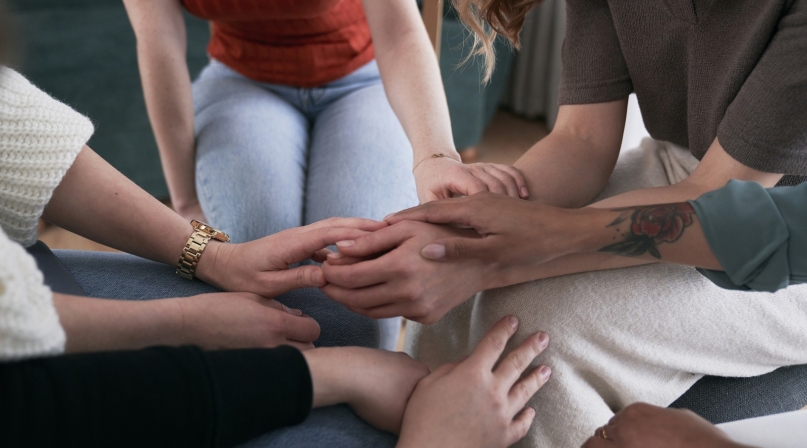 Key Takeaways
Counties are investing in supportive services for community violence survivors through hospital-based violence intervention programs.
Jefferson County, Ala. and Travis County, Texas have both devoted funding — $1.1 million and $500,000, respectively — to create programming that provides longer-term and trauma-informed care to those impacted by community violence.
"This is a priority," Jefferson County Health Officer Mark Wilson said.
"Obviously, we have a big problem with gun violence," he noted. "Birmingham, in particular, has a very high rate — one of the highest in the country, and we as a health department hadn't really addressed the issue of violence directly and didn't really have any staff dedicated to that previously, so we started looking into it and … we contracted with The Health Alliance for Violence Intervention to lead us through a process of looking at whether our local political and community landscape would be appropriate for this type of program."
Learn more
The alliance formed a community roundtable with broad representation from local advocacy groups, he said, including Moms Demand Action, county representatives, health department employees and people in the community who had been affected by gun violence.
The Violence Intervention Prevention Partners program, run by the non-profit Offender Alumni Association, came as a result, connecting Jefferson County community violence survivors to counseling and referrals for housing and job opportunities.
"I think the police can only do so much and the hospital's engagement is there when individuals are in surgeries or they're injured, but there's no 'aftercare,' no ongoing continuum of care, as it relates to the individuals and their lives — being healthy, safe and whole again," said Dena Dickerson, the Offender Alumni Association's program director.
"The families are impacted, the communities are impacted, and though it may not touch your home, personally, up close, it still impacts you as well," she said. "And I think we all want safe communities; we want vibrant communities.
"This is our role in that ecosystem that ensures that, because that's a space that hadn't been tapped into," she said. "We can call the cops, we can call the EMT, the emergency unit at the hospital can take care of the individual, but then what? What happens next for those persons?"
The $1.1 million grant from the Jefferson County Health Department allowed the organization to hire three violence intervention specialists, a supervisor, a youth coordinator and a family engagement specialist, as well as contribute to emergency funds for clients. The program launched in February and has eight clients.
"One of our clients had been in the hospital for 30 days, but that client actually had a job before he was harmed and his bills didn't stop, so we have some discretionary funds that we use for those emergencies to eliminate some of that stress of trying to move forward," said Deborah Daniels, executive director of the Offender Alumni Association.
An element that made the Offender Alumni Association stand out in its application for the health department's grant funding was that it employs people who have been impacted by community violence themselves, Wilson said.
"Our violence intervention specialists are individuals who have had or experienced some type of violence during their life, so they can really relate to where those individuals are and help them to navigate to a safe space and then try to help them on a path to a life of success, one that is both meaningful and productive," Daniels said.
Travis County, Texas is another county attempting to curb its high community violence rates through hospital-based intervention programming. The Travis County Commissioners Court in November unanimously approved the "Safer Travis County" resolution which aims to reduce gun violence.
The hospital-based intervention program built into the resolution — which will be funded through American Rescue Plan Act dollars — hasn't launched yet, but the county's Health and Human Services Department submitted a program proposal and it's in the procurement process, according to Travis County Judge Andy Brown.
"Like so many places in the country, gun deaths are the number one cause of suicides and homicides in Travis County," Brown said. "… When we looked for what works in reducing gun violence, we've realized that it's meeting people's unmet needs, so providing mental health resources, providing health care resources and especially focusing on people who have experienced some amount of gun violence. It's often people who end up in the hospital as a victim of gun violence who are more likely to be involved in gun violence in the future."
The Jefferson County program is operating in a similar way, Dickerson said, and focuses on the concept that violence is cyclical and affects the whole community beyond the gun violence survivor.
"We know that violence never has a winner, and we also know that violence never impacts one person," Dickerson said. "It impacts the family, and it impacts the community. When an individual has been harmed or has found themselves in one of these situations, that is not just the individual that needs to be engaged, but we need to engage the whole family, whether it's their significant other or whether it's the family or even the children, they too are traumatized by the situation, so it's a holistic approach that we take."
Related News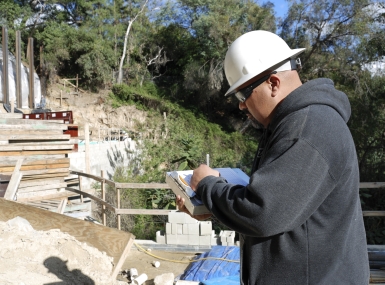 Counties can use this funding to advance hazard-resistant construction while increasing their competitiveness for future infrastructure grants.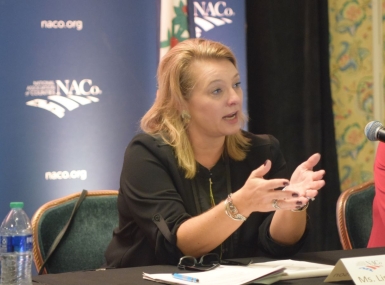 Elected officials can help promote the use of a more holistic approach to combatting substance use disorder.