Ballot boxes are not easy targets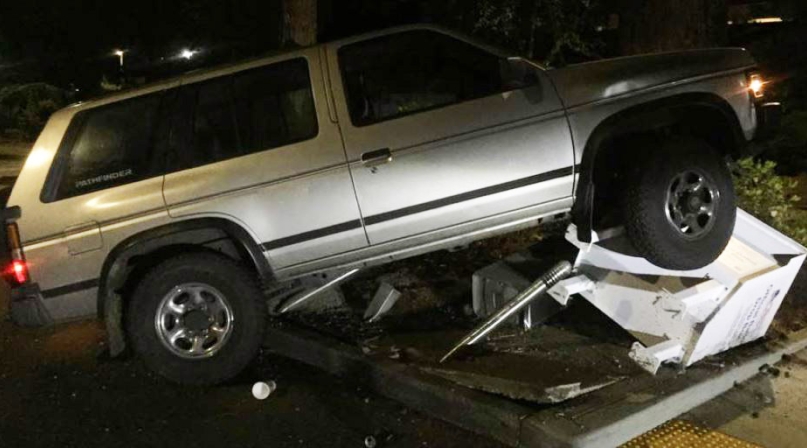 While the 2020 election could involve some court cases, there was a clear winner last year in Ballot Drop Box v. SUV, two days before a Washington state primary election.
Right in front of Lacey City Hall, an inebriated driver took aim at the box, which responded "Make my Election Day." Things did not go well for the driver.
"While it did knock the box out of the ground, the SUV was high centered on it, and it totaled the SUV," said Thurston County Auditor Mary Hall. "The public works staffer just stood it back up in the morning. It had tire tracks on it, but it didn't have a dent. Not so much for the SUV."
Hall, in Thurston County and while elections supervisor in Pierce County, has worked with a local fabricator over the years to design the drop boxes to be as secure as possible.
"They're a quarter-inch stainless steel, powder coated and they're all welded so there aren't any rivets," she said. "They're really, really strong."
The county's 29 permanent drop boxes now collect more than 70 percent of the ballots.
"It's the most direct way of returning your ballot," Hall said. "No delivery problems, you cut out the middle-man and the chance for your ballot to be lost in a sorting error."
They are also fireproof.
"There's a very small slot —   4 inches long and a half-inch tall — and it's angled, so it would be hard to pour anything in there," Hall said. "We did fire tests and there's not enough air in there to keep a fire going.
"Plus, it's a felony to tamper with ballots."
That was a concern for Marion County, Ore. Clerk Bill Burgess.
"Even before we were concerned with wildfires, we were concerned with fiery rhetoric," he said. "Nothing's 100 percent, but we feel pretty confident in the security of our drop boxes. You're not going to be able to fit a cherry bomb in there or anything.
"Clerks are always thinking about worst-case scenarios."
Just for good measure, Marion County reinforces their drop boxes with rebar, reinforcing steel.
"They go a good 7.5 inches into the ground," Burgess said. "If they want to take the 600-pound ballot boxes, they have to take the rock with them."
Pierce County presented best practices for ballot drop boxes to the National Association of Election Officials in 2014. Among the county's recommendations for ballot box design and use:
Separate walk-up and drive-up deposit points
Deposit slot heights for cars and wheelchairs, designed for use with one hand
No grip points for forced entry
Doors that open out at an angle if not locked
Large side points that protect openings from rail, along with a drip edge to protect ballots when the box is opened following rain
Aim to place boxes within 10 minutes driving time of residents (in states that allow more than one drop box per county)
Public facilities are ideal locations
Daily ballot pickups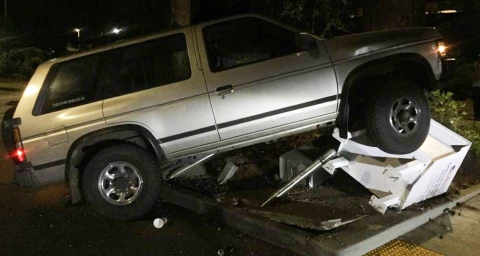 Related News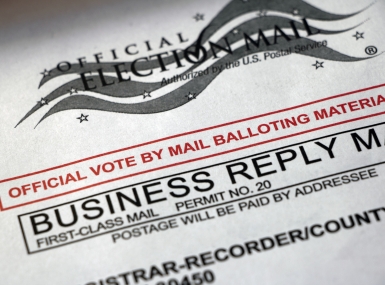 Reps. Katie Porter, Nancy Mace, Kweisi Mfume, Byron Donalds, Gerry Connolly, Brian Fitzpatrick, Eleanor Holmes Norton and Juan Ciscomani re-introduced the bipartisan Vote by Mail Tracking Act to increase transparency of and confidence in mail-in ballots.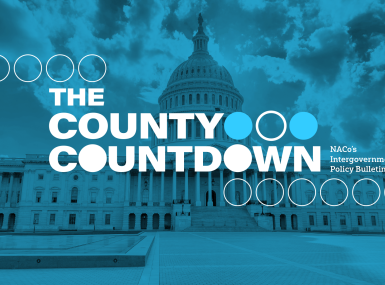 Watch this week's County Countdown for the latest federal advocacy updates on topics related to counties and the intergovernmental partnership.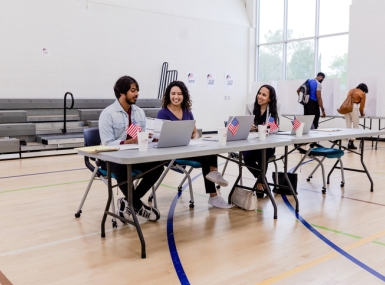 August 23, 2023 is National Poll Worker Recruitment Day that serves as a day of action to encourage Americans to sign up as poll workers