ARP stewards: Tell the true story of county use, recovery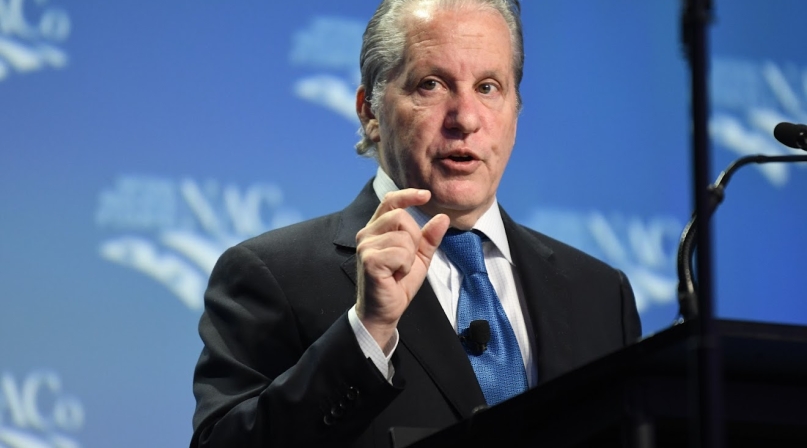 Key Takeaways
The officials in charge of the American Rescue Plan's implementation returned to NACo in the wake of the act's final rule, which allows greater flexibility in the use of the $65.1 billion that counties received.
Gene Sperling is overseeing the plan's administration and Jacob Liebenluft is the chief recovery officer and counselor for Treasury Sec. Janet Yellen. The pair spoke successively to county officials at the Feb. 15 General Session during NACo's Legislative Conference in Washington, D.C. They both stressed a need for communication, with regard to both how the stimulus is working on the ground and the allowable ways the money can be spent.
Learn More

Watch Gene Sperling's address at the Legislative Conference

Watch Jacob Liebenluft's address at the Legislative Conference
"I think we all need to make sure that we are telling the story of what is actually happening on the ground," Sperling said. "There is a shallowness in some of the elite media reporting of the state and local plan — they look at a few states that have surpluses that are giving tax cuts and they decide with no homework, with no investigation, that maybe all of this wasn't needed. They ignore the dramatic revenue loss that you face, they ignore the degree that you face underinvestment and deep austerity after the Great Recession because the federal government did not give the adequate resources, they ignored the high demands that you are facing on the service side in light of COVID and previous disinvestment and, most of all, they've not seen the incredible things so many of you are doing."
Sperling stressed the importance of communication between counties and the Biden administration because there is no precedent for allocating stimulus money directly to every county, rather than using states as intermediaries. 
"We had to listen and listen and listen," he said. "I think you hopefully see and agree that we listened and adjusted, even in the final rule.
"If you asked us what was the one word we heard from everybody here, Democrat or Republican, was flexibility. Over and over again, each city and state concurred in its own unique way [that they] needed significant flexibility, and we listened."
Liebenluft outlined some of the important flexibilities added in the final rule, which was released in early January:
Replacing lost revenue, particularly allowing a flat standard allowance of $10 million
The flexibility to calculate revenue loss on either a calendar-year or fiscal-year basis
Making services like affordable housing, childcare and others eligible to a broader use by a broader group of households, clarifying more eligible uses of funds in disproportionately impacted communities
Expanding populations presumed eligible for services, without any additional analysis needed from the partner recipients
Allowing the use of funds for capital projects that respond to the pandemic, including testing labs, primary care clinics, child care facilities, hospitals and schools
Expanding eligible broadband, sewer and water infrastructure, including, Liebenluft noted, culverts.
"I don't think Treasury had worked much around culverts before, but this is an example of where feedback from counties really did make a difference," he said.
It all adds up to counties having more of a chance to ensure a more even economic recovery and handle ongoing threats from COVID-19 variants.
"In this recovery ­— compared to the past — counties, as well as states and cities, have been in a much better fiscal position to respond to immediate and long-term needs," Liebenluft said. "And that's especially in contrast to the widespread budget cuts and austerity we saw following the Great Recession. That means that not only have counties been able to avoid further devastating cuts, but they've been able to flexibly respond to new variants of the coronavirus while making long term and critical investments."
Sperling was quick to point out that there were some strings attached.
"With great flexibility comes great responsibility," he said. "I think right now, people are looking and they understand that everybody has their own unique challenges. But we also have to ensure that we are all pulling together on what is not unique. One is more national challenges that we are facing due to the pandemic and one of them is certainly the workforce."
Liebenluft highlighted several county uses for funding, including:
Gallatin County, Mont.'s expanded training for construction, trades, manufacturing and healthcare industries while providing evening childcare for students with children
Nassau County, N.Y.'s apprenticeship program focused on the building trades for people economically impacted by the pandemic
Kitsap County, Wash. and Pima County, Ariz.'s subsidized childcare.
Harford County, Md.'s premium pay for bus drivers and public school food service workers
Josephine County, Ore.'s permanent affordable housing for people who are unsheltered or leaving transitional housing programs, and
Buncombe County, N.C.'s support for affordable housing.
Sperling touted success across the board, avoiding the tidal wave of foreclosures and evictions that was predicted when the moratoria ended, but he stressed that providing training and childcare were crucial to allow people to do the work they are best suited to do, offering the best outcome for local economies.
"This is a chance to use American Rescue funds to make sure that you can have the well-paid, the highly respected childcare care workers that will be needed and need to be ready," he said.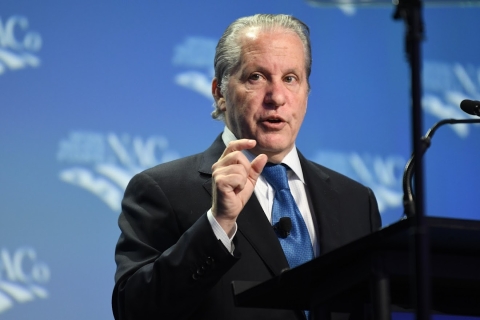 Related News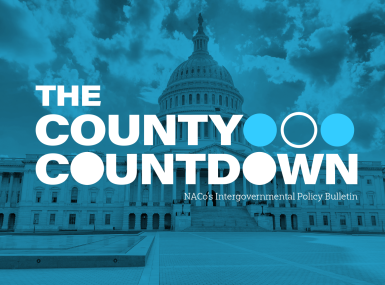 Every other week, NACo's County Countdown reviews top federal policy advocacy items with an eye towards counties and the intergovernmental partnership.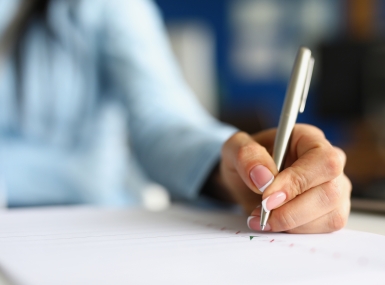 The Streamlining Federal Grants Act simplifies the grant application process for local governments to improve access to federal grant funding.