Apply now for NACo committee appointments
I am looking forward to my term as NACo president and working with everyone to advocate on behalf of counties at the federal level.
If you are interested in becoming more involved with NACo, please apply to be a part of the committee leadership.
These appointments are for:
Policy steering committee chairs, vice chairs, subcommittee chairs and subcommittee vice chairs. (Note: Steering committee members are appointed by state associations.)
Large Urban County Caucus (LUCC) or the Rural Action Caucus (RAC).
Standing committee chairs, vice chairs and members.
Ad hoc committee, task force and advisory board chairs, vice chairs and members, and
At-large NACo Board Directors.
To be considered for a presidential appointment to any of the committees listed above or as an at-large Board director, you must complete the application before June 2.
Visit http://www.naco.org/presidential_appointments for the application.
I look forward to receiving your application and working with you during the 2017-2018 year.
Sincerely,
Roy Charles Brooks
First Vice President
Related News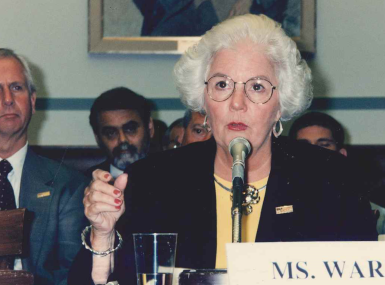 Her involvement with her children's PTAs drove Betty Lou Ward to run for the Wake County, N.C. Board of Commissioners to work to improve schools, libraries and parks.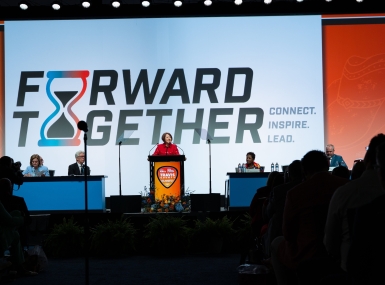 Mary Jo McGuire found a match for her skills and talents representing her Ramsey County district, and she's bringing the same all-in approach as NACo's president.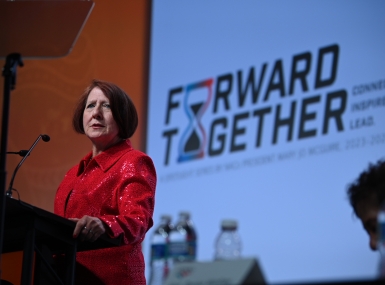 Ramsey County, Minn. Commissioner Mary Jo McGuire was sworn in as president of the National Association of Counties (NACo) on July 24 at the conclusion of NACo's 88th Annual Conference in Travis County, Texas.