Animal shelter gets proactive in wake of county population growth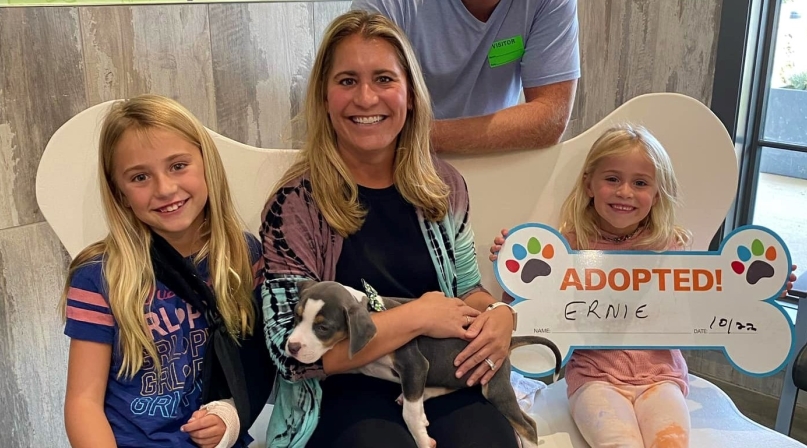 Key Takeaways
Williamson County, Tenn. is one of the fastest-growing counties in the country, and with more people comes more pets. When the county's old animal shelter was built in 1994, the county population was around 90,000. By 2040, the county population is expected to reach 500,000. To accommodate its explosive growth, the county built a new animal center, investing in low-cost to free programs for owners, such as spay/neuter services, pet training and rabies vaccine clinics.
"We've moved to a lot of public service rather than just reacting and taking the animals," said Ondrea Johnson, director of the Williamson County Animal Shelter. "We're trying to keep animals with their original owners and we're trying to provide resources for the people in our community to help them care for the animals they have. So, in order to do that, we needed not only more kennels to house the growing animal population in our community, but also more workspaces.
"In our old building, our community cat coordinator, we joked that the shower stall was her cubicle, but her desk was literally in a disabled shower stall because we were completely out of places to put people," Johnson said. "Our social media person worked in our data closet — it was bad."
The new shelter, which opened in February 2022, is 35,000 square feet and has a 20 percent capacity increase from the previous shelter, with enough room for 88 dogs and 164 cats. The firm Shelter Planners of America did an assessment for the county, analyzing data including owner rate and owner surrender compared to population to determine how many kennels were needed, Johnson said.
Physical improvements to the center — which is Occupational Safety and Health Administration-friendly — include improved airflow, ultra-violet sterilization ventilation systems and access to natural light for every animal.
"When you start to build a shelter, you have to design it more like a hospital than you do an animal holding area, because we get a lot of diseases and we don't control the population," Johnson said. "We're open intake, most county facilities are, which means we have to take any stray or owner surrender animal that a citizen of our county brings to us, so we get animals with ringworm, with parvo, with upper respiratory infections — you name it, we get it and everything was getting recirculated.
"That costs money, that's medication and it prevents [pets] from being adopted. There are a lot of dominoes that happen when an animal comes into the shelter sick, so in this building each separate ward has its own ventilation system."
To ensure the shelter runs as efficiently as possible, the county created a taskforce comprised of shelter staff, veterinarians, Animal Control officers, police officers, animal rescue and community members.
"Police officers know that sometimes they need to make a drop of a dog in the middle of the night — so what does it need to look like?" Johnson said. "What kind of spaces are convenient for you to make your job easier? Our county mayor had the foresight to add all the stakeholders to that task force who might ever interact with Animal Control, and he basically said, 'Dream big, come up with a wish list.'
"… I've been super fortunate that I have a county mayor, his chief of staff and a county commission that are very open to creatively solving these problems," she said. "They're not just looking at the way it's always been done and they're not looking at just providing animal control or just providing rabies control — it's 'How can we work together as a community to solve some of these problems?'"
Community engagement was identified as an area the shelter wanted to build on, Johnson said, so it added community education programming to broaden who it was working with and reaching out to, targeting those experiencing homelessness, those in Section 8 housing and school-aged children.
Initiatives include the Canine Advocate Program, which teaches awareness of dog behavior and bite prevention; the Book Buddies Reading Program for children ages 5 to 12 to practice their reading skills to cats; a pilot program that provides adequate housing for outdoor pets and the expansion of the shelter's pet food bank.
People, regardless of their circumstances, will put their pet's well-being over their own, studies have found. Approximately 5 to 10 percent of the U.S. houseless population owns a pet. It's been reported as common for low-income seniors and people with disabilities to feed their pets over themselves and a 2019 survey conducted by the financial group LendEDU found that 24 percent of respondents had gone into debt to pay for their pet's healthcare bills.
"Hurricane [Harvey] in Houston, for example, my husband's a firefighter, so he was down there for rescue and there were people who wouldn't leave their home — they were waist-deep in water, but they wouldn't leave without their pets," Johnson said. "So, there is a trickle effect if you are going to end up putting firefighters, police officers, people like that in harm's way if you don't account for people's pets.
"We know that people who are on food assistance will give their canned chicken to their cat, because there's no cat food in the food assistance programs, we know that people will make poor choices for humans in order to benefit their pets. So, you have to be sensitive to that if you're truly serving the full population of your county."
When Johnson became director of the shelter in 2018, she said its biggest crisis was its cat population.
| | |
| --- | --- |
| Problem: | When Williamson County's population increased, so did the need for more animal shelter services. |
| Solution: | The county built a new shelter that is proactive, adding low-cost and free public service programs. |
"Cats were literally stacked everywhere — they were in dog crates, they were in bathrooms," she said. "I mean, they were everywhere. Kittens and cats were coming out of our ears."
In addition to adopting a community cat program used in Greenville, S.C., the shelter began offering spay/neuter services for all Williamson County pet owners.
"We started with this idea that 'Oh, wouldn't it be great if we can offer low-cost spay- neuter that would incentivize people to get their animals sterilized? We wouldn't have all these litters.' But what we didn't know that was going into COVID, there was going to be literally a crisis in veterinary shortage, and it's so difficult to even get private spay-neuter now that people weren't having access, even people who wanted to pay.
"So, we created a fee structure where if you don't qualify for free or reduced-cost services, you can still pay to have your animals spayed or neutered here, because access to it on the private market has become very difficult. We had no way of knowing that, but it worked out really well, that we already had that built into this building, because it has been a real struggle nationwide."
In addition to the county funding the $15.4 million building of the new shelter, $3 million in private funding created additional services, like free weekly pet training classes. Donations will also fund up to 8,000 spay and neuter services each year.
"We started trying to always be helpful when the public engaged us for any service, and it really went a long way to building trust," Johnson said. "Sometimes the donations were $5, but we tried to make a big deal over every single kid who brought in their piggy bank and dumped out $2.63, all the way up to the million-dollar donors."
Johnson acknowledged that many counties don't have the resources Williamson County has to devote to pets and said there's alternative ways to cultivate animal well-being. At the end of the day, it all boils down to community engagement, she said.
"I'm from Tennessee and the county I'm from has a very limited Animal Control presence, so I know that it can be hard, because in areas without as many resources, it's hard to devote and you feel like you're deferring funding from things that people need to things that animals need, but there's a way to strike a balance," Johnson said. "You can engage your community, you can think outside the box, you can utilize volunteers, you can utilize other companies, you can take donated food from people.
"There was a time when we were using volunteer vets — we didn't have a vet on staff, we were using relationships within the community to accomplish a lot of these things, so it's not always just been throwing money at it. I really believe, when you boil it all down, it's about relationships and it's about building trust and treating people with dignity and meeting people where they are."
Related News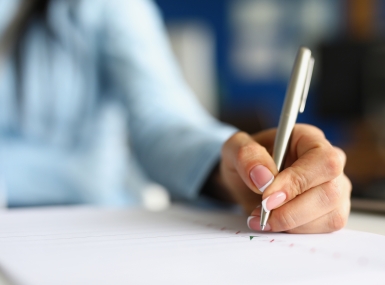 The Streamlining Federal Grants Act simplifies the grant application process for local governments to improve access to federal grant funding.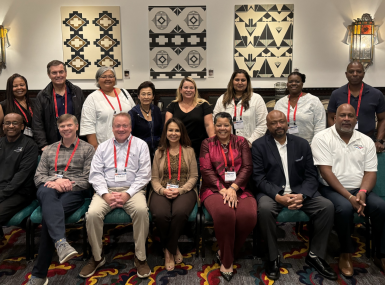 Conversations on the state of the county workforce and its competitive advantages drove input from administrators, managers and chief administrative officers last month during a Business of Counties convening.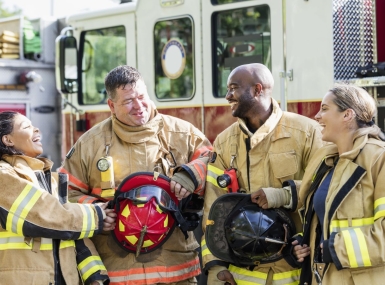 Counties across the country, including Wake County, N.C., Kershaw County, S.C. and Mariposa County, Calif., are getting more intentional about firefighter shortages by diversifying their fire services.