The NACo County Tech Xchange is an online portal designed to connect county CIOs, IT Directors, CISOs, and other county IT leadership. This portal provides valuable resources in a central location which counties can use to improve their overall technology infrastructure.
What's in it for you and your county
A rich community of interaction with other county IT professionals
An online library of technology policies, job descriptions, request for proposals, best practices as well as toolkits
Monthly IT newsletters
Technology webinars presented by speakers from the federal, state, local and corporate communities
Valuable external resources that county IT staff can leverage to improve their county IT infrastructure
Surveys garnering county feedback on technology opportunities such as technology software and services aggregate agreements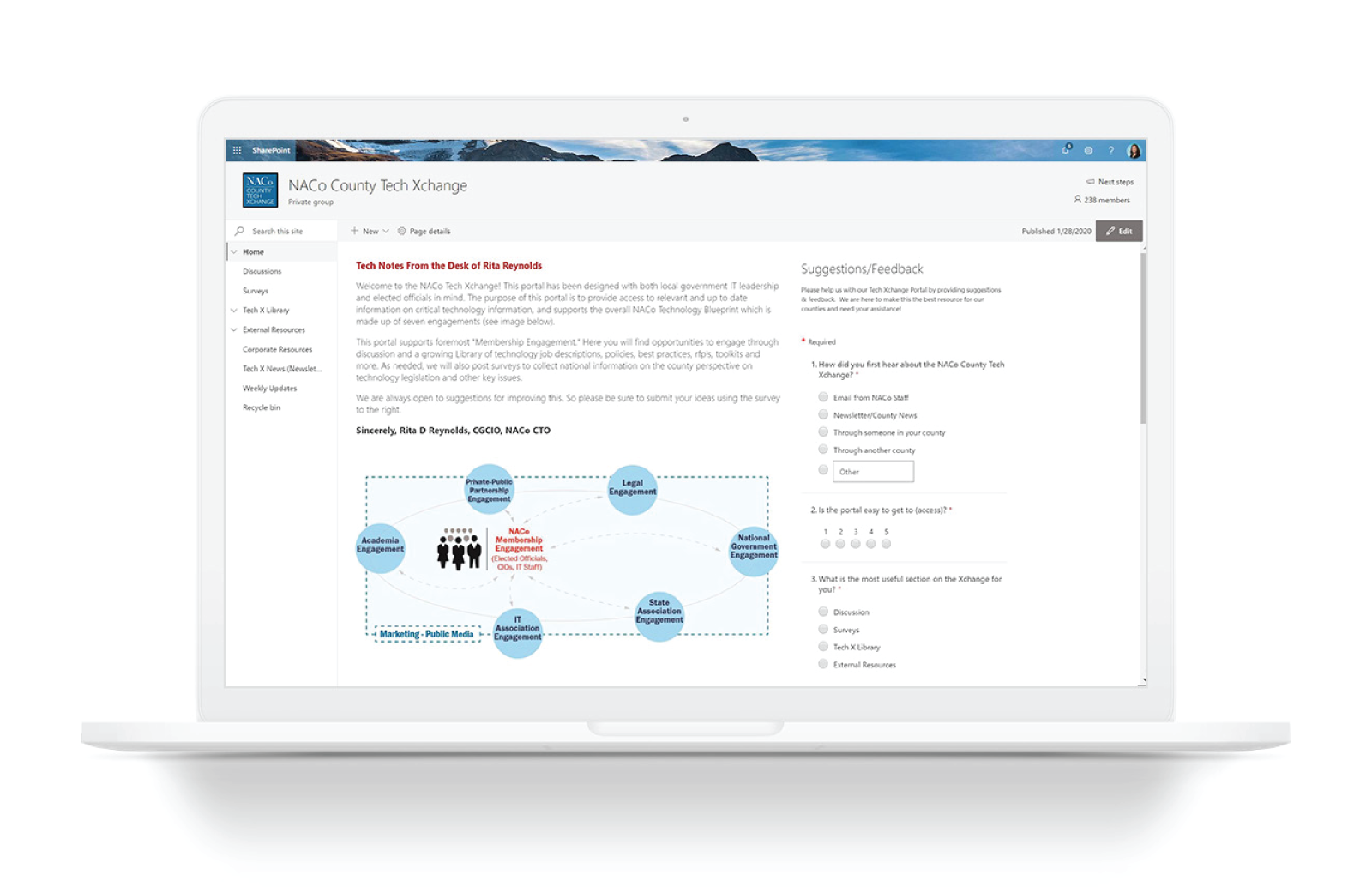 Testimonials
This is the type of information that we have been missing.
- Mark Curtis, IT Director, Stevens County, Wash.
Great opportunity here to interconnect all of the Counties across the US to the resources we need access to!
- Phillip Walter, MS, Chief Information Officer, Adams County, Pa.
I really love the way the Tech Xchange is coming along. Good work!
- Christopher Nchopa-Ayafor, CIO, Tarrant County, Texas