National Association of Counties Releases Data on Mental Health Crisis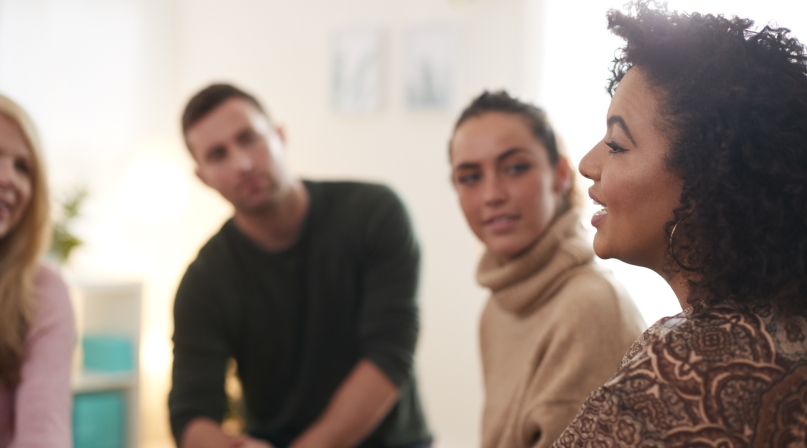 WASHINGTON — During a Mental Health Awareness Month fly-in in Washington this week, the National Association of Counties (NACo) Commission on Mental Health and Wellbeing released new research highlighting county perspectives on addressing the mental health crisis.
In addition to the report, county leaders joined the White House State and Local Partners Forum on Mental Health and Wellbeing and met on Capitol Hill with the Bipartisan Mental Health Caucus and the Bipartisan Addiction Task Force.
"If people do not have mental health, they do not have health," said Winfrey. "With our vast responsibilities in public health, safety, human services, emergency response and more, county governments see the full picture when it comes to mental health. This new data underscores the need for stronger intergovernmental partnerships and outcomes."
The survey draws data from a representative sample of 232 U.S. counties of varying population sizes from every region of the country. Based on that data, the report presents five key takeaways:
The nation is facing an acute escalation of the mental and behavioral health crisis.
Seventy-five percent of counties reported an increase in incidence of behavioral health conditions in the last year, and 89 percent reported an increase compared to five years ago.
Youth behavioral health needs are at the forefront of the crisis.
Two-thirds (67 percent) of counties reported that youth behavioral health conditions are "definitely a problem" or "very prevalent and/or severe."
Limited access to services inhibits county residents from receiving the help they need.
Seventy-four percent of counties cited financial costs as a barrier to expanding access to behavioral health services, and 71 percent cited lack of direct service providers.
The crisis is exacerbated by a lack of behavioral health workers.
Nearly three-quarters (72 percent) of counties consider the shortage of behavioral health workers in their county to be "definitely a problem" or "a severe problem."
The financial and human costs of behavioral health are compounding across all county systems.
Eighty percent of counties indicated that they incurred associated costs in the legal system (courts and jails), 77 percent indicated associated costs in law enforcement, and 54 percent indicated associated costs in the health system and hospitals.
The report pairs key findings with associated policy objectives, including:
Amending detrimental policies under Medicaid, like the Medicaid Inmate Exclusion Policy (MIEP) and the Institutions for Mental Diseases (IMD) exclusion
Obtaining direct and flexible resources to support the recruitment, training and retention of a sufficient behavioral health workforce
Enhancing the intergovernmental partnership for the development and modernization of local crisis response systems and infrastructure, and
Enforcing policies that ensure equitable coverage for treatment of mental illness and addiction.
"We are committed to advocating for solutions that alleviate suffering, address workforce shortages, remedy systemic failures, and produce better results for all," said Winfrey.
To access the full report, "Behavioral Health Conditions Reach Crisis Levels: Counties Urge Stronger Intergovernmental Partnerships and Outcomes," click here.
For more information about NACo's Commission on Mental Health and Wellbeing, click here.