Reports & Toolkits
County News Spotlight: Environment and Energy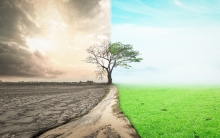 Error message
In order to filter by the "in queue" property, you need to add the Entityqueue: Queue relationship.
Related News
Related Resources
Related Resources
County News

Broward County's Play Conservation Pays and Win! online game promoted water conservation and taught residents about climate change and sustainability.  

Blog

On July 9, the U.S. Environmental Protection Agency (EPA) and the U.S. Coast Guard (USCG) held an Executive Order 13132 (EO 13132) federalism consultation with state and local governments on their efforts to develop national regulatory standards for discharges incidental to the normal operation of commercial vessels.

County News

The Allegheny County, Pa. Office Building is topped with a green roof that can capture an inch of rain in a 24-hour storm.
Policy Brief

UPDATE ON WOTUS RULEMAKING

Policy Brief

Unfunded Mandates and Other Regulatory Impacts on Counties