Reports & Toolkits
County News Spotlight: Environment and Energy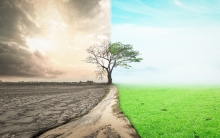 Error message
In order to filter by the "in queue" property, you need to add the Entityqueue: Queue relationship.
Related News
Related Resources
Related Resources
Blog

On Friday, June 7, the U.S. Environmental Protection Agency (EPA) released new guidance on the Clean Water Act's (CWA) Section 401 water certification program.

County News

The city of Spokane and Spokane County addressed their refuse woes with a waste-to-energy plant that is running well 27 years later.

County News

In County of Maui, Hawaii v. Hawaii Wildlife Fund, the Supreme Court will decide whether groundwater is subject to National Pollutant Discharge Elimination System (NPDES) permitting requirements under the Clean Water Act (CWA). The State and Local Legal Center (SLLC) filed an amicus curie brief arguing that it shouldn't be.
Video

This week's video includes the meeting between President Trump and Democratic leaders to forge a path forward on infrastructure, disaster aid packages in both the House and Senate, the end of the commenting period for Property Assessed Clean Energy program and more.

Video

This week's video includes an update on the proposed Waters of the U.S. rule, efforts to repeal the 40% excise tax on high cost employer health plans set to take effect in 2022, testimony in support of the Economic Development Administration and more.

Video

This week's video includes the latest on the annual appropriations process, "Dear Colleague" letters in support of the Payments in Lieu of Taxes program, the Community Development Block Grant and the HOME Investments Partnerships Program, the National Flood Insurance Program, new rules on overtime pay and more.