Reports & Toolkits
County News Spotlight: Environment and Energy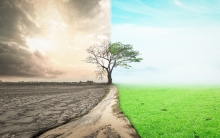 Error message
In order to filter by the "in queue" property, you need to add the Entityqueue: Queue relationship.
Related News
Related Resources
Related Resources
Blog

On February 20, the U.S. Environmental Protection Agency (EPA) announced it will propose regulatory drinking water standards for two toxic chemicals known as PFAS, or per- and polyfluoroalkyl substances.

County News

The recent crackdown on U.S. recycled materials to China has impacted counties, forcing localities to either invest in resources to reduce contamination of recyclables or limit recycling services.
Workshop

The FEMA Public Assistance (PA) Program provides aid to counties in the wake of major disasters to help in recovery efforts. This workshop explores the PA process, what systems counties should have in place before a disaster and how the process has changed with implementation of the Disaster Recovery Reform Act of 2018.

Workshop

There are several regulatory proposals pending at the U.S. Environmental Protection Agency (EPA) that will directly impact counties. During this workshop, attendees will learn about pending air regulations that impact local governments and receive an update on the implementation of the Affordable Clean Energy (ACE) rule.

Workshop

County recycling programs around the country have taken a hit after China's crackdown on U.S. recyclable materials. Today, recyclables bring in nearly half of what they did in early 2017, causing U.S. recyclable markets to dissipate.