Reports & Toolkits
County News Spotlight: Environment and Energy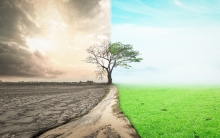 Error message
In order to filter by the "in queue" property, you need to add the Entityqueue: Queue relationship.
Related News
Related Resources
Related Resources
Blog

On November 20, the U.S. House Energy and Commerce Committee's Subcommittee on Environment and Climate Change held a hearing on the challenges facing frontline communities to foster a clean economy. Testifying on behalf of NACo, Coos County, Ore.

Blog

On November 20, the U.S. House Committee on Energy and Commerce passed the PFAS Action Act of 2019 (H.R. 535) on a 31 to 19 vote, with two Republicans joining all Democrats in support. The U.S.

Blog

NACo is partnering with PACENation to host a free, three-part webinar series exploring the Property Assessed Clean Energy (PACE) program. The first of three webinars will be held on Tuesday, October 8 at 2:00 PM. Registration and webinar information can be found at the bottom of this post.
Video

Coos County, Ore. Commissioner Melissa Cribbins testifies before the Subcommittee on Environment and Climate Change of the U.S. House Committee on Energy and Commerce.

Press Release

Washington – The National Association of Counties (NACo) today responded to the Environmental Protection Agency's and Army Corps of Engineers' plan to withdraw the 2015 "Waters of the U.S." definition and replace it with previous regulations. NACo CEO/Executive Director Matthew Chase said:

Policy Brief

UPDATE ON WOTUS RULEMAKING